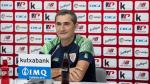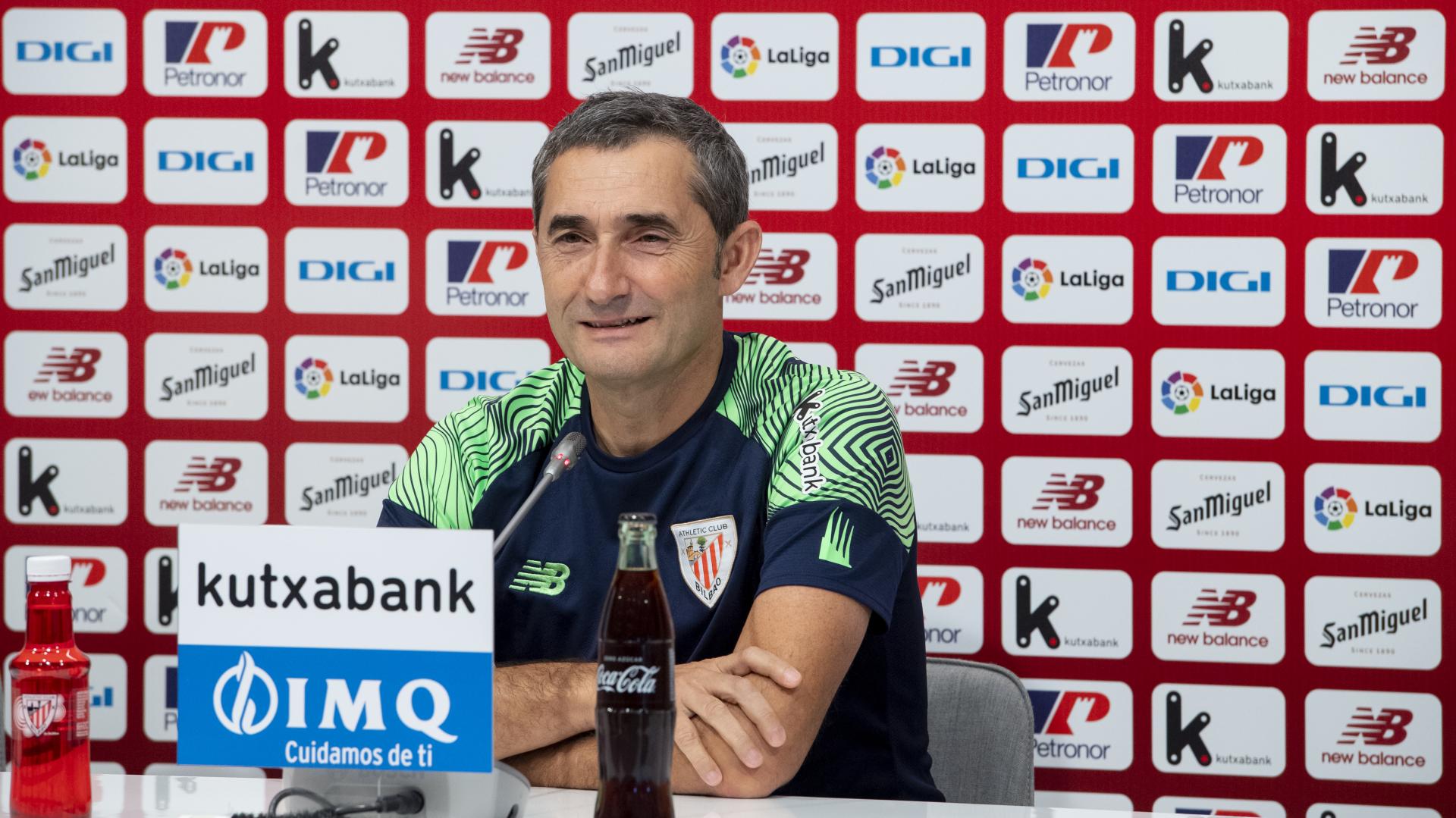 Ernesto Valverde has promised Athletic Club will not be overlooking Sunday's Copa opponents UD Alzira and are expecting a difficult contest against the Segunda RFEF outfit.
Los Rojiblancos will take on the Valencians in the first round of the 2022/23 Copa del Rey on Sunday night at 21:00 CET.
"Those who think this match is easy have never played one of these games, nor will they ever play one," Valverde said at his pre-match press conference.
"We know how difficult these matches are because every year there are always four or five surprises at the start of the tournament.
"We have to respect our opponents. They are not high up in their league table, but they do things well. They're playing at home and they'll be desperate to beat us. Obviously there's a difference in level in terms of pace and speed, but then you have to demonstrate that on the pitch.
Valverde further underlined that his players must approach the clash with the appropriate attitude if they want to win.
He said: "You have to do a special job for these matches because just the idea that the opposing team is in a lower division can mislead you and cause you to make a mistake. Then, on top of that, there's a break coming up and you also have to get that out of your head.
"Alzira have a great strategic game and skillful players who want to play good football, so we have to be ready for that. Going in with the correct mindset and knowing you can lose is when you start to win. If you don't have that attitude, you can fall by the wayside. There's a lot to win and that's the mentality we need to have because it's a winner-takes-all fixture."
"We're in good spirits and have almost the entire squad available for this Copa match. We'll put out a strong team to try and win."
The Gaffer said the squad are very excited about the prospect of a deep run in the tournament this year.
"The way LaLiga is going, you get the feeling that is already a contest between two teams, whereas in the Copa there are always more surprises," he added.
"That's what Alzira will be thinking about, they're looking forward to this game and it's the same for us. All the other sides believe this is a competition in which, depending on the draws and how it goes, you have more chances of winning silverware."