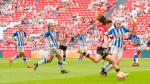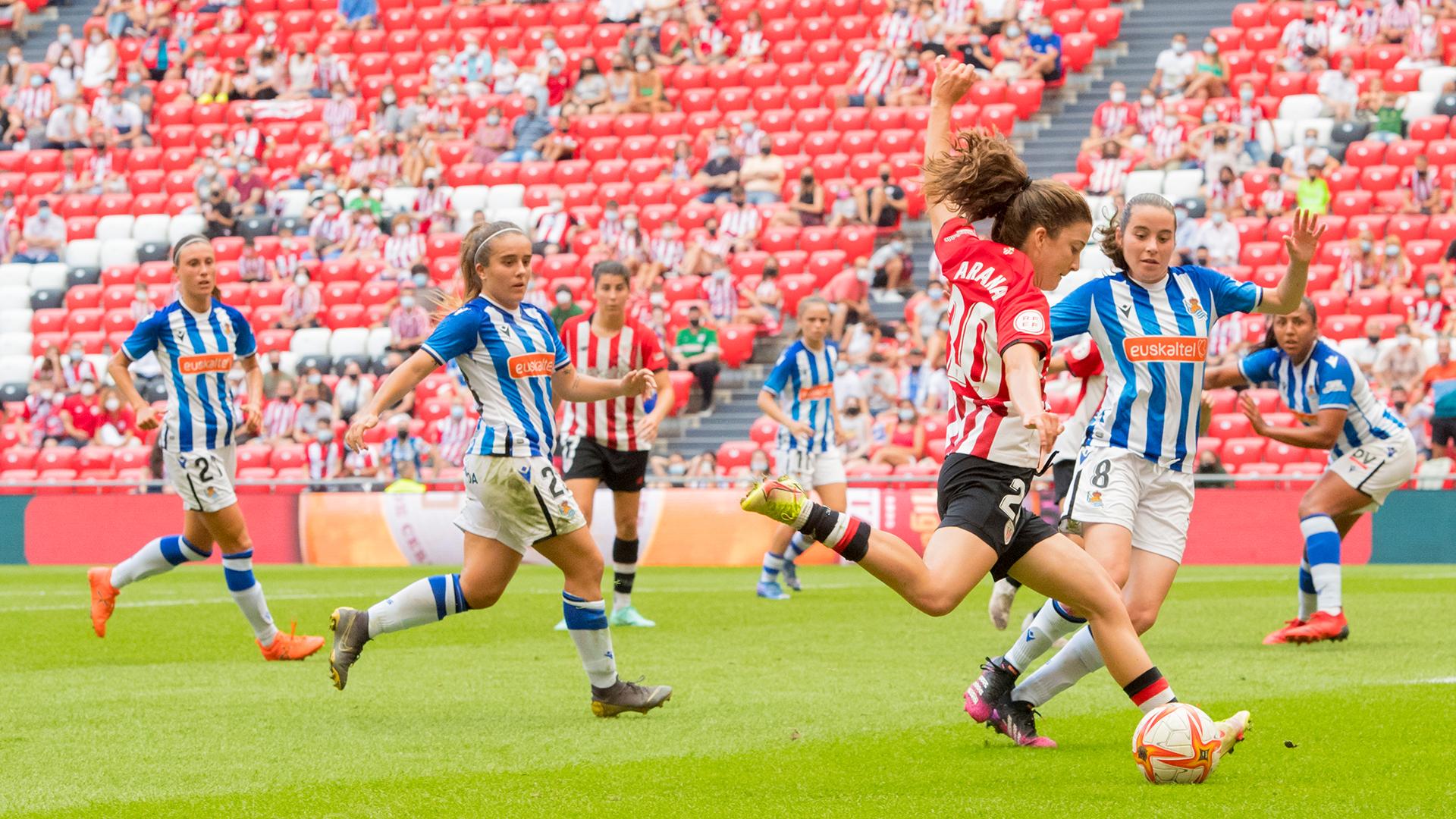 Athletic Club Women players Oihane Valdezate and Oihane Hernández admitted they cannot wait to experience playing in front of the San Mamés faithful on Saturday night (20:00 CET).
As part of Athletic's commitment to promoting women's football, the Basque derby fixture was relocated to The Cathedral and thousands of fans are expected to turn out for the occasion.
"It's very special," Valdezate said in a joint press conference alongside her teammate Oihane Hernández.
"It's a derby and because we're playing at San Mamés. We'll enjoy it a lot. We think a lot of people wiil be there and hopefully we'll have a repeat of the atmosphere we've had in previous games there."
Oihane Hernández believes it will be a hard-fought match, but is optimistic the support from San Mamés could give the Lionesses an edge on the day.
She said: "We've won our last two games and we're very confident going into this one. Both teams will give everything, but I hope the atmosphere at San Mamés will be decisive in helping us get the win."
The Lionesses face Real Sociedad, who visit after suffering a loss against Madrid CFF in their last match. However, Hernández warned they are always tough opponents.
"They have very good players. At first glance it looks like it could be a game where they have more of the ball, but we're more than ready. We have to take our chances," she added.
Valdezate is upbeat, saying that the way to victory lies in the Athletic players sticking together. She continued: "The team is ready, motivated and determined. If we play as a team and with confidence, we have a good chance of winning the match."