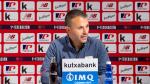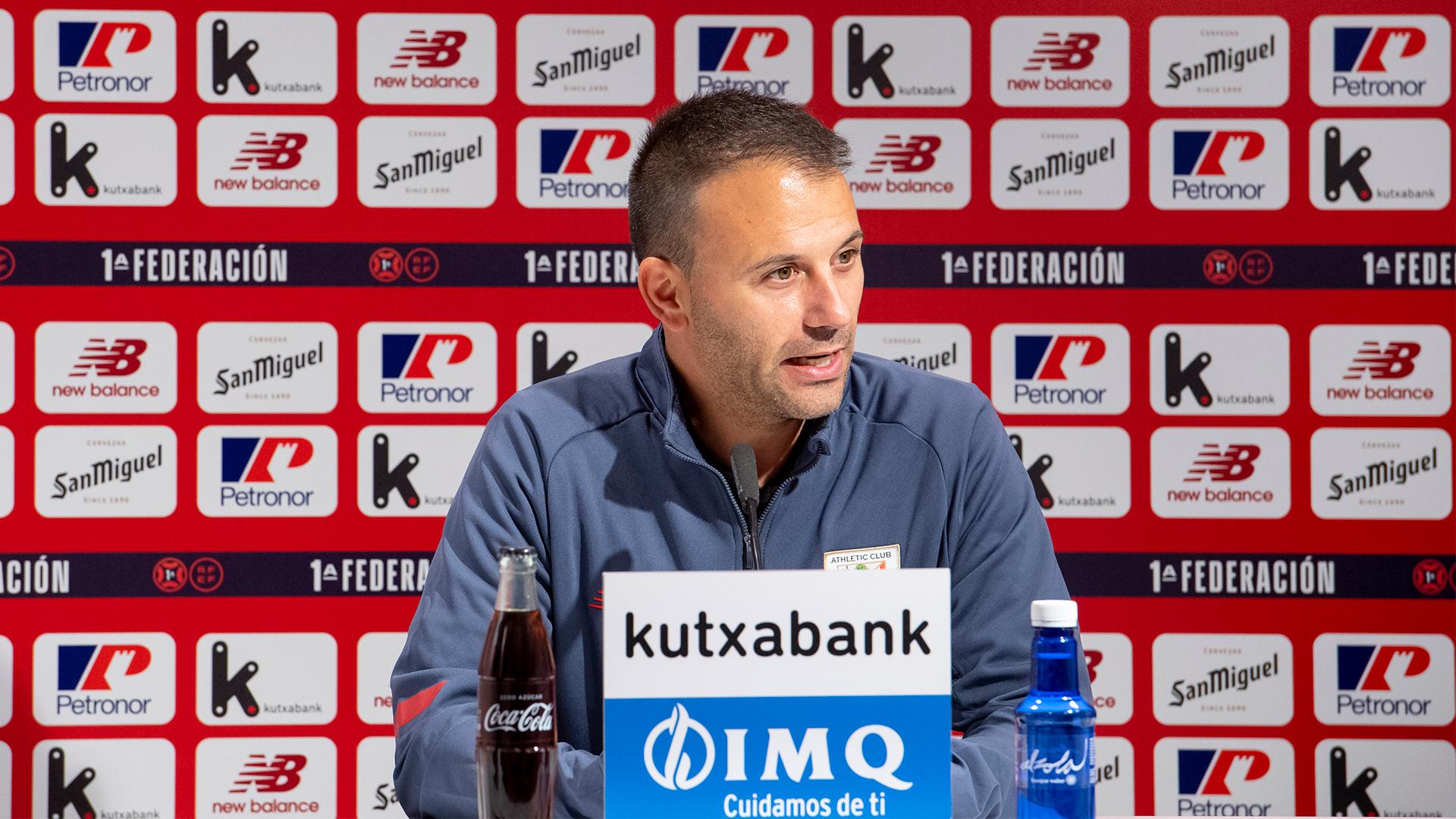 Álex Pallarés, the new head coach at Bilbao Athletic, is confident the Cubs have enough talent in their ranks to find some form and start climbing up the Primera RFEF table.
The Barcelona-born coach was officialy unveiled as the second team's boss on Tuesday afternoon, meeting the local media in a press conference where he was joined by Sergio Navarro, director of Lezama, Mikel González, director of player development and loans, Ander Vidal, director of operations, and Xabier Álvarez, member of the board of directors.
"I think there's talent in the squad. There are good players, very dedicated lads who love this club," Pallarés told the press at Lezama.
"We're going to try and get the maximum potential out of the players to get through this situtation. I'm convinced we can do it. If I wasn't, I wouldn't be here."
Álex made it clear that his primary goal is to ensure "the boys improve and progress so that every day they get closer to being in the first team. That is the number one objective".
He added: "After that, obviously, we're in a very demanding and complex professional competition where the rivals are at a very good level and we have to work to stay there.
"I think we have to be cohesive. We're a reserve team and it's logical that we try to be similar to the first team so Ernesto has an easier job."
Pallerés singled out Lezama as "worldwide leader" when it comes to youth development, saying he cannot wait to get stuck into this new job at one of the most unique clubs in football.
"For those of us who've had the good fortune to work in youth development for many years at other clubs, Athletic has always been a point of reference," he said.
"Athletic is a unique, singular club, with a beautiful idiosyncrasy that really catches your attention as a youth coach."