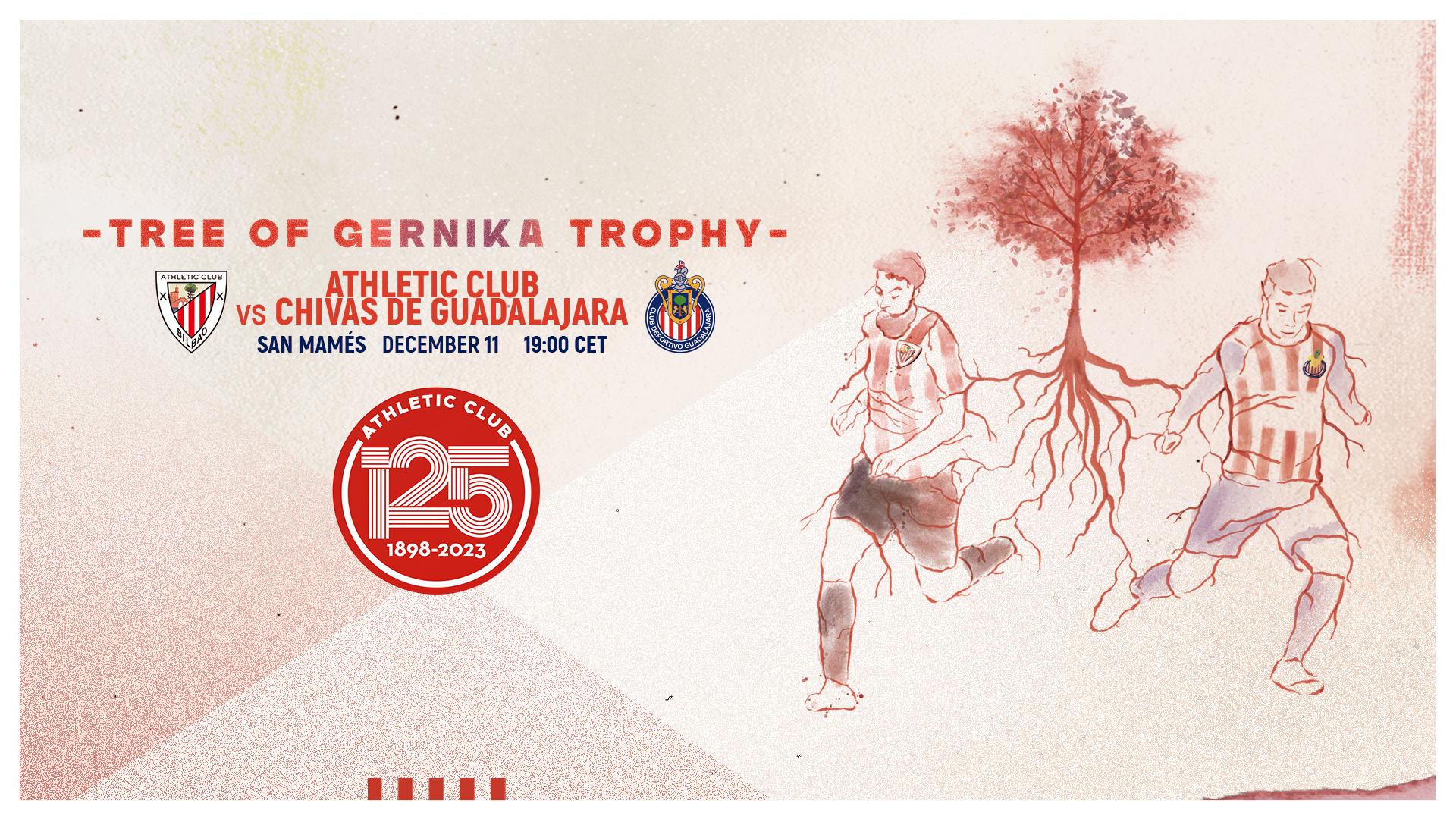 Tickets for Athletic Club vs Chivas de Guadalajara are still available on the Club's website. The first leg of the Tree of Gernika Trophy is set to take place at San Mamés on Sunday December 11 (19:00 CET).
Club Athletic supporters can get two tickets in anywhere in the stadium with a 20% discount on the price of tickets for the general public, which are on sale for as little as €20.
As previously announced, Athletic Club Members can purchase two tickets at €13 each until the day of the match, while also being able to choose seats anywhere in the stadium as long as they are still being sold in that stand.
In addition to the existing offer, Members can now purchase tickets in the Standing Section too. Members can choose between the four lower and upper stands at San Mamés and even the Central Tier in the South Stand (with the sole exception of the BAT (VIP) seats with catering).
Members can make their purchase by clicking on the following link, where they must identify themselves with their membership code and PIN and then follow these two steps:
1. Click on VALIDATE and then do the same on the box next to each ticket (the price will change to €13 for each validated ticket).
2. Click on BUY to complete the payment process. At the end of the payment process, a confirmation message will pop up on screen and the tickets will be sent by email.
If a Member wants one of these tickets to be for a child, they can take advantage of the Family Pack (€21 in total for both tickets), available for this match by clicking here and with the same procedure described above.