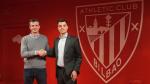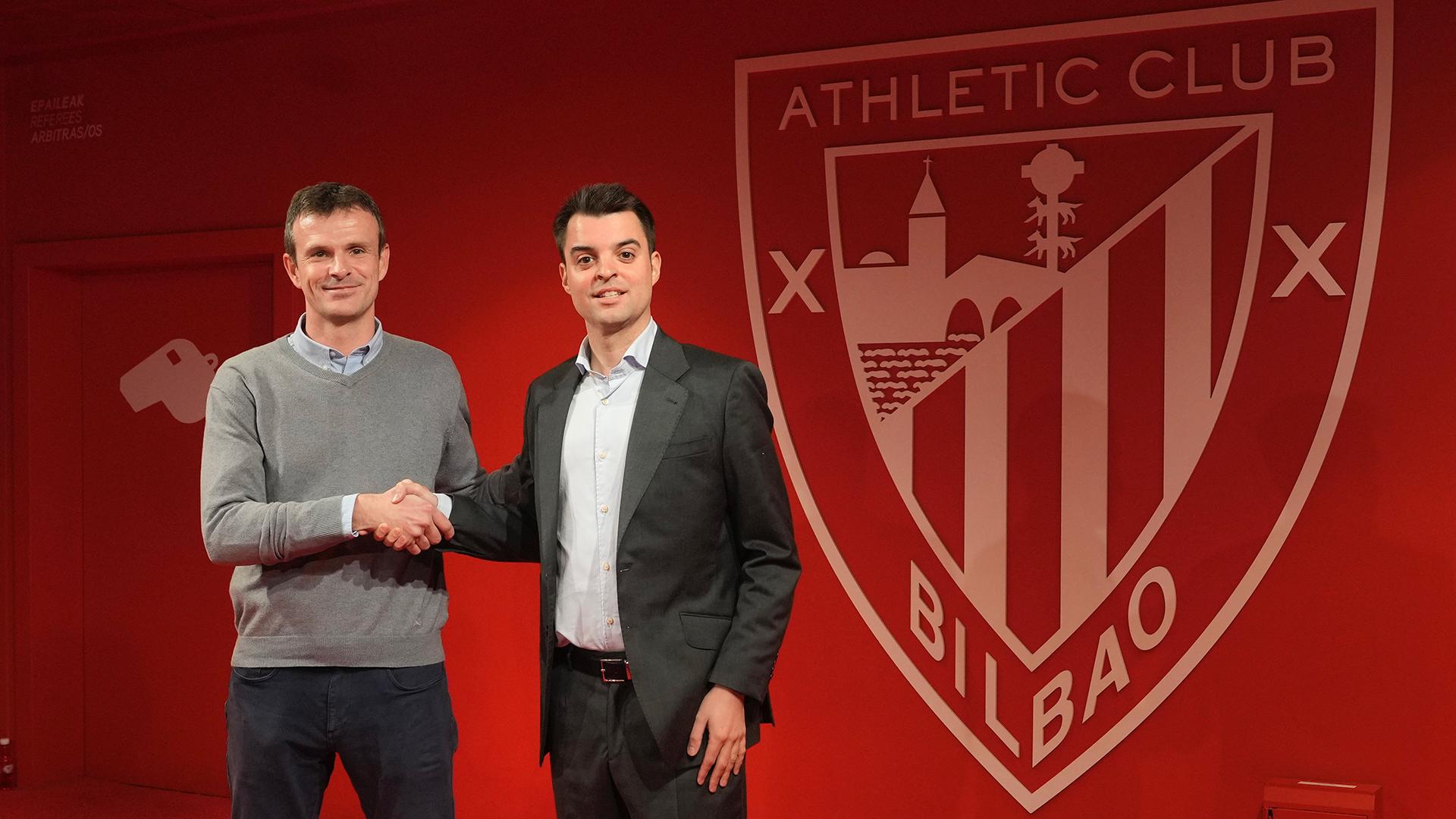 Mikel González, Athletic Club's new General Director of Football, admitted he has ambitious aims and hopes to take Los Leones to the top of the game.
González was officially presented in his new role on Tuesday morning at San Mamés, answering questions from the press alongside Club president Jon Uriarte.
"It's an incredible honour. I'm from Bilbao, I love football and all my life I've dreamed of being here," Mikel said.
"I'm taking on a challenge which comes with great responsibility. The dream is to take this club to big heights and achieve great things at Athletic."
Jon Uriarte reiterated that Mikel will be the Club's maximum authority when it comes to sporting matters, while praising the work he has done over the last few months in his previous post as Director of Football Development and Loans.
The president added: "Mikel González is the linchpin of our sporting project, the person ultimately responsible for the decisions taken in this area of the Club.
"It is a very important position. We said it during the campaign and we maintain that. We have invested the necessary time in making a key decision for Athletic. Mikel has shown over the last few months that he is ready to take on this responsibility. He fully suits the job."
Uriarte further stressed that the decision to promote Mikel was agreed up on by key figures within Athletic's football department.
"All the people who took part in the decision were in agreement: the board, the general manager, the director of Lezama, Ernesto Valverde and Xabi Arrieta as director of women's football.
"He is the kind of profile we were looking for during the campaign. He's the perfect age, has first-hand experience in football, a great background and a desire to prove himself. When we first hired Mikel we received excellent feedback from the football industry about him and now we have seen it for ourselves.
"What's more, his awareness of new technologies and data analysis as well as linguistic and economic factors mean he fits in perfectly with what we were looking for."
Mikel González and Jon Uriarte were joined at the presentation by Jose Angel Iribar; staff from the football department, Sergio Navarro, Xabi Arrieta, Eneko Bóveda and Ander Vidal; and members of the board of directors, Jon Salinas and Xabi Álvarez.