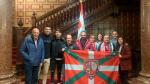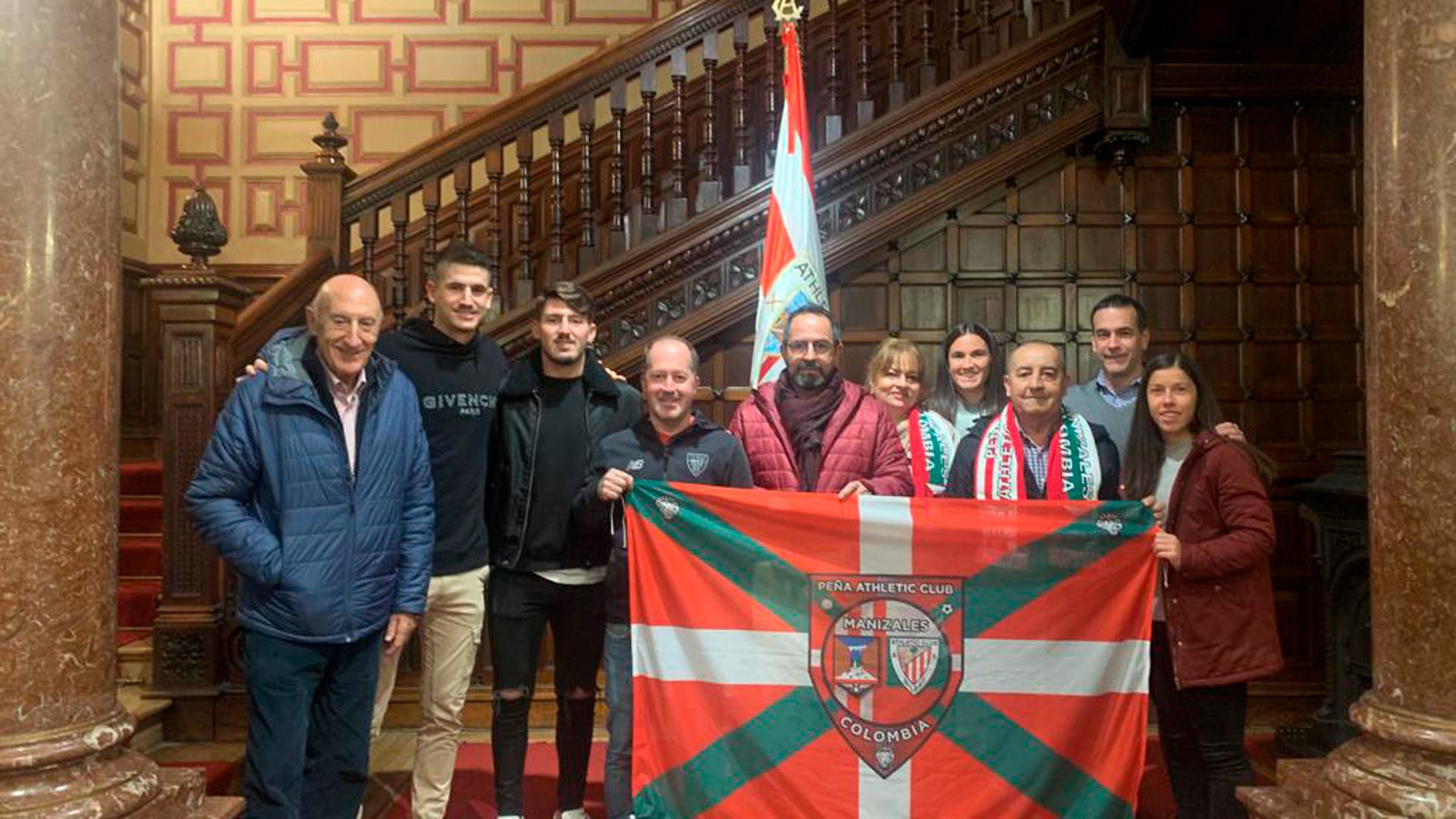 It all started at a meeting in a house in the Colombian neighbourhood of La Asunción. On a warm afternoon in November 2019, around 30 Athleticzales in Manizales welcomed in a new Athletic Club supporters' group. In the capital of the department of Caldas, more than 8,000 kilometres from the centre of the San Mamés stadium, these fans wore scarves, flags, pins and badges that represented the brotherhood between the two cities.
With its president Carlos Mario Rosero at the head, the peña is mostly made up of Colombians who have settled down, or spent part of their life, Euskal Herria. This is exemplified by Sergio Antonio Duque and Cristina Ercoreca, Colombian husband and Basque wife, who help run the group.
The coronavirus pandemic meant it was impossible to comply with the requirements for official recognition untli recently. But Athletic first official fan club celebrated their second inauguration in style, with a ceremonial act at Ibaigane.
The guests of honour were Oihan Sancet, Unai Vencedor, Ainize Barea 'Peke' and Eunate Arraiza, as well as director Gorka Cubes. The Manizales Peña is the third Athletic Club Supporters' Group in South America, following in the footsteps of those already established in Caracas, Venezuela and Buenos Aires, Argentina.