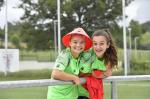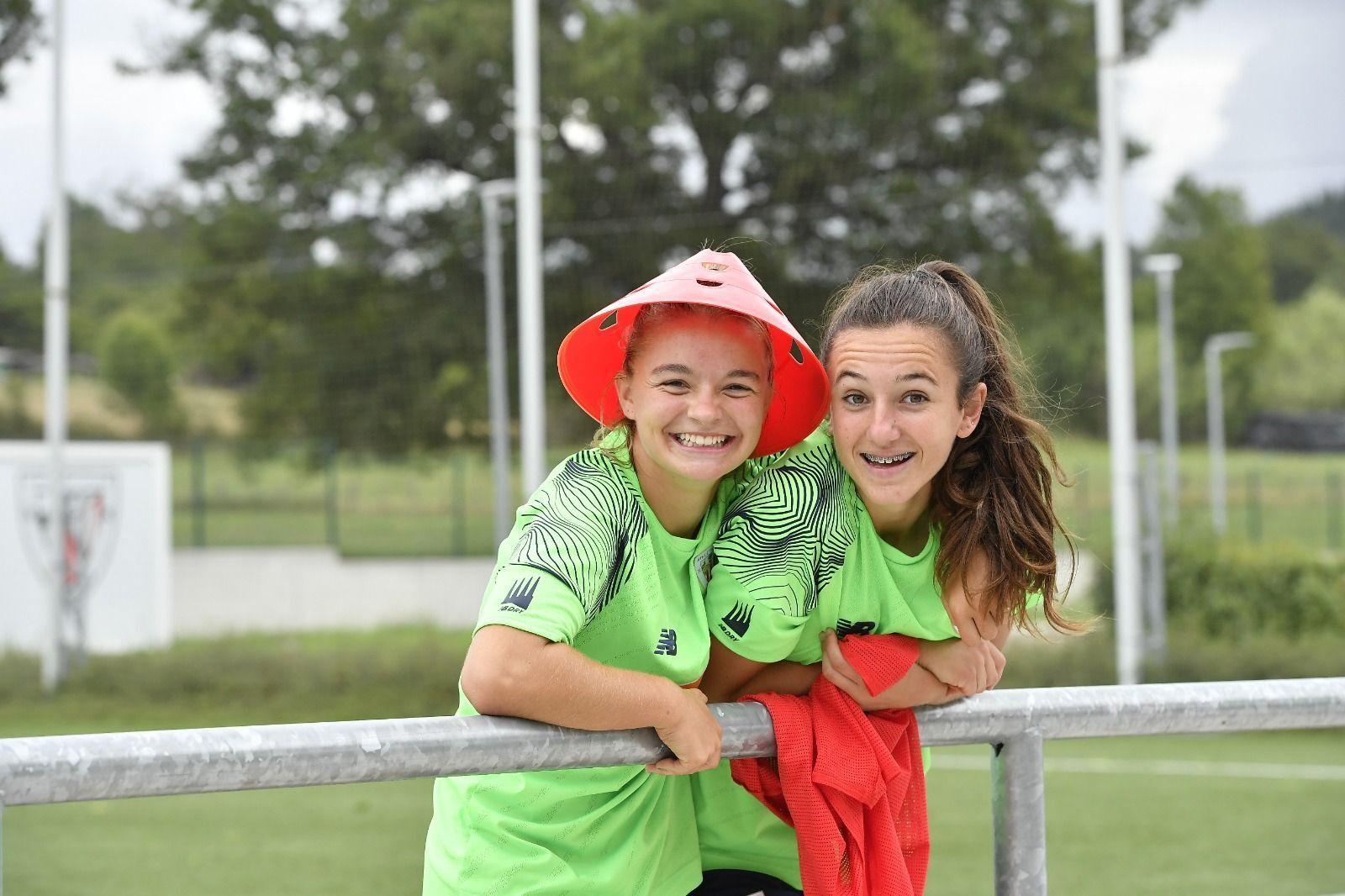 Although technically not legal adults yet, Sara Ortega and Jone Amezaga are off to impressive to starts at Athletic Club Women and for both Lezama graduates 2022 will long be a year to remember.
The two friends have many things in common and after making their respective debuts both players are working hard to establish themselves in LaLiga F, the top flight of women's football.
The first to put on the red-and-white jersey was Ortega. Weeks before turning 17, the forward made her debut in January in a Copa match against Rácing Féminas. With the game well underway, the homegrown player also netted her first goal as a Lioness.
Jone Amezaga made her first appearance in the LaLiga F season opener at Lezama. Not wanting to be outdone by her friend, Jone also hit the back of the net. What's more, the forward is Athletic Club Women's current top scorer with four goals, the last three coming in the past two fixtures. A spectacular goal in front of 23,000 people during her debut at San Mamés, and a brace at the Mini Estadi against Villarreal CF.
Train, study, compete, repeat...
Young, outgoing and cheerful. These are some of the adjectives that best describe this pair, who currently combine their studies with their football careers.
They are in their final year of education, attending a state secondary school in Bilbao. They train in the mornings and study in the evenings. Sara lives in Lezama's Iribar Residence, while Jone returns to her family home in Zalla every night (a 30-minute car journey from Lezama).
They will turn 18 next year, in January and February respectively, leaving behind a magical 2022. The year of their debut with Athletic and the year in which they were runners-up in the European Championship and won gold at the Under-17 World Cup.
Now they do not want to stop, they know they must keep working to make it at the elite level. Train, study, rest, compete... these are the words that are repeated most often in their daily lives.
Their lives are not like those of other girls their age, but they also know this dream is worth fighting for, and even more so if they do it together.
+