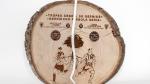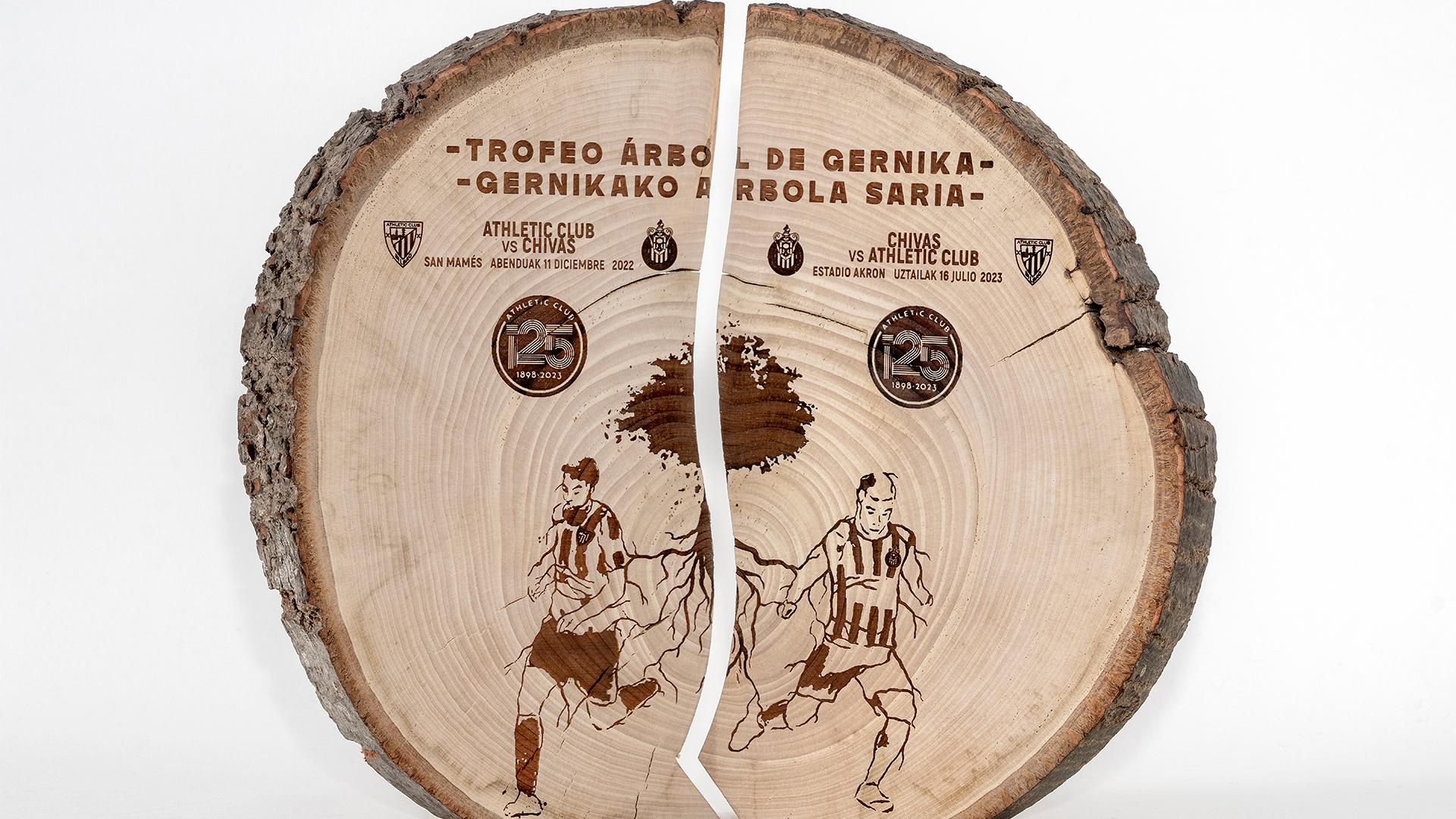 The Tree of Gernika Trophy will get underway this Sunday (December 11, 19:00 CET in Bilbao and 12:00 CST in Guadalajara, Mexico), with the first leg taking place at San Mamés.
This double clash between Athletic and Chivas is highly symbolic. Firstly because two unique teams with similar sporting philosophies face each other for the first time. And then, in the tournament format and the way it has been organised.
The trophy is a clear example of this. It is the cross-section of a tree trunk with significant symbols scored in fire: the tree, the roots, the badges and the footballers from each team. The trophy has been split in half and will only be put together again when the champion is known. Until then, each team will keep one of the halves.
For both clubs, the tree is an important part of their history and their crest, while the roots symbolise the two sides' philosophy of only fielding local players.
Athleticzales attending the game at San Mamés will see the Lions taking to the pitch in our away kit. After talks with Chivas, both clubs decided that the red-and-white kits (the two teams share the same colours) would be worn by the visiting team as a gesture of hospitality - something which was a customary act of courtesy in football's early days. Therefore, Chivas will play in their red-and-white home strips at San Mamés, while Athletic Club will do the same at the Akron Stadium in July.
Penalties to decide the champions
The winner of the Tree of Gernika Trophy will be settled with penalties. Away goals, goals for, goals against, goal difference, etc will not be taken into account when it comes to deciding the winner. If the teams win one match each, we will have a standard penalty shootout in Mexico.
In addition, there will be no limits on subsitutions during both matches, although changes can only be made in three separate windows, not including half-time.
In short, this is a challenge in the traditional style between two legendary clubs, a historic duel steeped in symbolism and meaning.
+