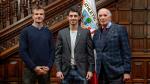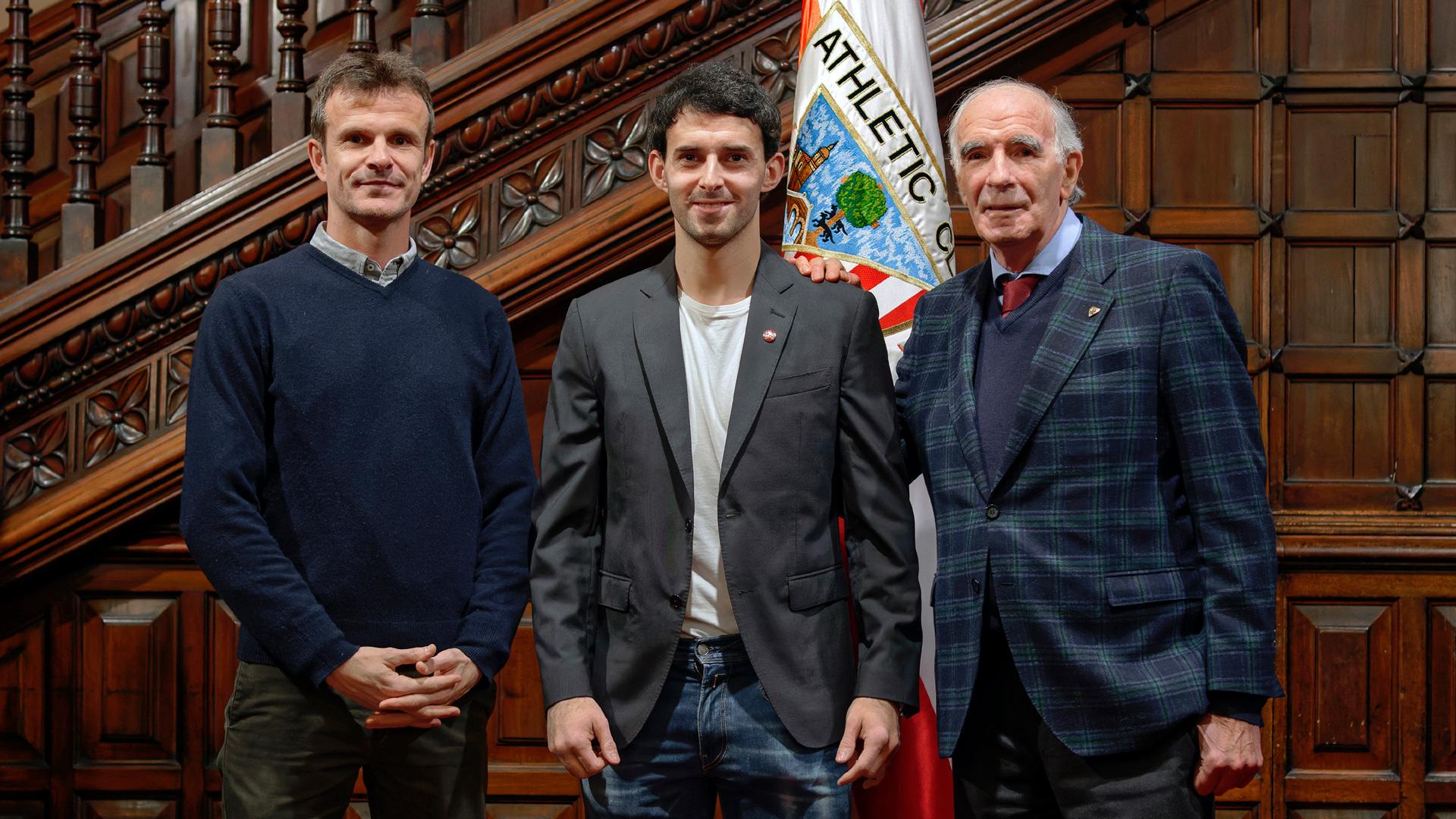 From champion to champion. Jokin Altuna, the pelotari from Gipuzkoa, has been named February ambassador for Athletic Club's 125th anniversary, taking up the baton from golfer Jon Rahm.
With similar rules and set-up to squash, pelota - which has several different formats and disciplines - is a hugely popular sport in the Basque Country, with almost every town and neighbourhood having its own fronton (similar to a squash court but all open except for the front wall and one side wall).
Altuna is a specialist in hand-pelota, a sport where the participants strike a hard ball against a wall with their bare hands. There are three main championships: 1st Division Singles, 1st Division Doubles and Cuatro y Media (in this format a ball is considered out if it passes a certain mark at the back of the court after hitting the wall).
In pelota, championship titles are called 'txapelas' (literally 'beret'), as winners are given a beret. Jokin is one of just eight pelotaris to have managed a prestigious 'Triple Crown' in his career.
Altuna represents all the values of our Club: humility, effort and determination. At 26 years of age, Jokin has won no less than six championships, all of them earned at his favourite court: Fronton Bizkaia.
His love for Athletic Club comes from a very young age, thanks to the insistence of his uncle who gave him a first red-and-white shirt. Altuna attended his first match at the old San Mamés in 2009 and many more have followed.
Altuna and his father, Joaquín, visited Ibaigane where Jon Uriarte, president of Athletic Club, and Athletic legend Jose Angel Iribar presented him with badges bearing the Club's crest and the 125th anniversary logo.
"It is an honour for me, since I was a child I have always loved Athletic. I couldn't imagine being able to experience this. It brings me a lot of joy. You don't choose, it's what you feel. I really like the way people live football and what the fans pass on to the team," explained an emotional Altuna, who took a ceremonial kick-off before Athletic vs Real Madrid in 2017.
He was also recently hosted in the San Mamés presidential box after his latest triumph, the doubles championship glory with Julen Martija in April 2022. The San Mames faithful, who consider Jokin to be a great idol, gave him another standing ovation.
Jokin Altuna has an incredible trophy cabinet that looks set to expand. He made his debut as a professional pelotari in June 2014. The Gipuzkoan's first title came in 2017 when he managed an unforgettable win over Mikel Urrutikoetxea.
A true artist of the sport, Jokin has won titles in all the sports' different formats since his first, lifting trophies almost every year: 2018, 2020 and two in 2021.
+
Galleries
Other galleries
Videos
Audios
Attached
Technical sheets
Links