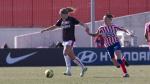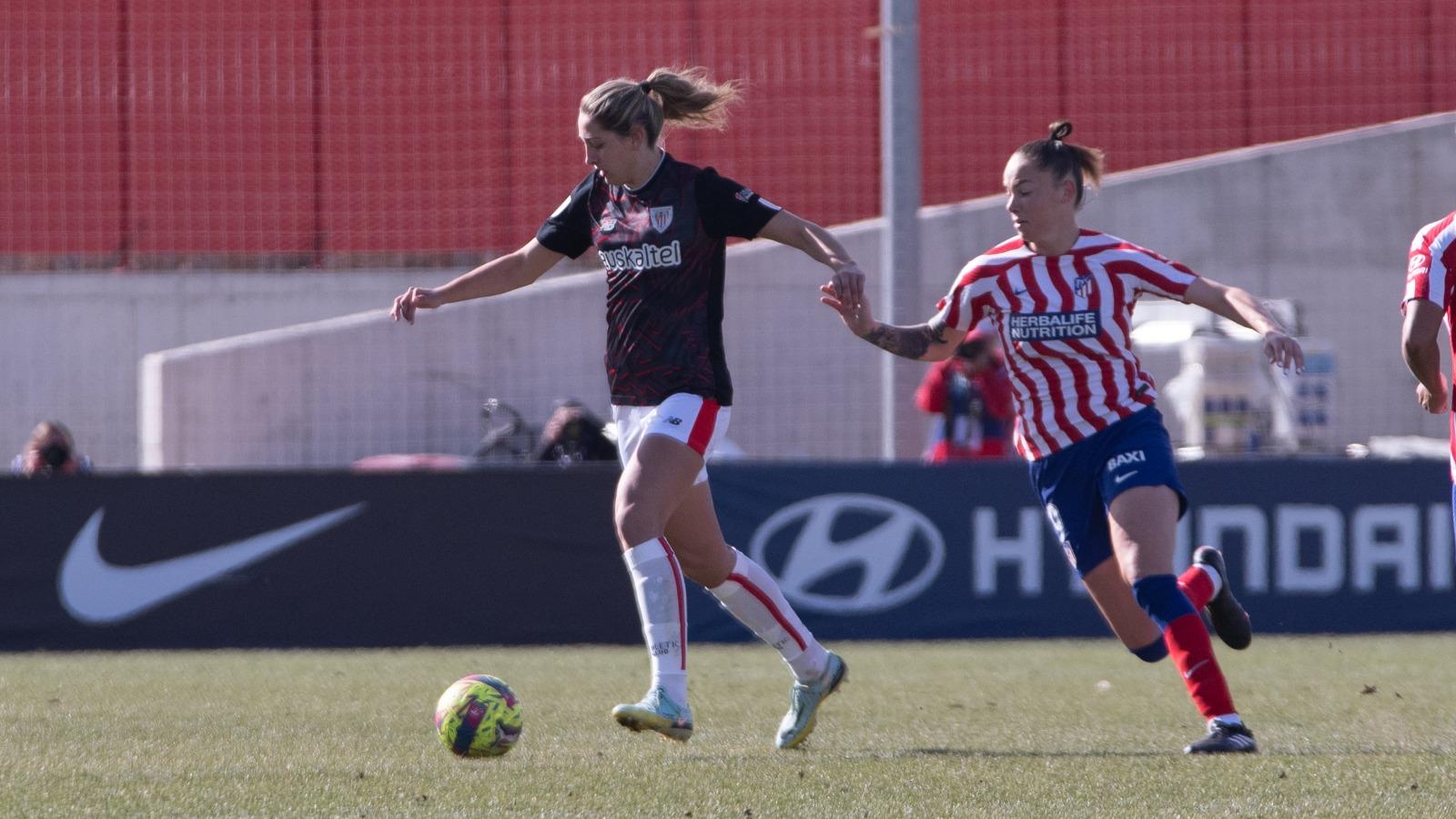 A cruel outcome on a cold morning in Alcalá. Athletic Club Women lost by the narrowest of margins at the Wanda Centre after coming close to earning a solid point. Menayo's low shot in the 92nd minute ruined good the Lionesses' hard work.
Athletic midfielder Maite Zubieta received a harsh red card in the 65th minute. From then on, the Lionesses were forced to hold on, nonetheless, led by Quiñones in goal, they came very close to drawing.
As expected, Atlético de Madrid came out dominating in their own ground. Athletic had a tough time during the first stretch of the game with a shot hitting the post. First Banini and then Staskova tested an inspired Quiñones, who regularly denied the Madrid players.
Peke had a great chance, but her left-footed shot went wide. Landaluze had an even better chance from Pinedo's corner. The scores were level and with Athletic compact and cohesive, the game was goalless at the break.
After the restart, the game continued to be neck and neck. Although Athletic were playing well they went a player down when Maite Zubieta saw red in the 65th minute. Marta Unzué and Ane Azkona came on after two months on the sidelines.
In the 74th minute, Ludmila hit the crossbar as the hosts began to push hard. Ajibade and Latorre also had chances. It was starting to become a very long morning for the Zurigorri.
Quiñones put on her hero's outfit. She was there for Ludmila's close-range effort and she saved brilliantly saved a Bárbara strike in the 85th minute. It was a pity she could do nothing to stop Menayo's low, well-placed placed shot in injury time.
It is time to recharge our batteries over the international break before heading into an exciting month of March.
+
Galleries
Other galleries
Videos
Audios
Attached
Technical sheets
Links