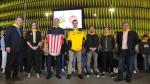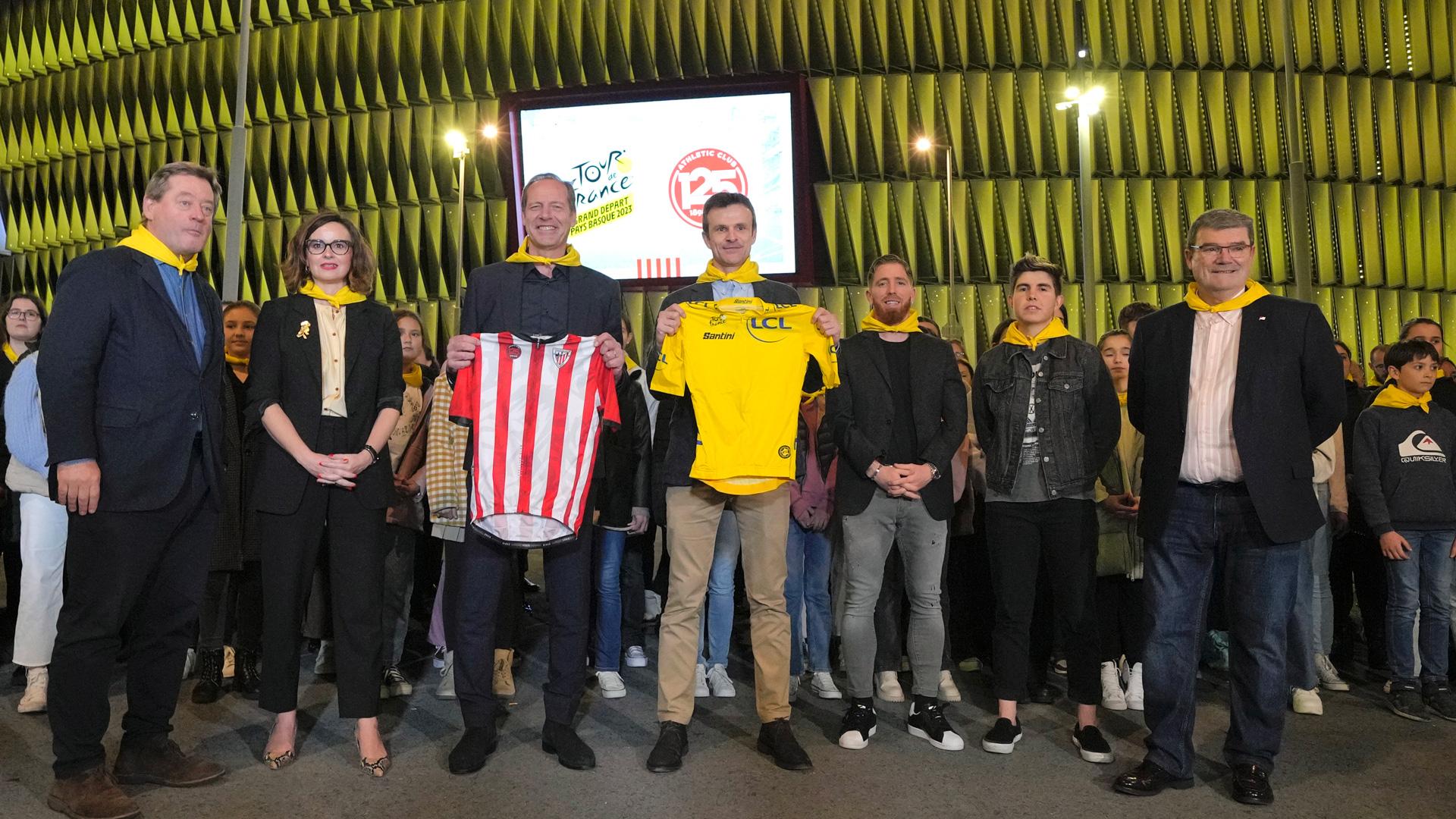 There are only 100 days left until the Tour de France's "Grand Départ" leaves San Mamés on 1 July. Together with the Bilbao City Council, the Provincial Council and a delegation of the Tour led by its director Christian Prudhomme, Athletic Club has participated in the event celebrating the start of the countdown.
The institutional delegation arrived at the Cathedral esplanade at 20:30 on Wednesday evening, where they were welcomed bypresident Jon Uriarte and Athletic Club captains, Iker Muniain and Garazi Murua. At the entrance to the stadium, which was lit up in yellow, Jon Uriarte presented Christian Prudhomme with a red-and-white cycling jersey commemorating the 125th anniversary.
The countdown event began at 19:30 next to the city hall. Juan Mari Aburto, Mayor of Bilbao, Bingen Zupiria, Regional Minister of Culture, Elixabete Etxanobe, Regional Deputy for Public Administration, and Christian Prudhomme pressed the countdown clock. At that moment, the town hall and the Aznar building lit up in yellow, with the famous Tour de France jersey. From there, the procession set off for San Mamés, with a stop at the Provincial Council of Bizkaia, also lit up in yellow.
The countdown celebrations will continue on Thursday in Vitoria, with a sound and light show at the Plaza de la Virgen Blanca, and on Friday in San Sebastian, where a giant jersey will be unfurled.
+