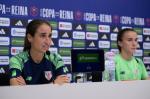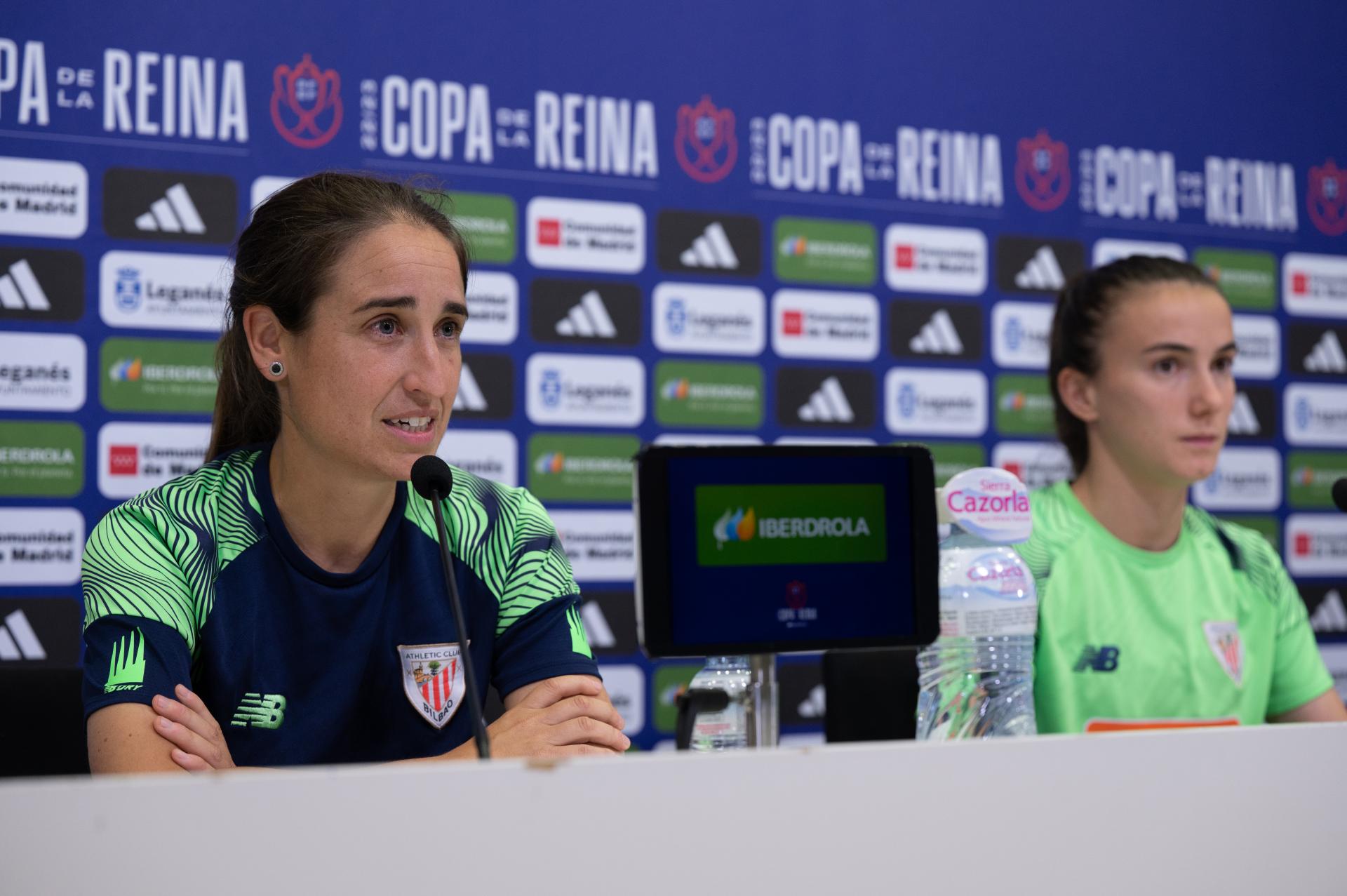 Athletic Club Women head coach Iraia Iturregi admitted she has some unfinished business with the Copa de la Reina while reiterating what winning it would mean for the Club and the city of Bilbao.
The head coach took questions from the press alongside player Ane Azkona as the Lionesses and Real Madrid get set to face each other in the semi-finals on Wednesday night (Madrid, 21:00 CEST).
"As a player I've been fortunate enough to celebrate league titles, I've reached cup finals but not been able to win it. I think the Copa always creates a lot of excitement in Bilbao," the boss told the media in Madrid.
"With the boys, we've had recent opportunities to get and haven't managed to do so. It's very positive that with our philosophy we continue to be competitive and fight for titles.
"It would be a reward for the people who do great work at Lezama and we also want to reward the fans who, year after year, show their loyalty. It would be incredible to win the Copa for them"
Iturregi acknowledged Athletic will be the underdogs as they face a formidable foe in the shape of Madrid, but she is confident her Lionesses can pull of an upset.
She said: "Of course, Real Madrid are favourites in the Final Four, simply because of what they have done in the league. But in a tournament like this, with one-off games, the odds are evened out a little.
"Real Madrid have a squad full of internationals, but I have full confidence in my players and we're hopeful of finally being able to add a Copa to the club's trophy cabinet.
"I see a happy and excited dressing room. We're very motivated, we have had ups and downs in the league, but we've finished the season on a high and I think we're at the best form of the season, both on and off the pitch."
Azkona shared her manager's sense of belief, saying Athletic relish the underdog tag and have "the weapons to hurt" Real Madrid.
"We have a lot of young players and we're very excited. If you add to that the daily work we put in, I think we have a good chance of standing up to Real Madrid and getting a place in the final." she said.
"It's a reality that the favourites are Real Madrid and Atlético, but we don't mind not being favourites. This is a great opportunity for us and I think we have the weapons to hurt them. Even though the kick-off time isn't ideal, I think we'll have a lot of support in the stands to help us do it."
+