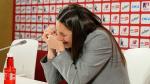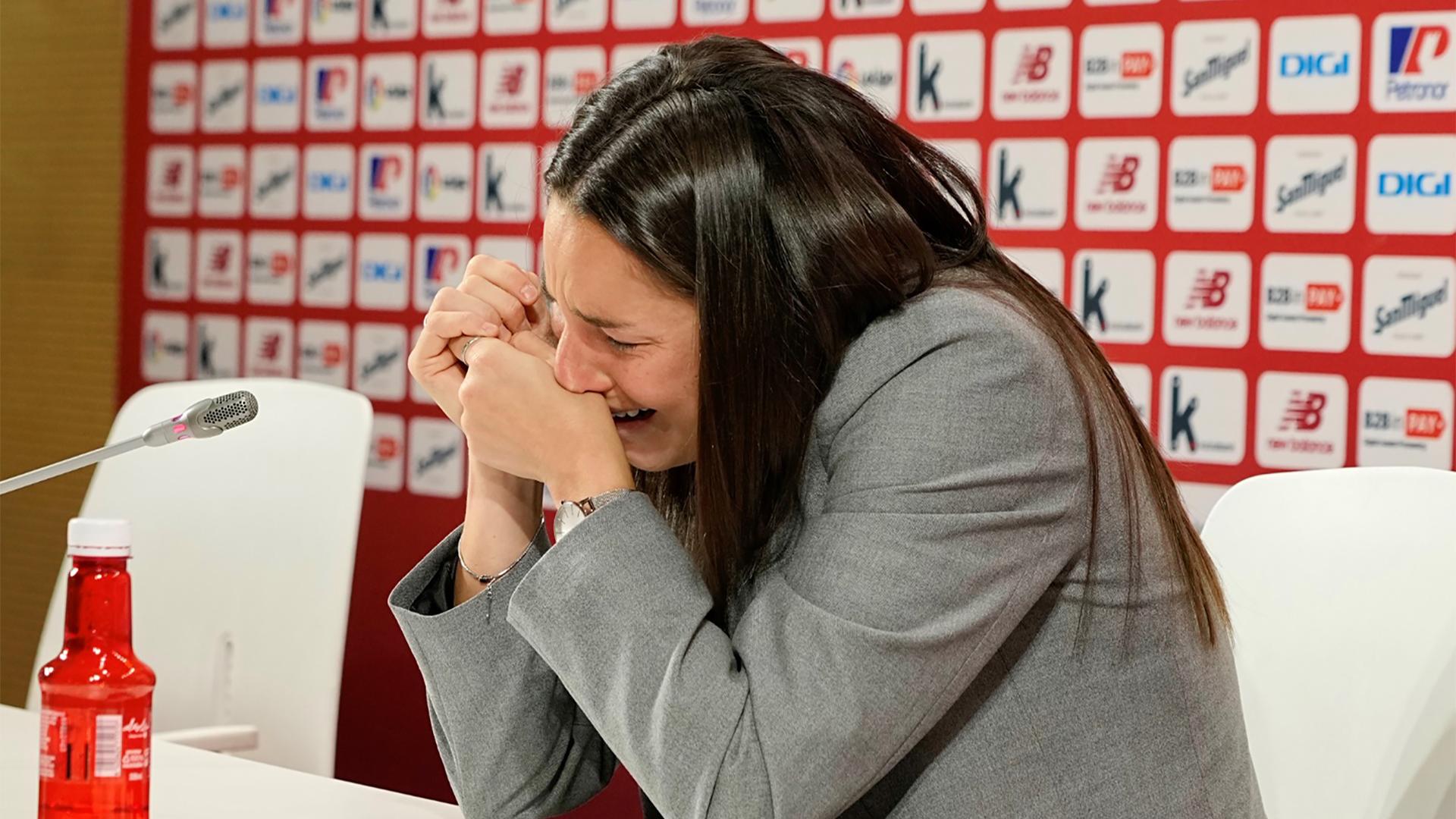 Athletic Club Women striker Nekane Díez is excited about what the future hold for the Lionesses despite the fact she is hanging up her boots after 16 seasons with the club.
Nekane leaves a remarkable legacy at the club. She is the side's fourth-highest appearance maker ever with 381 appearances and second-highest goalscorer with 162 strikes.
"The talent we have at Lezama is undeniable and the future is bright. I hope many more players can enjoy 16 seasons at Athletic like I've done," she said at an emotional farewell press conference in the San Mames press room.
"That would mean that they've been able to feel and live what this is, defend these colours and know that you can't wear another shirt or score a goal against this one.
The striker had a message for her team-mates, saying: "I wish this dream would never end and that I could continue to give you the same joys we've shared together, but a new era is starting. You're in the best hands, make the most of it, because time flies and you are the chosen ones."
Díez recalled how this "an unforgettable" trip began when her father took her to The Cathedral as a child.
She said: "I remember when we were nine years old, my dad brought my brother and me to the old San Mames to watch the women's team. They were playing in the stadium for the first time and had a chance to win their first league title.
"Never in my wildest dreams did I imagine that today I could proudly say I've been part of this family, that I've played 381 games and that I've been able to score and celebrate 162 goals."
She also had words of thanks for Iñigo Juaristi, the then manager who brought Nekane to Bilbao.
"That girl took a first step towards fulfilling her dream in May 2007," Díez said. "I still remember the look on my parents' faces when they realised they had to make one of the most important decisions of their lives and, possibly, of mine: to let their daughter leave home at the age of 15."
Nekane admitted that injuries have taken their toll over the last few seasons and that, to a certain extent, they are determining factor in her decision to retire. Even so, the striker has no regrets.
She said: I bring this chapter to a close with the peace of mind of having given absolutely everything I had. I've lived it to the full. I've cried, I've learnt, I've been right, I've been wrong, I've grown and I've developed as a person."
"A One-Club Woman in every sense"
Director of football Mikel González and director of women's football Xabier Arrieta joined Athletic Club president Jon Uriarte at the event.
The president added: Nekane is a legend with impressive numbers. A One-Club Woman in every sense of the phrase. She is a leader on and off the pitch, a role model for everyone. Eskerrik asko, Nekane!"
+
Galleries
Other galleries
Videos
Audios
Attached
Technical sheets
Links