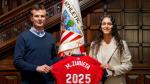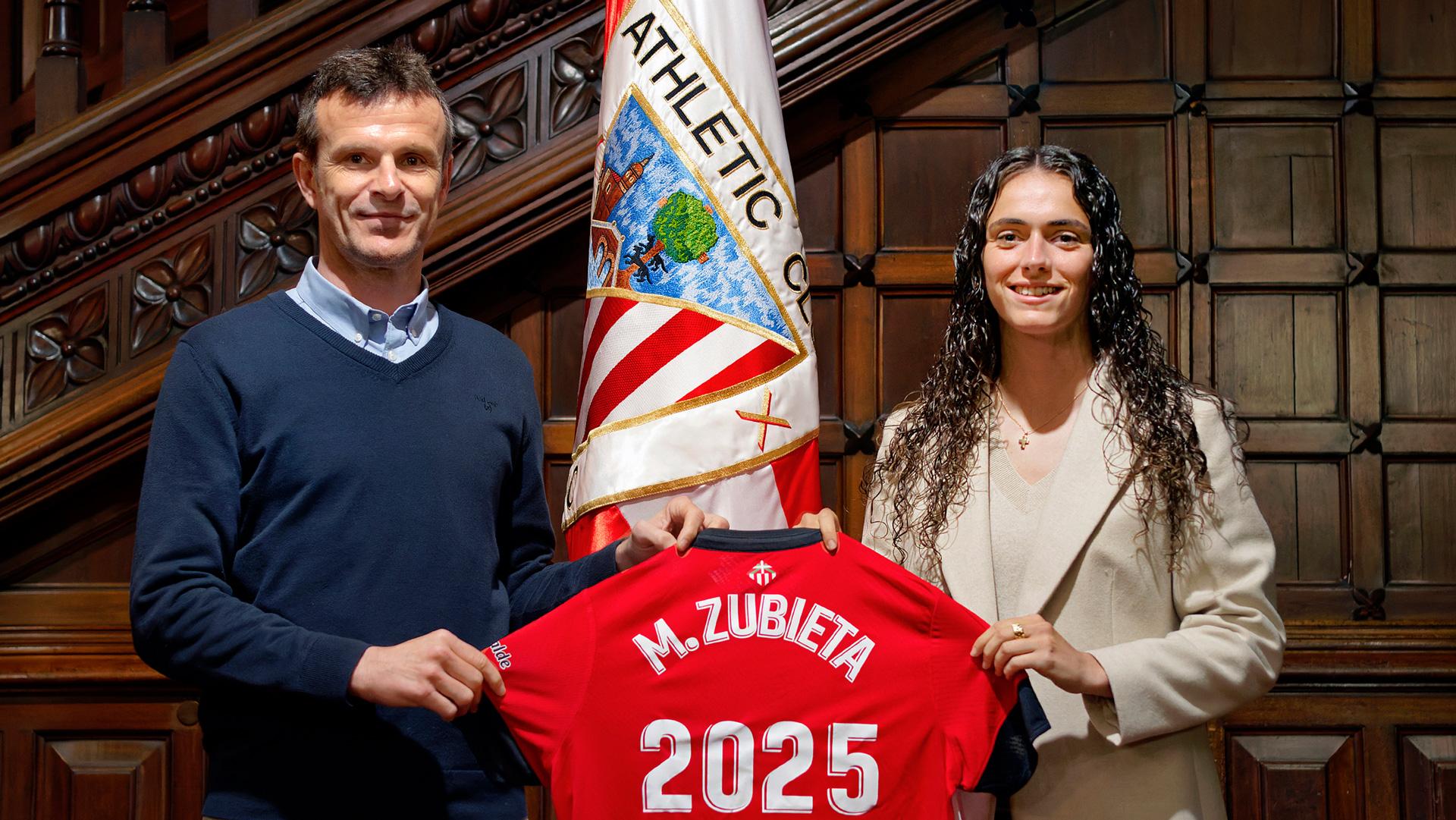 Athletic Club Women player Maite Zubieta, 19, has signed a two-year contract extension, keeping her at the club until June 30, 2025.
Zubieta, who can play both at centre-back and central midfield, arrived at Lezama in 2018/19 season to play for the Under-15s and made her first-team debut this season, against Madrid CFF at Lezama. Next year, she will make the definitive jump to the senior team.
"I've achieved my dream of playing for the first team and making a first division debut," Maite said after signing her new deal. "I hope to keep gaining experience and getting more minutes."
This term she has split her time betwen in 1st RFEF, where she played 14 games, and LaLiga F, with 16 matches, added to two appearances in the Copa de la Reina.
2022/23 will forever remain a season to remember for the young Zurigorri, as she won gold medals with the Spanish national team at the Under-19 European Championships and Under-20 World Cup, respectively.
Athletic Club president Jon Uriarte and Xabi Arrieta, director of women's football, accompanied her at the signing ceremony at the Ibaigane Palace.
+