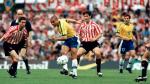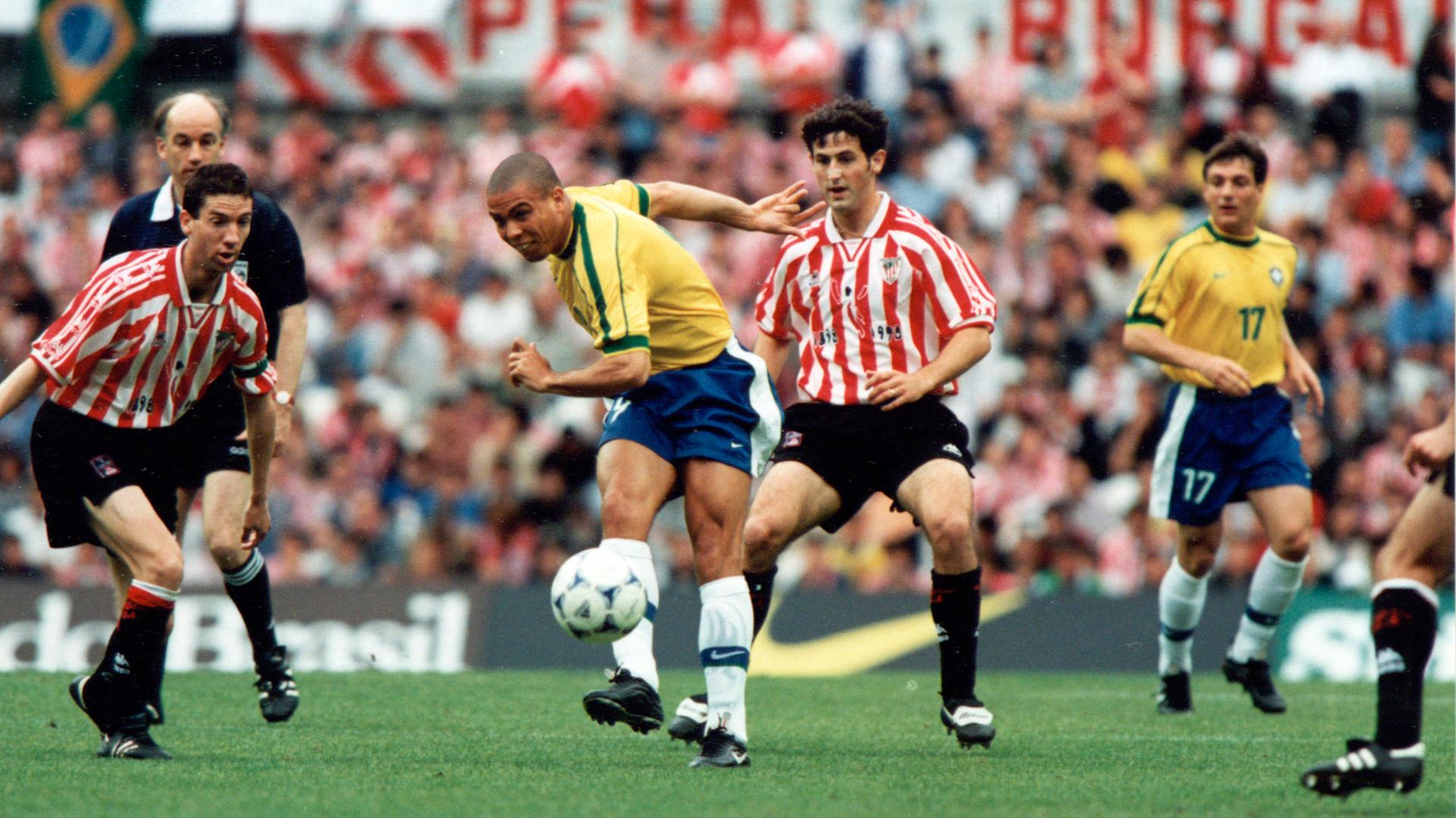 On 31 May 1998, the old San Mamés welcomed the Brazilian national team a few weeks before the World Cup in France.
Athletic Club, immersed in their centenary celebrations, had just qualified for the Champions League after finishing second in LaLiga and approached the match with the utmost professionalism, knowing a win would go down in history.
They took on a plethora of stars including Ronaldo, Bebeto, Roberto Carlos, Rivaldo, Cafu and Aldair, some of the best players in the world at that point.
With The Cathedral full to the brim, Aldair laid a bouquet of flowers next to Pichichi before the Brazilians went on to make their mark at San Mames.
Athletic, with Luis Fernández in the dugout, lined up as such: Juanjo Valencia, Mari Lacruz, Mikel Lasa, Carlos García, Patxi Ferreira, Josu Urrutia, Javi González, Txomin Nagore, José Ángel "Kuko" Ziganda, Bittor Alkiza and Jorge Pérez. In the second half, Imanol Etxeberria, Isma Urzaiz, José Mari García, Aitor Huegu.
Meanwhile, Mario "Lobo" Zagalho's starting XI looked like ths: Taffarel, Cafú, Aldair, Junior Baiano, Roberto Carlos, Doriva, César Sampaio, Giovanni, Rivaldo, Bebeto and Ronaldo. The veteran Seleçao coach broughton on Zé Carlos, Leonardo, Edmundo and Denilson as substitutes.
Defender Carlos García put the Lions ahead after 19 minutes, but, Rivaldo, who had just finished an exceptional season with FC Barcelona, equalised for Brazil after the restart.