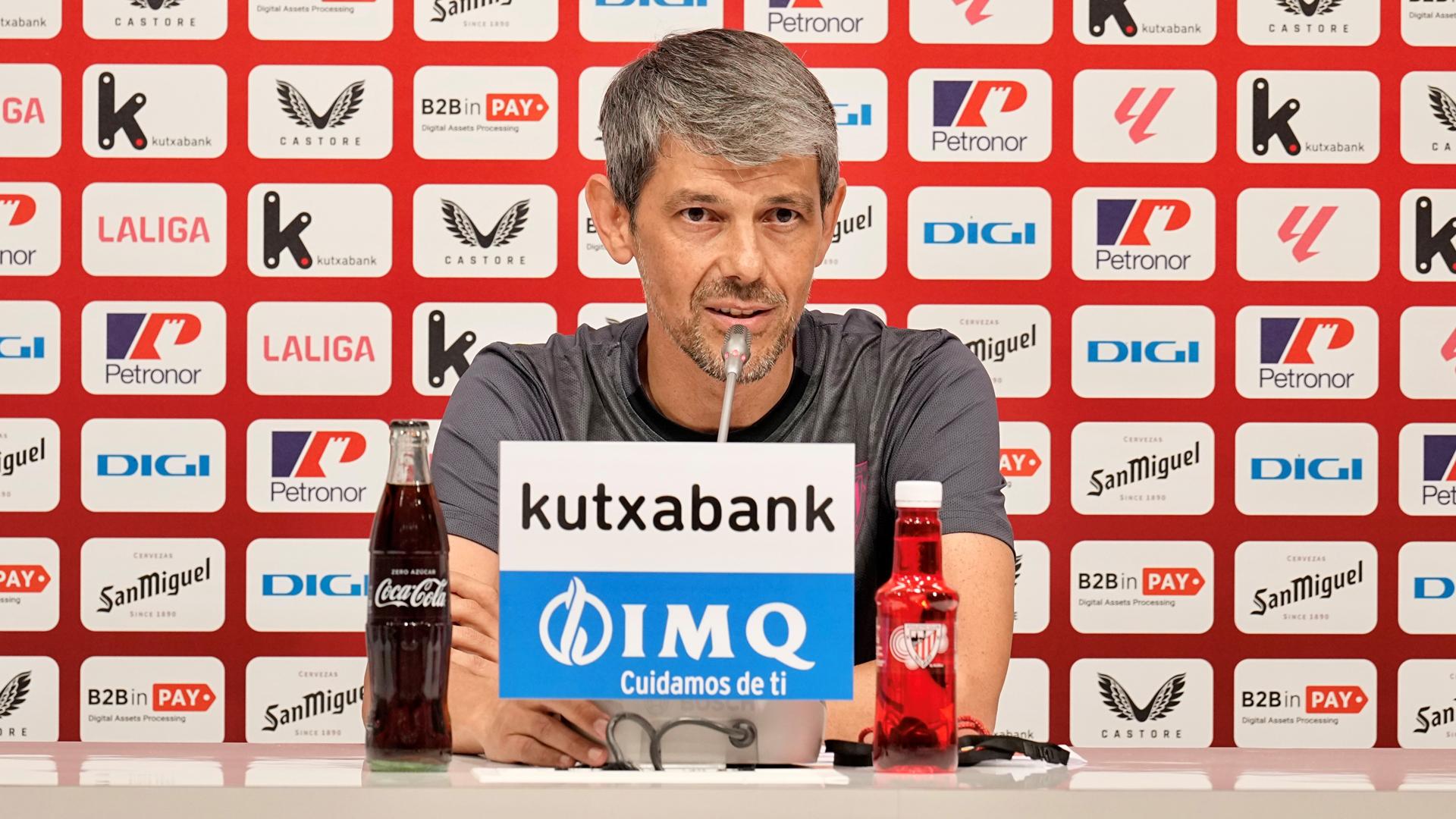 David Aznar said he felt "privileged" to be appointed as Athletic Club Women's new head coach during his introduction to the local press.
The 43-year-old tactician replaces Iraia Iturregi, who has taken over as assistant manager at Basconia, and was joined at his media presentation by director of women's football Xabi Arrieta.
"We know we're in a very competitive league that is growing every year," Aznar said.
"There's a lot of room for improvement but we are also aware of Lezama's potential. The signings the club has made are very positive. We want to compete and it will be very important for us that the fans support us and push us on."
As for his tactical style, Aznar reiterated that he wants to see "a brave, ambitious team that sweats for the shirt and represents what the fans want from us."
Arrieta explained that the new gaffer fitted the bill as the club sought a head coach who had experience "maximising performance without forgetting the development training side of football".
He added: "The candidate had to meet several points within the profile we were looking for. David's extensive knowledge in youth and academy football combined very well with his background leading high-performance teams."