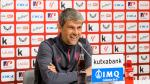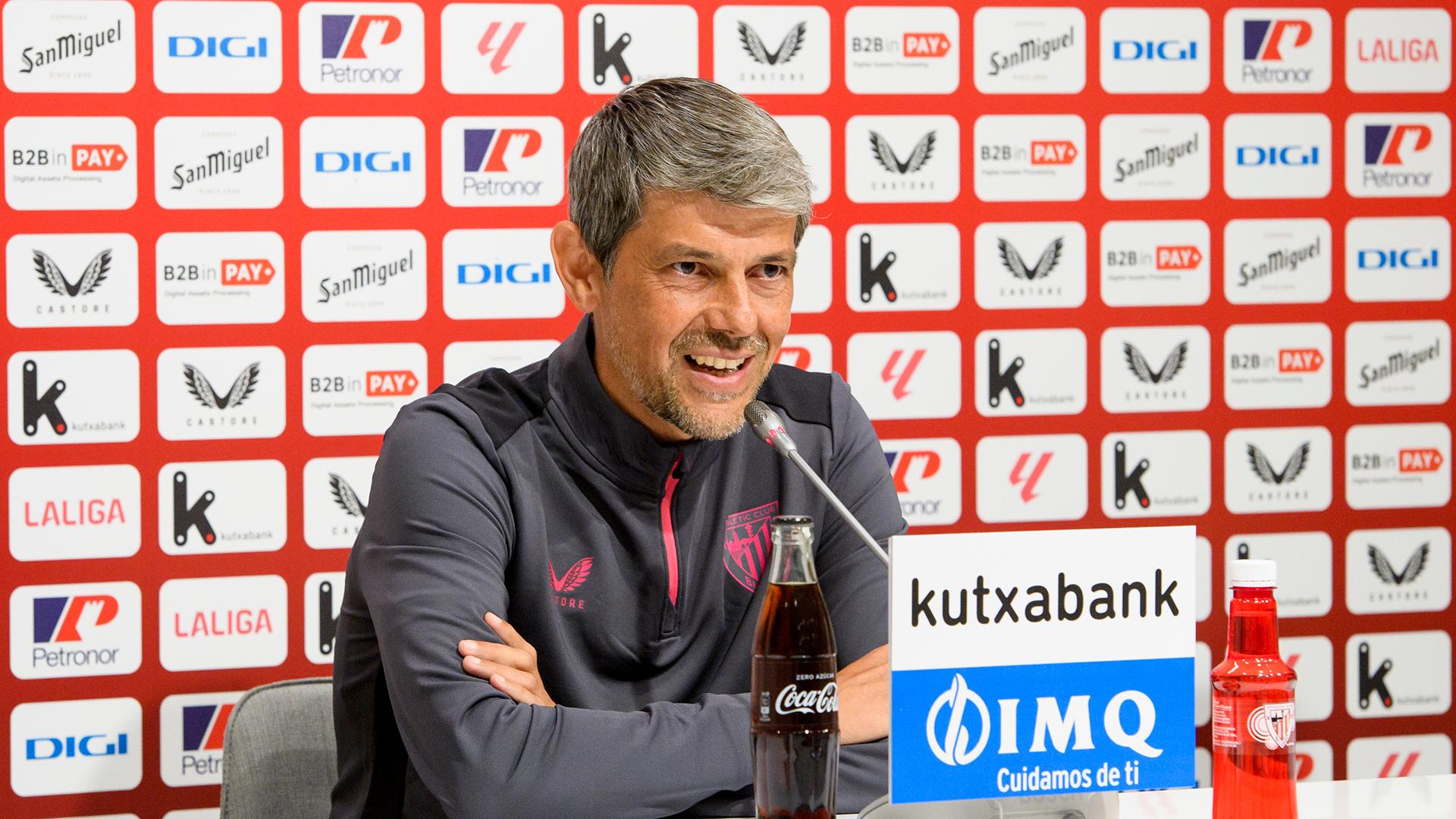 Athletic Club Women head coach David Aznar admitted he was optimistic ahead of the new campaign, which gets underway this Saturday morning with a tough away match against Atlético Madrid (12:00 CEST).
The Lionesses had a busy pre-season period playing a total of eight warm-up matches and Aznar feels his side are suitably prepared.
"We can't wait to get started and we're very hopeful after such a comprehensive pre-season. We're feeling good and the team has made a lot of progress," he said at his pre-match press conference in Lezama.
"It's a beautiful fixture, you're up against a team with ambitious targets, who are getting stronger and stronger every year.
"It will be difficult and intense, but we're looking forward to looking them in the eye, being brave and representing what this badge is all about. It's going to be demanding, but we'll have our chances to win."
The Madrid native said he was "happy with the squad" at his disposal, believing he has the right footballers to handle a lengthy campaign.
While the boss is certain Athletic will be "competitive", he reiterated that some of the younger players making top-flights debuts this season will need to time adjust to the level.
He said: "We have a very complete team with a lot of options, which is good for a long season with 30 matches.
"They're keen to improve and receptive to what we want to incorporate in order to create a style that identifies us.
"It's a new project with a lot of young players and we want to take it one game at a time. We'll see where the competition takes us, but we want to be a competitive team."