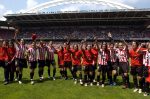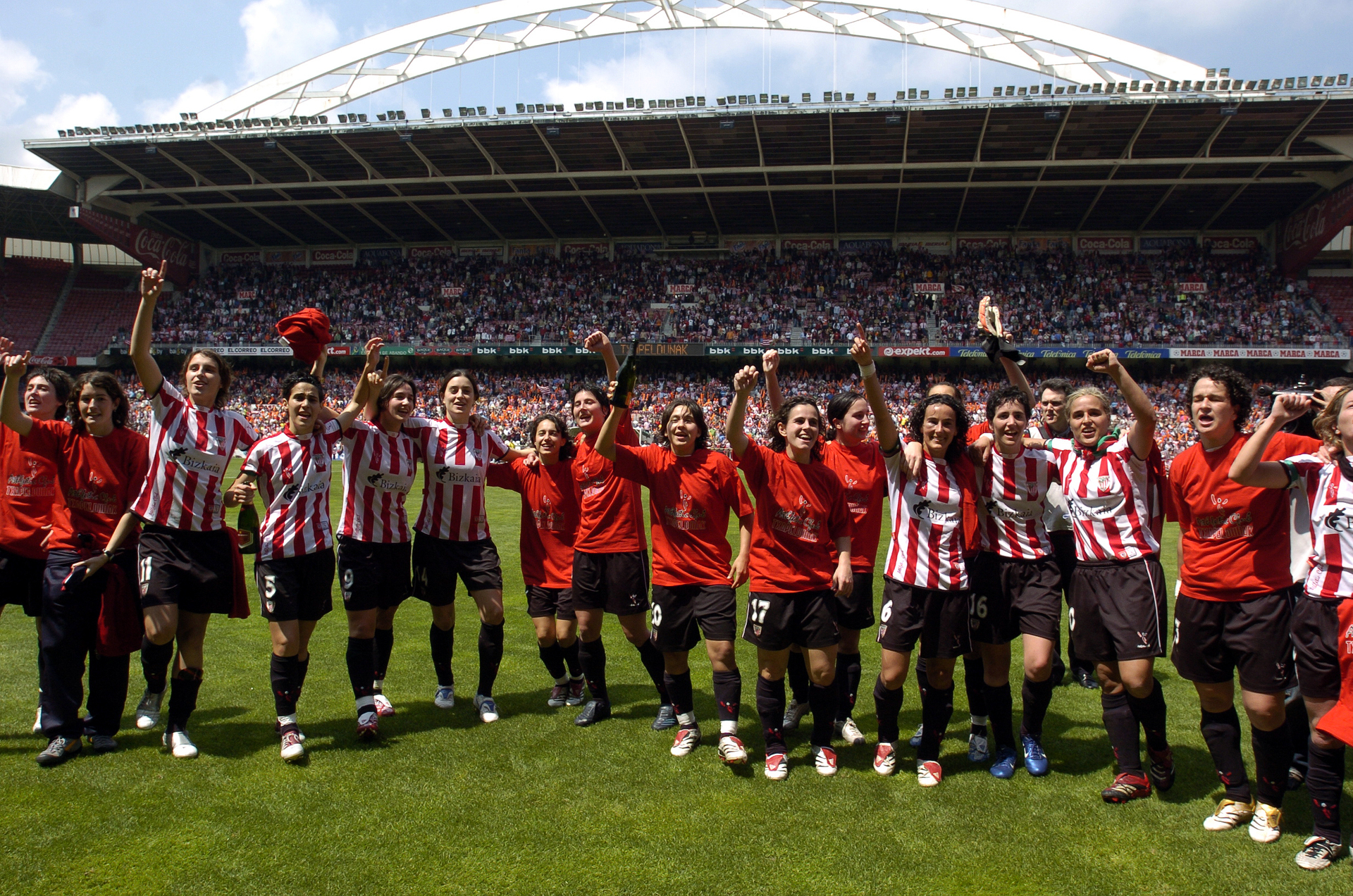 Since their appearance in women's football as Athletic Club, the lionesses have won three league titles. One after the other. The first one was that of 2002-2003, then that of 2003-2004 and the last one was that of 2004-2005. The first two were celebrated at San Mamés with thousands of fans supporting and enjoying the moment with the red-and-white players. The last one had been won at the Miniestadi in Barcelona. In the 2005-2006 season, the red-and-white team, which until then had always finished at the top of the classification, had to be satisfied with fifth place and 20 points behind RCD Espanyol, the team that was proclaimed champion. It was a difficult and turbulent year.
With Iñigo Juaristi back on the bench in Lezama, the 2006-2007 season came with renewed hopes and ambition to win a new title. The lionesses wanted to prove that winning the first three editions of the championship was not the result of chance. The league was a hand-to-hand battle between the current champion RCD Espanyol and Athletic Club. Levante also stuck at it. The red-and-white players began competing in September and did not concede a single defeat until March. It was precisely Levante who broke Juaristi's winning streak at the Municipal de Nazaret.
Decisive match in San Mamés
The last day arrived and, as in previous years, the Cathedral was to witness once again a decisive encounter. The lionesses and the 'pericas' arrived tied at 63 points to the final encounter. The emotion was at its peak on that morning of May 6, 2007. Athletic Club received Torrejón and RCD Espanyol received Rayo Vallecano. At San Mamés the match ended without goals, but the Catalans lost 3-5 at home and the lionesses got their fourth Super League. 25,000 fans enjoyed once again another success for Athletic Club. It would be nine years before they sang the "alirón" again in Bilbao.
+