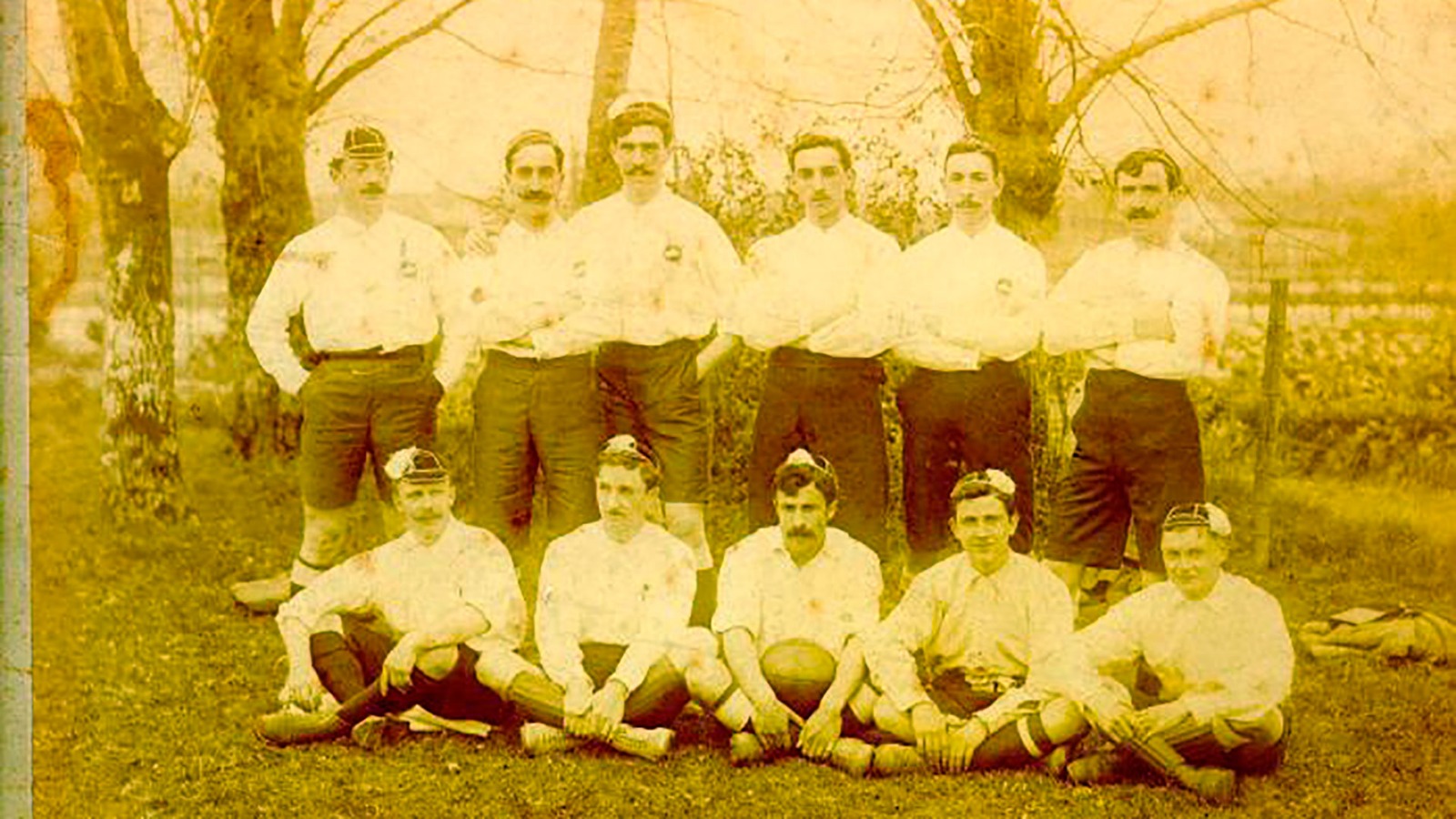 It was the month of May in 1902. Madrid F.C.'s president Juan Padrós thought it would be appropriate to include a football tournament in the royal programme that was being arranged on the occasion of the coronation of Alfonso XIII. A tournament in which all those teams who had been given legal recognition and who were of some importance in such an «extravagant sport» would take part.
The invitation, issued on April 18 by Madrid C.F., was addressed to Athletic Club's Vice President Enrique Goiri, who started working on how they will attend the Madrilenian tournament. After a bit of struggle, it was decided that the team of Bizkaya would be sent to Madrid to represent the teams in the city of Bilbao. The side, comprised by Athletic Club and Bilbao F.C. footballers, had already been created to play in big events and had just made their debut two months before.
A total of five clubs registered for the competition and represented those cities where the new sport had had a bigger weight so far: Madrid Football and New Football, both from Madrid, Barcelona and Español, from the City of Counts, and Bizkaya, the side sent from Bilbao.
The draw was made and the date for the first fixture was set, Bizkaya would face Español on May 13. Time: nine o'clock in the morning. Place: Campo de Polo, at the Hippodrome in Madrid. Ticket prices: between 10 and 25 peseta cents.
Bizkaya, wearing a white shirt and black shorts, selected seven Athletic Club players and four Bilbao F.C. ones -Arana L. (Bilbao F.C.), Larrañaga (Athletic Club), Arana A. (Athletic Club), Goiri E. (Athletic Club), Ugalde R. (Bilbao F.C.), Silva L. (Athletic Club), Sota (Athletic Club), Astorquia J. (Athletic Club), Dyer (Bilbao F.C), Cazeaux (Athletic Club), and Evans (Bilbao F.C)- for what would be later validated as the first official match in a competition.
Español was knocked out with a sound 5-1 thrashing in a match where the solid Basque side prevailed over the Catalan team's energetic game. That very morning, Barcelona knocked Madrid out by winning 3-1.
Twenty-four hours later, it was the turn to face the other team from Madrid. Bizkaya used the same formation as in the previous match with the exception of Ramón Silva, who replaced Enrique Goiri. Their opponents were no match for them and Bizkaya won by a massive margin, 8-1. English footballer Morris, a Barcelona player, refereed both matches.
On the day of the final
On the Feast Day of San Isidro, 15 May 1902, the first Campeonato de España's final was held. Playing for Barcelona, a combined team from Barcelona and Hispania and also the big favourite, were: Morris S., Famires, Meyer, Morris J., Wity, Valdes, Parsons, Gamper, Steimberg, Albeniz and Morris E.
Playing for Bizkaya: Luis Arana (Bilbao F.C), Careaga (Bilbao F.C.), Larrañaga (Athletic Club), Luis Silva (Athletic Club), Amado Arana (Athletic Club), Goiri (Athletic Club), Cazeaux (Athletic Club), Astorquia (Athletic Club), Dyer (Bilbao F.C), Ramón Silva (Athletic Club) and Evans (Bilbao F.C.).
Both football entities had contrasting styles. The Basque side played with simplicity and made practical and incisive plays, while the Catalan team put in a polished performance. The first half ended two-nil in favour of Bizkaya, with goals from Astorquia and Cazeaux.
In the second half, all the effort the team from Bilbao had made by playing three matches in three consecutive days seemed to start sapping their strength, allowing Barcelona -who had enjoyed a day off in between- to respond effectively. The Catalan side, under the skillful management of Steinberg, laid siege to their opponents' goal, managing to score thanks to Parsons with only fifteen minutes remaining. The excitement increased, but the side from Bilbao tightened up their defensive lines and kept the score in their favour until the end.
This is how we managed to lift the trophy -a cup designed by the famous Marabini, given to Padrós by Madrid City Council- and win the tournament that allowed Athletic to claim a precious first Copa title.
Writed by Asier Arrate, AC Museoa Director, on the occasion of the centenary of the Copa de la Coronación in 1902.