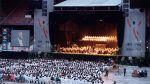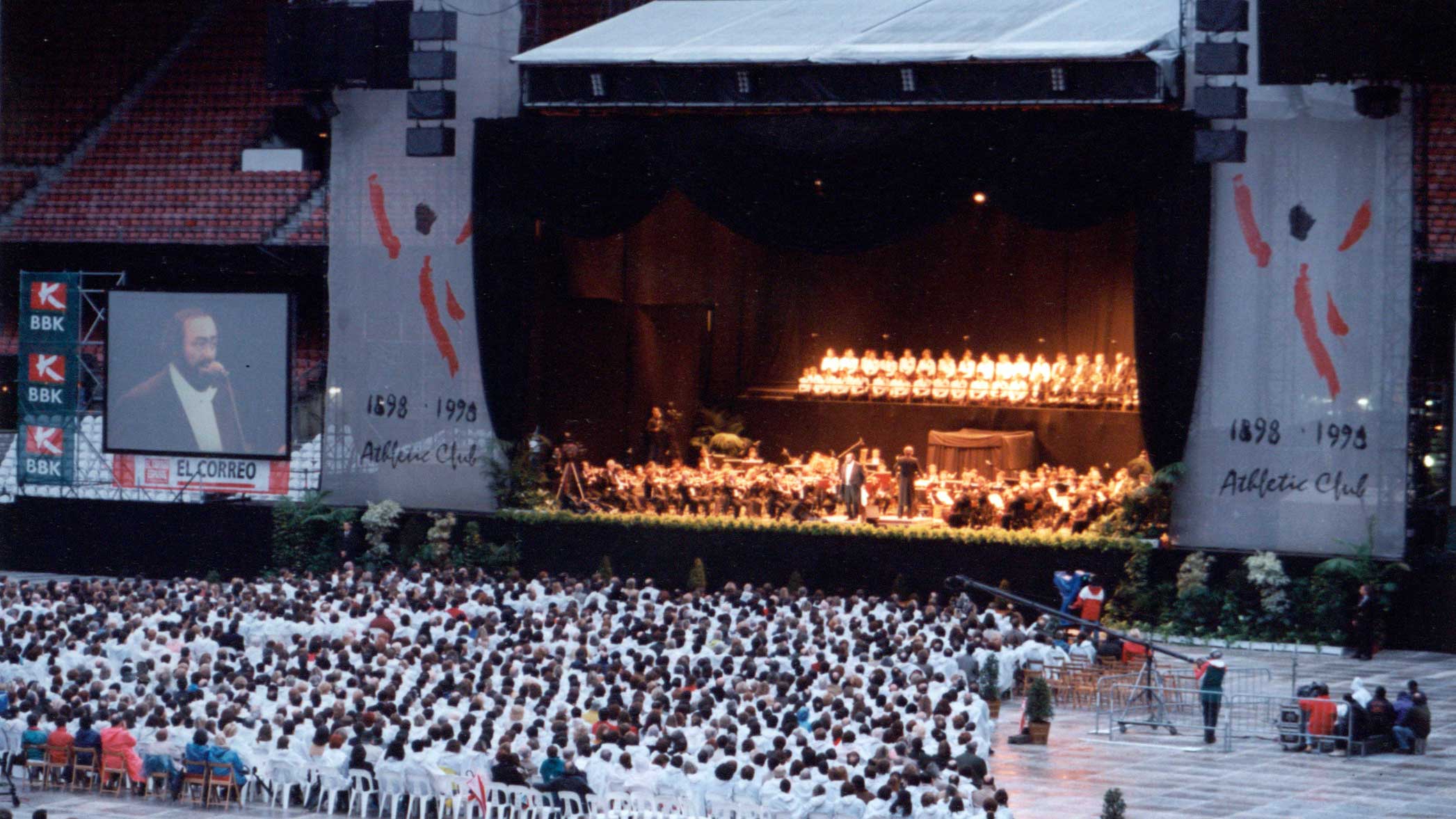 On 30 May, 2017, San Mames opened its doors and welcomed the Guns N'Roses band which became the first concert held in the new stadium. On that Tuesday nearly 40,000 people enjoyed the music of Axl Rose, Slash and company. But Guns N'Roses is not the only group that has played at San Mames, because The Cathedral has hosted several music events.
In 1978, June 17, the concert 'Bai Euskarari' was held, with the presence of Mikel Laboa, Oskorri or Xabier Lete among others. It was the final event of the 'Bai Euskarari' campaign organised by Euskaltzaindia and a record with the same name was recorded during the concert that took place at San Mames.
It would take 20 years before another concert was held at San Mames. In 1998, April 25, along with Athletic's anniversary events, Luciano Pavarotti performed in front of 21,000 people devoted to his music.
Over the years, other great bands performed chosen San Mames as venue, the Rolling Stones in June 2003, Bruce Springsteen in July 2009, AC/DC in June 2010 or the Colombian singer Shakira just one year later. The last music event held at The Cathedral was the concerts organized for the MTV EMA (European Music Awards) in November 2018. That day 35,000 people enjoyed the music of Berri Txarrak, Crystal Fighters and Muse.