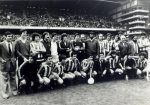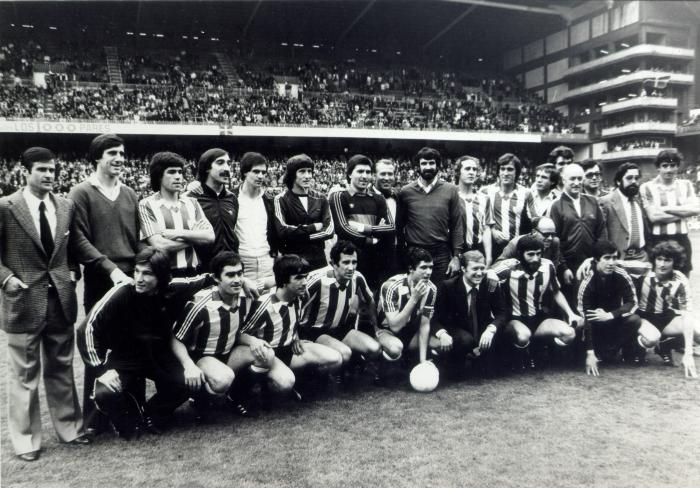 40 years ago today, one of the greatest legends in Athletic Club's history, José Ángel Iribar, retired at the age of 37 at the end of the 1979/80 season. 'Txopo' had played his last official match in December 1979 but his homage was paid on 31 May 1980 at San Mamés in a friendly match against Real Sociedad
The fixture was held on a Sunday evening at La Catedral (at 6.00 pm), and all the money collected that day was used to fund a Basque, Spanish and French dictionary of sporting terminology, as Iribar had so requested. He decided not to put on his shorts and play, but La Catedral bid him a fitting farewell.
This is how 'Txopo' put an end to his brilliant career. A couple of days ago we recalled another important event, the origin of the well-known chant "Iribar, Iribar, Iribar es cojonudo, como Iribar no hay ninguno" (translated as 'Iribar is terrific, there is no one like him') on 29 May 1966. In the Copa final that year, where Athletic fell 2-0 to Real Zaragoza with their 'Magnificent Five', the spectators rewarded Iribar for his fine performance by singing a chant while he was being chaired off the field at Santiago Bernabéu. A chant that has made history and an event that had a huge impact in Iribar's life, as he confessed later on.