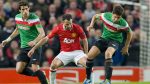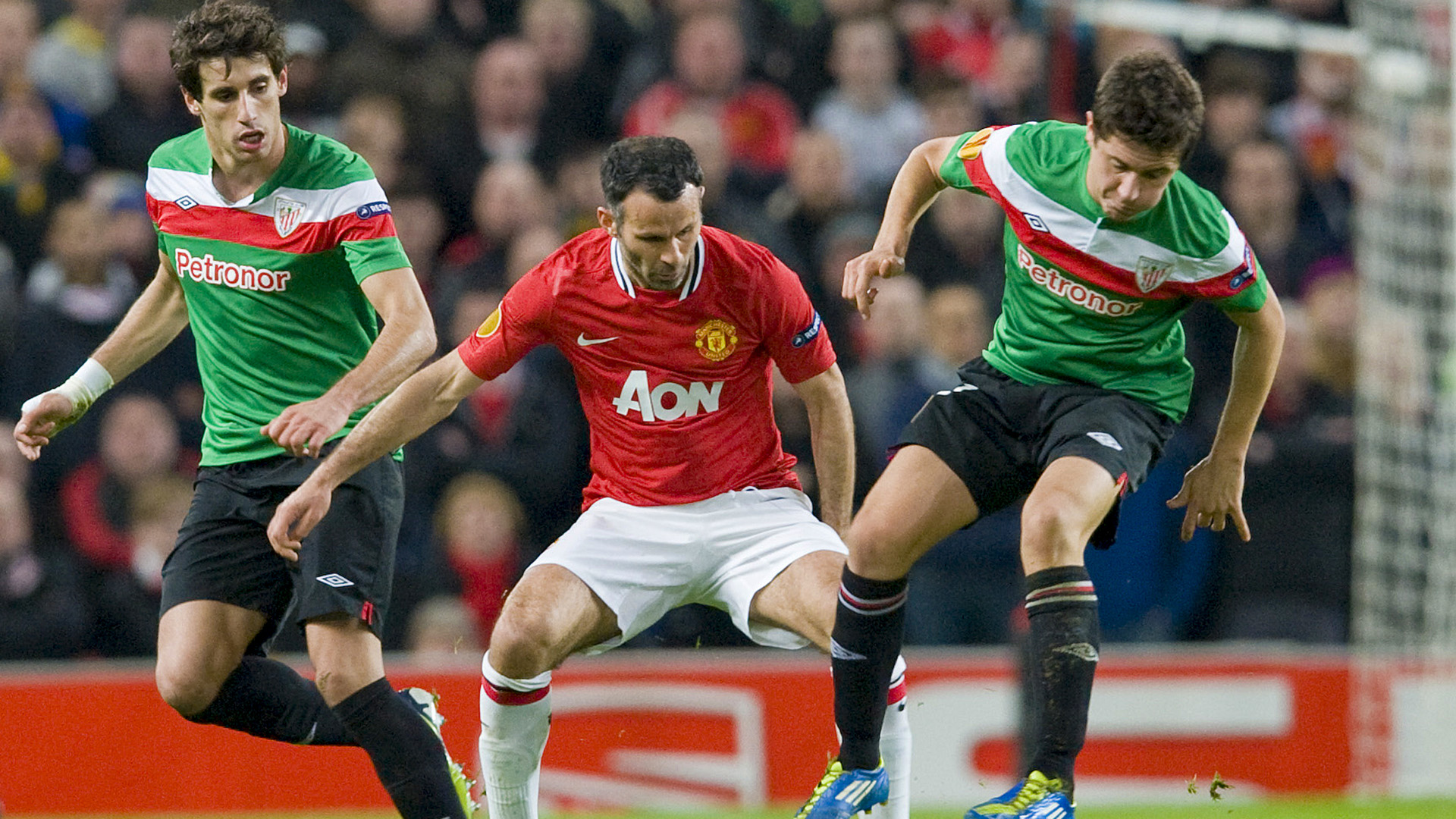 Ryan Giggs was a club player par excellence. Few legends of the game have demonstrated better respect for the values of football than Manchester United's One-Club Man. Even the iconic Bobby Charlton didn't stay with the Red Devils as long as this Welsh prince did. From 1991 until 2014, Ryan Giggs made a total of 963 appearances, whilst scoring 168 goals for Manchester United during his 24-year-long playing career. On top of that, he turned out 64 times for Wales and four times for Great Britain, meaning he played a staggering 1,031 matches as a professional footballer.
He started off as a left-winger but by time his final season at Old Trafford came about, he had transformed himself into a creative central midfielder. Curiously, Giggs never saw a red card in a Manchester Utd top and managed to score in every single Premier League season from 1992/93-2012/13.
The man who brought Giggs to Manchester United, Sir Alex Ferguson, another one of the English club's legends, described Giggs as "the greatest talent I have worked with in a 25-year career".
Ryan Joseph Giggs (He was born Ryan Wilson, but took on his mother's surname in 1991) was born on November 29, 1973, in Canton, near Cardiff, and lived there until his family moved to the city of Salford (a part of Greater Manchester) when he was six. His father, a rugby league player, had signed with local side, Swinton Lions.
As a youngster, Giggs had trials at Manchester City and ended up joining the Sky Blue's academy. At the same time, he continued his development with his Sunday-League team, Salford City Boys, with whom he would often train in the shirt of his favoured side, Manchester United.
Ferguson went to watch a young Giggs play after being persuaded to do so by a club security guard and newspaper salesman named Harold Wood, who had seen Giggs perform many times. The day Giggs turned 14, his football career changed completely. Alex Ferguson went to Giggs's family home and persuaded his family to let the youngster join Man Utd, he had stolen a diamond in the rough from the Maine Road side.
At that age, Giggs captained the England school team at Wembley, but soon after when he had to choose a national team, he opted for Wales.
He made his debut for Man Utd on March 2, 1991, at the age of 17, in a 2-0 loss against Everton, coming on as a replacement for the injured Dennis Irwin. On April 22, 2014, whilst still playing football, he became Manchester United's caretaker manager after the dismissal of David Moyes. Fourteen days later, on May 6 of the same year, he made his final appearance as a professional footballer against Hull City. He then hung up his boots in order to concentrate on coaching.
Two times at The Cathedral
In the midst of that long and prolific career, Giggs has been to San Mamés twice. The first time on May 21, 1996, when Wales played a Basque Country national side captained by Julen Guerrero. The friendly match ended in a 1-0 win to the Welsh thanks to a Giggs goal in the 76th minute.
On the second visit, he came with Manchester United. This time he tasted defeat as Athletic Club beat Man Utd 2-1 in the famous last-16 tie of the 2012 Europa League. Giggs was substituted after 68 minutes, being replaced by Danny Welback, when he came off Giggs was surprised as the San Mamés crowd rose to give him a standing ovation in acknowledgement of his performance and service to his club. Giggs's shirt with the no.11 on the back, which he we wore during the fixture, is considered to be one of the crown jewels of the donations made to Athletic Club's museum by our rivals during that season's historic Europa League campaign.
During his career at Old Trafford, Giggsy won two Champions Leagues, thirteen Premier League titles, four FA Cups, one Club World Cup and one Intercontinental Cup, amongst the 36 other trophies he garnered throughout that time, making him the most successful player in English history and the third most successful player in the history of world football in terms of trophies won. Not coincidentally, Queen Elizabeth II honoured him with the Order of the British Empire award in 2007 in recognition of his achievements.
Records and anecdotes

His achievements have been marked by records and anecdotes of all kinds. In a worldwide survey conducted by United's official magazine and website in 2011, he was voted as the best player in the club's history. And according to a vote amongst members, one of his goals is the most beautiful ever seen in the Theatre of Dreams. It was the goal he scored against Arsenal in the 1999 FA Cup semi-final replay. At the end of the match the Welshman said, "I am going to keep playing with these boots for a while, even though a goal like this only comes once in a life."
That 1998/99 season was magical for Giggs and his team. They were able to overcome a 1-0 deficit against Bayern Munich in the 1999 Champions League final, going on to win 2-1 thanks to two last-minute goals from striker Teddy Sheringham and current Manchester United head coach Ole Gunnar Solskjaer. In addition to that, Manchester Utd completed the treble that season by also winning the FA Cup and the Premier League title. They also went on to win the Intercontinental Cup.
The goal he scored against Southampton in 1995 after just 15 seconds could also have been a United record, if not for the fact that another iconic Red Devil scored in 12 seconds against Burnley nine years earlier. It was also Bryan Robson who scored the former fastest goal in World Cup history at San Mamés in England vs France at the 1982 World Cup.
With more than 30 individual awards, Giggs holds the record for the most assists in Premier League history with a total of 271. A figure which helps us to understand why the speedy left-footer is considered to be one of the best, if not the best, left-winger of all time.
And finally, amongst all his curiosities, Giggsy is possibly the only player to have been kissed by a fan before taking a corner (it happened during a Wales match against Ireland in 1994). These are just some of Ryan Giggs's sporting highlights which make the current Wales national team coach one of the world's leading examples when it comes to remaining loyal to the same colours from start to finish. We present to you, this year's One-Club Man, Ryan Giggs.
+