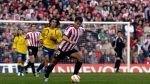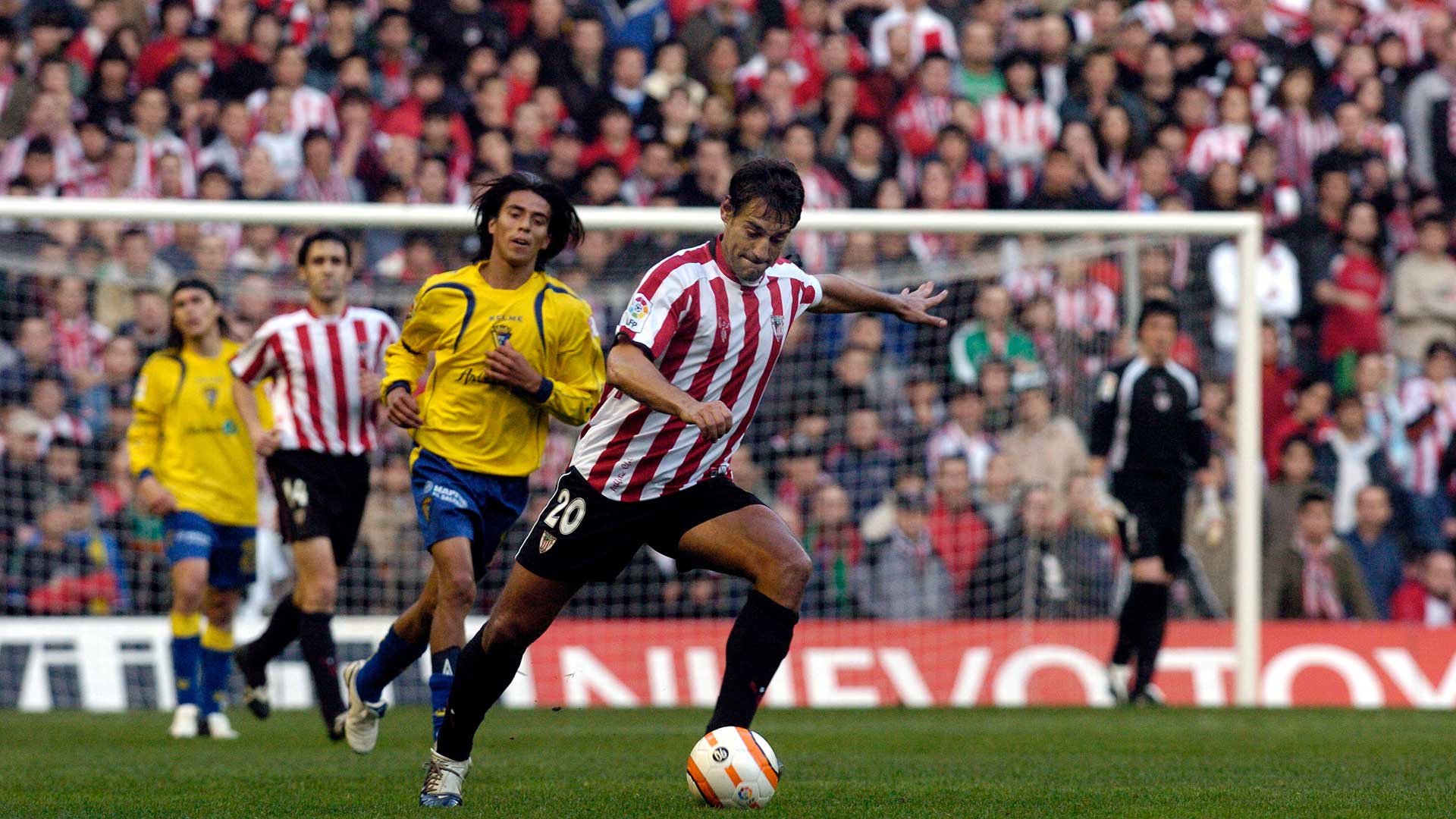 San Mamés. March 12, 2006. Five o'clock in the evening. LaLiga Matchday 27. The last LaLiga fixture played between Athletic Club and Cádiz CF at San Mamés.
At that point, the lions were in the relegation zone with 23 points, while Cádiz hovered above it on 25 points. Suffice to say, this 93-minute match had everything, including the most nervewracking of injury times.
It didn't take long until Athletic had their backs against the wall. In the 17th minute centre-back Fernando Amorebieta received a second yellow, leaving Athletic with 10 men. Despite being outnumbered, Athletic looked to win by all means. It was an end-to-end game in which both sides had their chances. The match seemed to be heading towards a 0-0 draw, a result both teams would have taken given the circumstances, until the 92nd minute.
It was an extraordinary moment. Attacking-midfielder Julen Guerrero, who had just come off the bench, scored a goal direct from a corner-kick, but Cádiz defender Varela hit the ball with his arm on the line, for which he received a red card. However, the lions were furious as the referee gave a penalty instead of a goal.
The drama did not stop there either. Right-back Ander Iraola converted the penalty, but the referee ordered it to be retaken, as players from both teams were encroaching the area. Fortunately, central-midfielder Tiko did not fail when he stepped up to take the second spot-kick. Immediately after, the referee blew for full-time and San Mamés erupted in joy. It was a vital victory for Athletic.