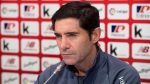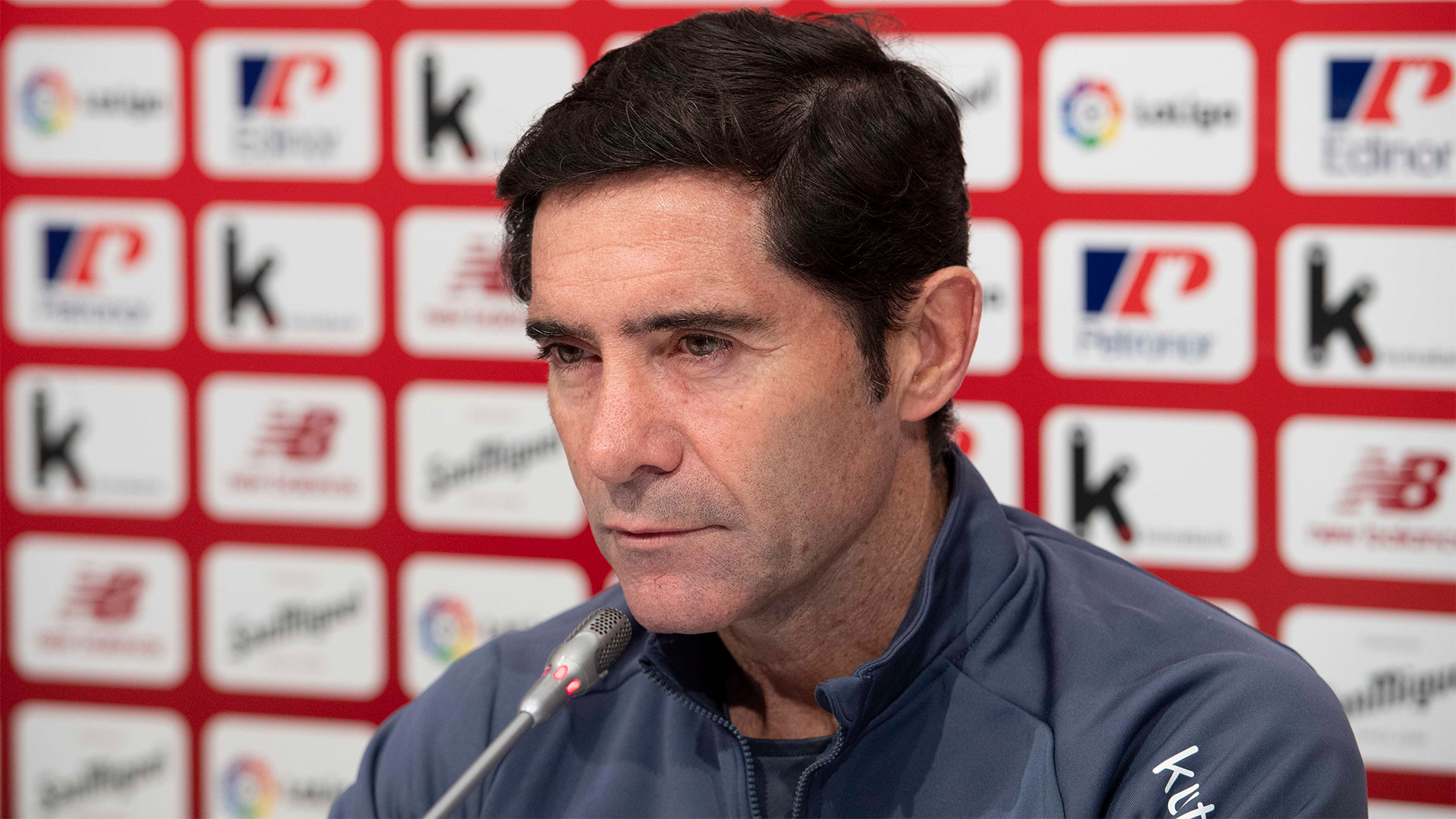 Athletic Club Marcelino García Toral said that the Lions' recent results do not truly match the side's performances on the pitch or their potential.
Athletic have drawn four and lost one of their last five matches in LaLiga Santander. And at the moment they have the best defensive record in the league with only 10 goals conceded from 14 fixtures.
"We're competitive and difficult to beat," Marcelino said at his pre-match press conference ahead of Wednesday night's match against Real Madrid at the Santiago Bernabeu (21:00 CET).
"What's more, we're solid in defence. We've only lost two games, although perhaps the ones we least expected to and in that setting never thought we would have.
"We have clear fundamentals that we're not going to change and we're going to keep emphasising those concepts. We are better, in my opinion, than the results show. We will compete, we will go to Madrid try to win."
Real Madrid are unbeaten in their last six league matches and currently lead the LaLiga Santander table and Marcelino is fully aware of how difficult it will be for Athletic to get a result.
He said: "Real Madrid are in great form and will demand a lot of us defensively. We have to be prepared to suffer and buckle down in order to deal with them. They have two attacking players, with 20 goals between them, who are decisive in this league. All the teams at the top now have shown their effectiveness and it's obvious Real Madrid are one of the clear favourites to win the title."
Nico Williams, Unai Vencedor, Oihan Sancet and Oier Zarraga, four of the senior squad's youngest players, were heavily involved in Friday night's 2-2 draw with Granada. The manager praised their recent progress while also calling for patience.
"They had a great match, it was an enormous effort," he added. "I would ask for patience so they can properly establish themselves as footballers with everything that entails.
"They have a lot of ability and mentally they understand what's required, but we can't let pressure become detrimental to their development."