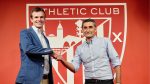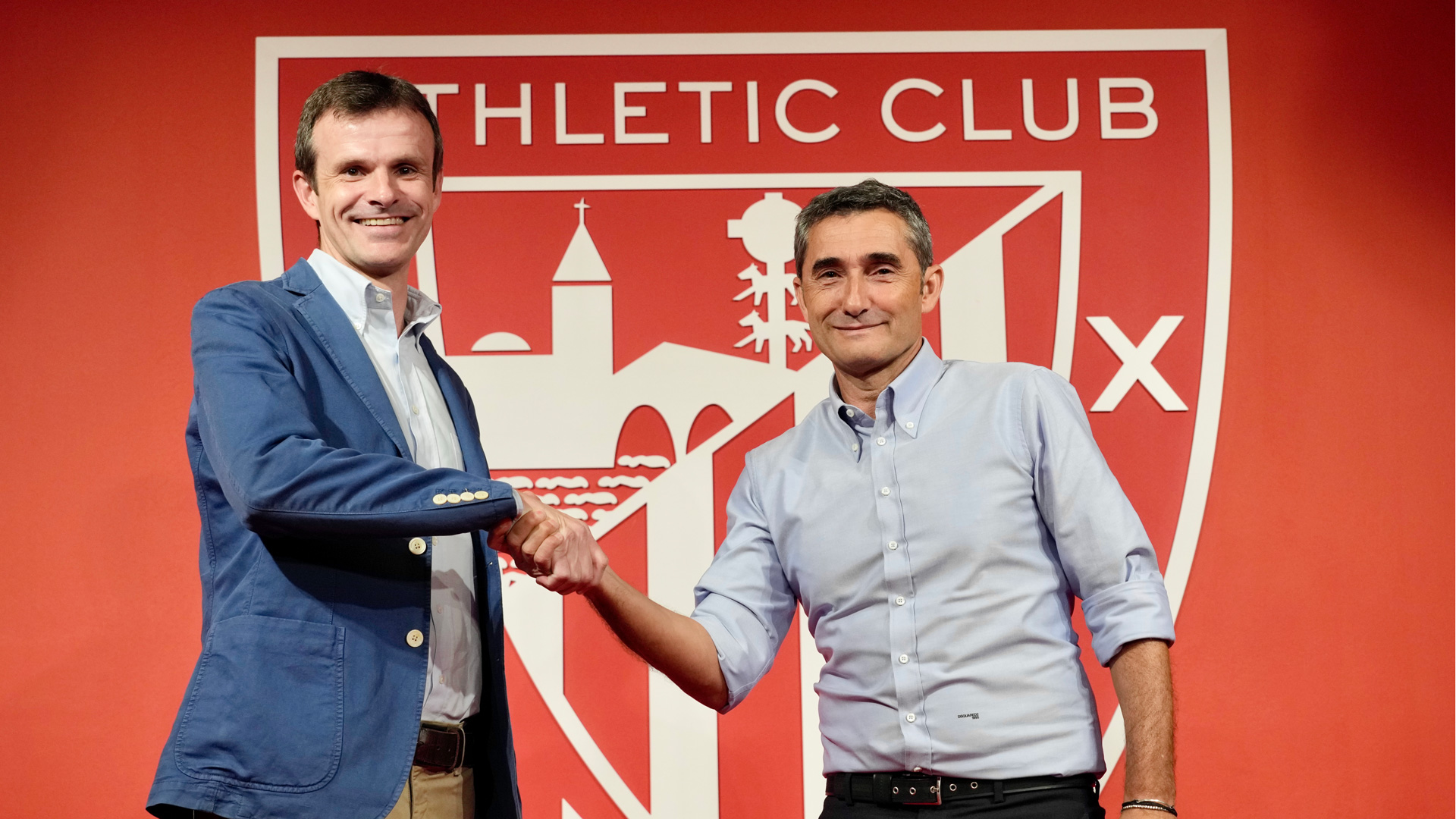 New Athletic Club head coach Ernesto Valverde admitted he was delighted to be back at the Club for a third spell, saying he is looking forward to the challenge ahead.
The experienced coach, who has led Athletic on more occasions than any other coach in our history, was officially presented as the Lions' new manager in a press conference at San Mamés.
Ernesto was joined by club president Jon Uriarte, who took over the position on Thursday afternoon not long before the presentation at The Cathedral.
"It's always an honour to coach Athletic," said Valverde, whose contract is set to run until June 30, 2023.
"This club means a lot to me. And I know what it means not just to Bilbao, but to a lot of other places around the world too.
"I made the decision to return because I believe this is a challenge which is exciting and demanding enough to make it worth a go."
Valverde will oversee his first training session at Lezama next week and said he would be looking to build a side "fans could be proud of".
He said: "The main objective is that the fans feel proud and can identify with the team. We've got a good team to work with and that's we're going to set about doing.
"Now there's a long way to go until the start of the season and make sure everything is up to scratch."
+
Galleries
Other galleries
Videos
Audios
Attached
Technical sheets
Links