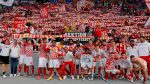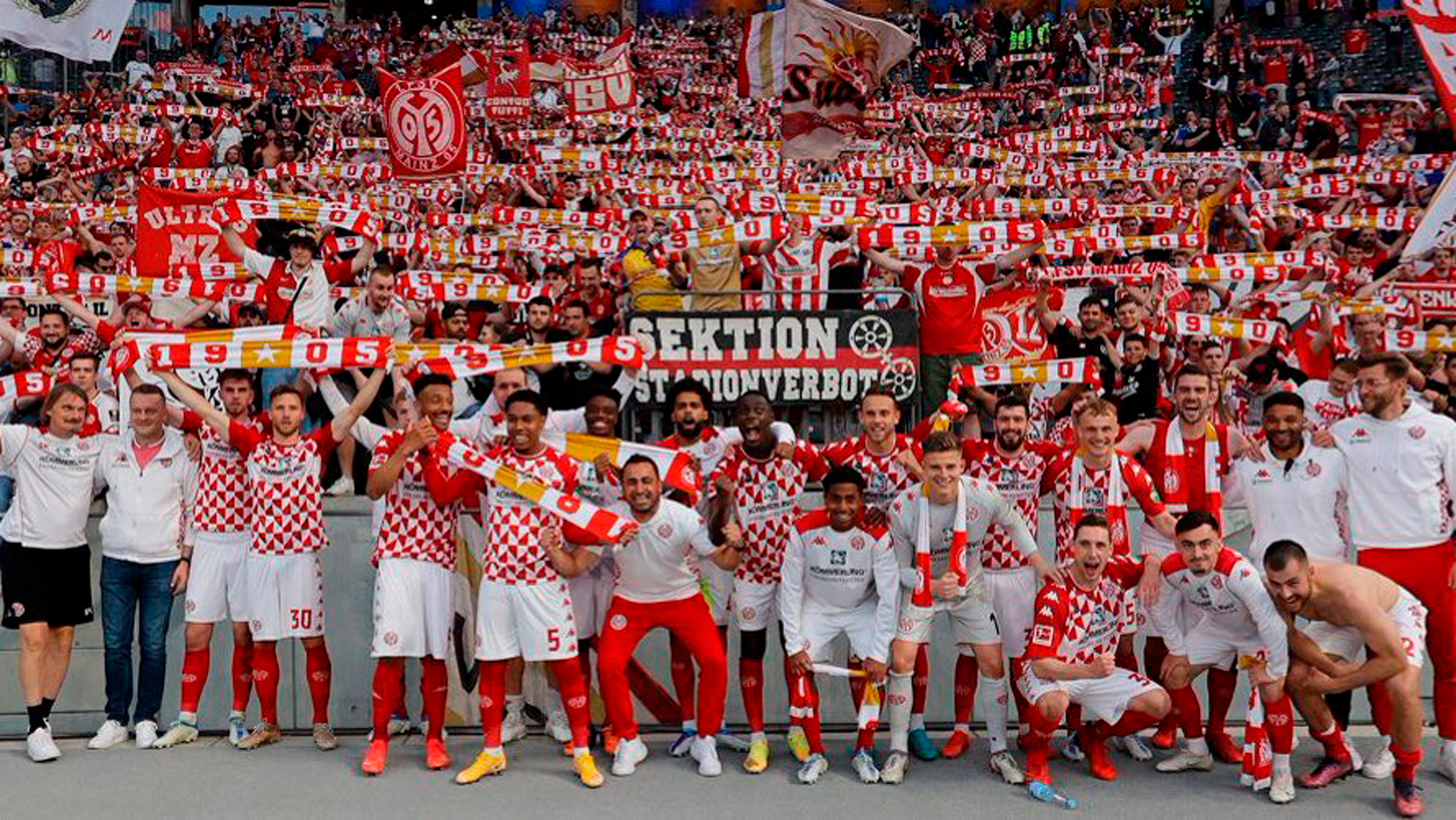 Athletic Club will round off their training camp in Germany by taking on 1. FSV Mainz 05 on July 23. The match kicks off at 17:00 CEST at the host side's Mewa Arena.
Here are some facts to help you get to know our opponents better:
Founded in 1905 as Mainzer Fussballclub Hassia 1905, the German club's greatest successes on the pitch have come recently. They have consolidated their place in the top flight since getting promoted in 2009/10 and have competed in the UEFA Cup/Europa League on four occasions this century (2005/05, 2011/12, 2014/15 and 2016/17).
The club's nickname is Die Nullfünfer (The 05ers), a reference to the team's founding year.
Mainz's youth academy is one of the most celebrated in Germany. The club maintains a philosophy based on social commitment at all levels of the club, characterised by close collaboration between employees, members and supporters. Furthermore, thanks to numerous social activities and a charitable foundation, the club has strong links with the community and has remained true to its philosophy despite the changing times.
Tactically, the 05ers strongly identify with a relentless pressing game. This style was introduced to the club by coach Wolfgang Frank in the 90s, one of the first German managers to abandon a back three in favour of four. It was then refined and furthered by the likes of Jürgen Klopp and Thomas Tuchel. This style of play is now a non-negotiable for any Mainz fan.
Mainz 05 see sport as a unifying element between nationalities, cultures, religions and social classes. Moreover, they believe it is the club's responsibility to take a central role in social and environmental matters.
The city of Mainz lies in the west of Germany, close to Frankfurt. Since Mainz 05 returned to professional football in 1990, the level support of in their home city has grown every year. One of the club's main principles is to maintain its essence despite the professionalisation and commercialisation of football. Mainz fans are known for their unconditional support, tolerance, respect and sportsmanship.
The 05ers are currently managed by Danish coach Bo Svensson, who took over in January 2021. The former footballer even played for Mainz from 2007 and 2014.
Last season they finished eighth in the Bundesliga with 46 points, six points short of Conference League qualification. Their top scorer was academy product Jonathan Burkardt, the local-born player scored 11 goals in the 34 top-flight appearances.
FSV Mainz 05 have had a number of international players throughout their history, including: André Schürrle, Shinji Okazaki, Lewis Holtby and Loris Karius.
Since 2011, Mainz have played their home games at the 33,300-seater Mewa Arena. From 1928 until then, they used the Bruchwegstadion, which at its peak held around 20,300 spectators.
The 05ers trajectory took an upward turn thanks to a couple of well-known coaches: Jürgen Klopp and Thomas Tuchel. When Klopp took over Mainz were stranded in the 2. Bundesliga, but they soon went from mid-table hopefuls to promotion contenders. They finally achieved promotion in the 2003/04 season, Klopp's third season in charge. Mainz then spent three seasons in the top flight, but were relegated at the end of the 2006/07 season. They regained their place in the top-flight only two years later and have stayed there ever since. Tuchel joined in the summer of 2009. He led the side to ninth in his first season and a club-record fifth in 2010/11, earning a place in the Europa League.
The only previous meeting between Mainz and Athletic came in the 2018/19 pre-season, with the two sides playing out a goalless draw at Mewa Arena.