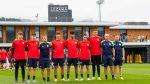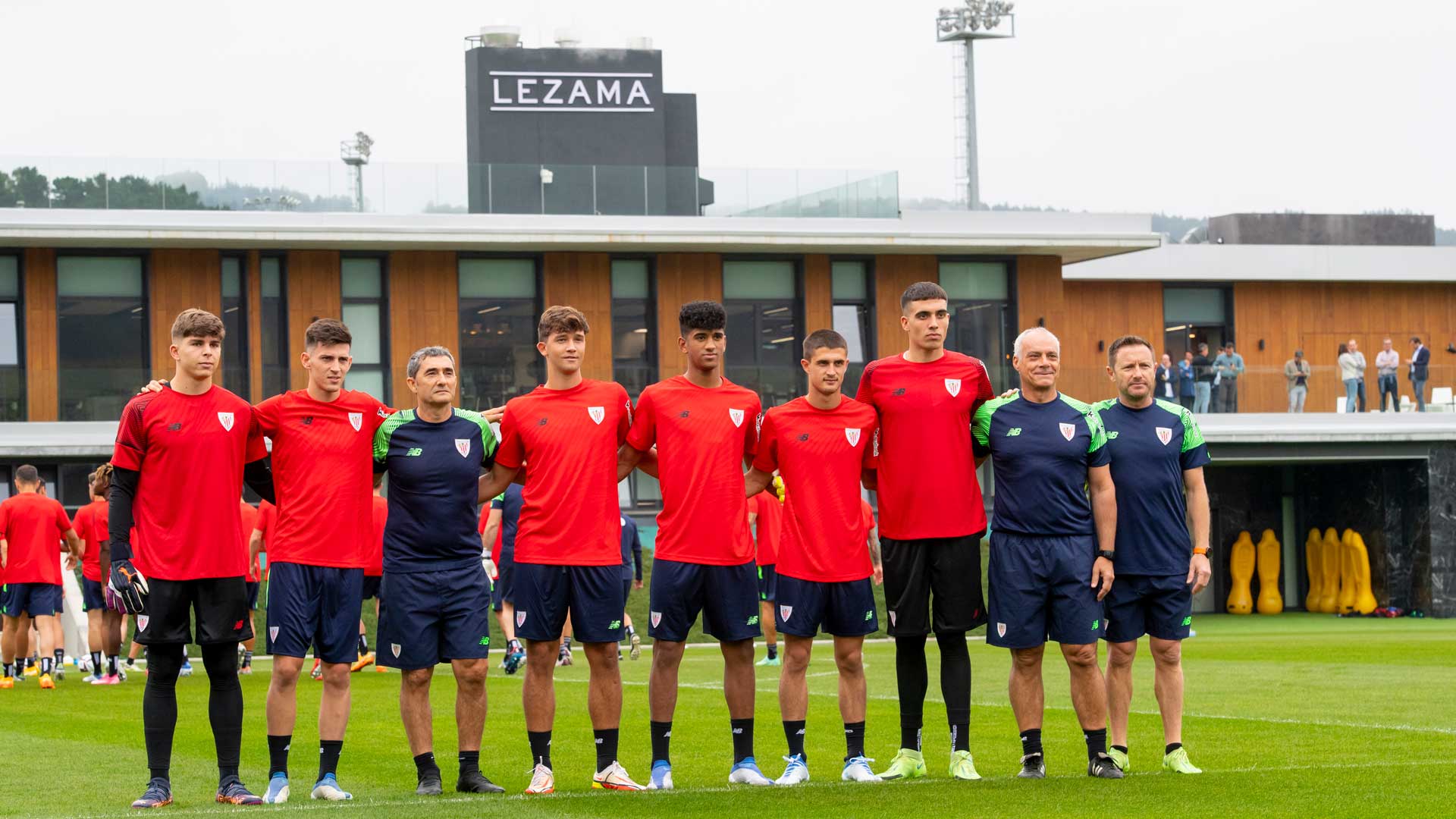 Athletic Club preparations for the new season continue and Ernesto Valverde is bringing in midfielder Beñat Gerenabarrena and forwards Malcom Adu Ares and Luis Bilbao, three footballers who were with Bilbao Athletic and CD Basconia last season. All three played leading roles as Bilbao Athletic staved off relegation thanks to a great run under former coach Patxi Salinas in the second half of the campaign.
In addition to them, central defender Aitor Paredes and midfielder Beñat Prados, who trained under Marcelino last summer, and three goalkeepers, Ander Iru, Alex Padilla and Ibon Ispizua, who spent last season on loan at Gernika, will also take part in the beginning of the training camp. The absence of Unai Simón and Julen Agirrezabala due to their commitments with the national teams has made this necessary. Iñigo Martínez and Unai Vencedor have also a few more days off for the same reason.
Also new to pre-season is left-back Imanol García de Albéniz, who spent last season on loan at CD Mirandés, with whom he made no less than 34 appearances in LaLiga Smartbank.
BEÑAT GERENABARRENA
Beñat Gerenabarrena, 19, was a key player in the midfield for CD Basconia and then for Bilbao Athletic last season. He scored five goals in 18 matches at Basconia, while he made 15 appearances for Bilbao Athletic, becoming indispensable member of the squad in the second half of the season. Since joining Lezama at Under-12 level, Beñat has shown constant progression while rising through the different age groups.
MALCOM ADU ARES
Malcom Adu Ares, 20, performed at a spectacular level in his first season at Lezama after arriving from Tercera Division side Santutxu FC last summer. After excelling in the first part of the campaign at CD Basconia he was called up to Bilbao Athletic, where his six goals in 18 games played proved vital. His speed, dribbling ability and powerful shot make him a great attacking threat.
LUIS BILBAO
Luis Bilbao, 19, will be celebrating his 10th season at Lezama, where he has grown as a footballer and as a person since joining the Under-10s. He is a speedy winger with a nose for goal, and like Gerenabarrena and Malcom, he stepped up a gear last season to contribute to Bilbao Athletic's survival, scoring an important goal in the match against Racing Santander at Lezama that ultimately helped seal the side's place in the Primera RFEF. The season before, Luis scored 11 goals for the Under-18s.