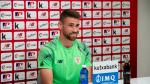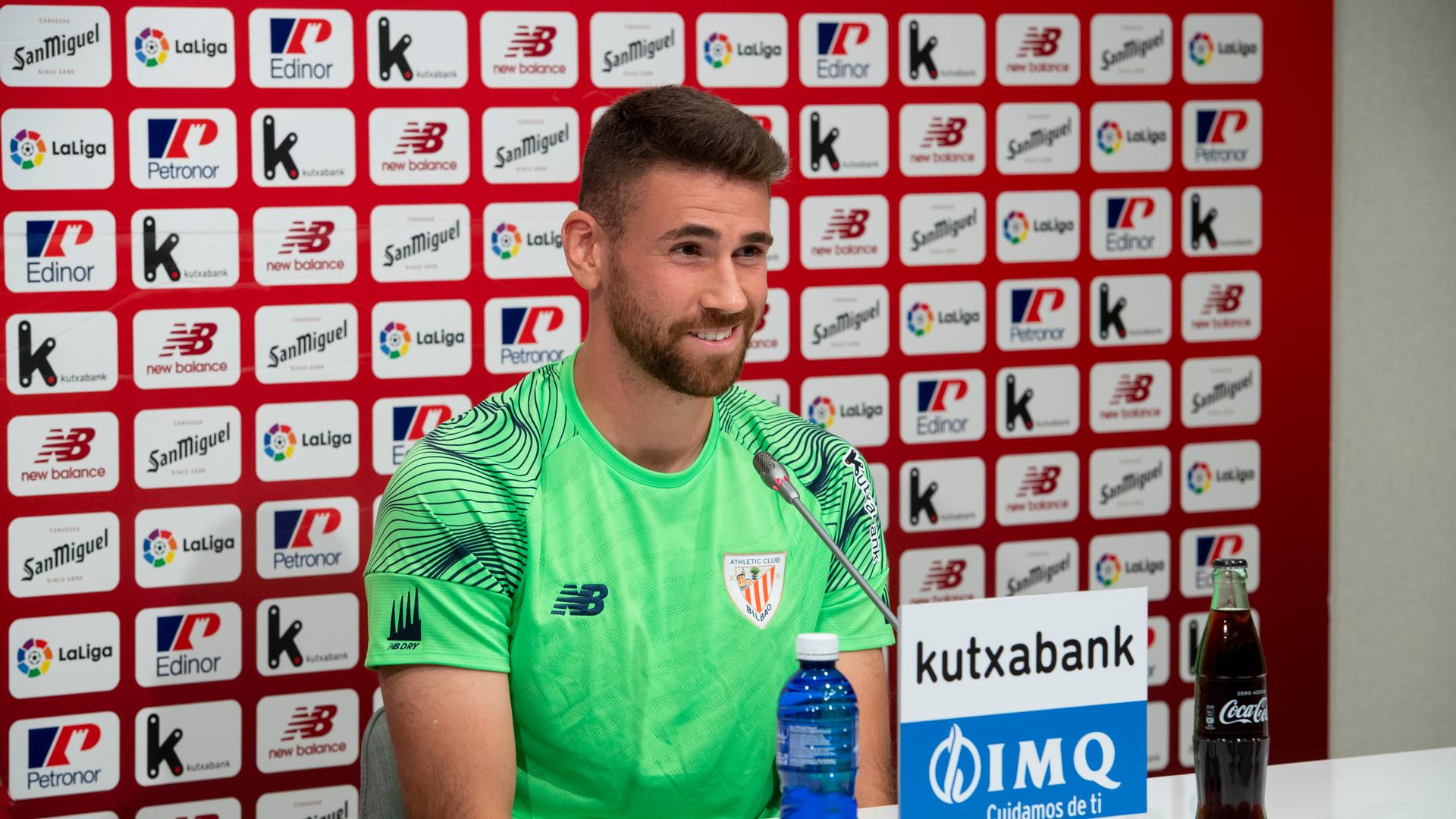 Athletic Club goalkeeper Unai Simón admitted he is enjoying the buzz generated by the Lions' good form, but urged caution ahead of what is "a long season".
Los Rojiblancos are third in LaLiga Santander after winning six of their first seven matches and netting 16 goals in the process.
"We've had a good start and we hope it stays that way. Right now we're in the Champions League places, a consequence of how well we've played recently," Unai said.
"It's natural that people are excited. We're third and we're playing well. Even in the games we didn't win, we still did well. But we have to be cautious because there's a way to go and it's a long season. That said this team is always going to compete."
Simón has only conceded four goals so far in LaLiga 2022/23 while keeping four clean sheets. The no.1 praised the defensive efforts ahead of him, saying he "does not look at the statistics or attach any importance to them".
He continued: "In other years we've also had clean sheets and conceded few goals, but this year we have more possession and give away less chances because we press high up the pitch. We recover a lot of balls in the opposition's half and we don't allow them to get into our box.
"Last year we defended in our own half more and counter attacked from there, whereas now we do it in the opposition's half. That's the risk we take."
The keeper went on to emphasise how tough October will be, starting with Sevilla. A team he believes are better than their current form suggests.
"It's never easy against Sevilla and even less so down there. They have a very competitive squad, a very competitive coach and Champions League class players," Simón added.
"Right now they're going through a bad moment, but they're not going to be down there for long and you never know when they're going to pick themselves up. We have to be prepared and know that they are a very difficult team to beat.
"We now have a very complicated month ahead of us, one which we'll set us up for the rest of the season. I think it will be a good test for us to show that we want to be towards the top of the table."