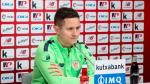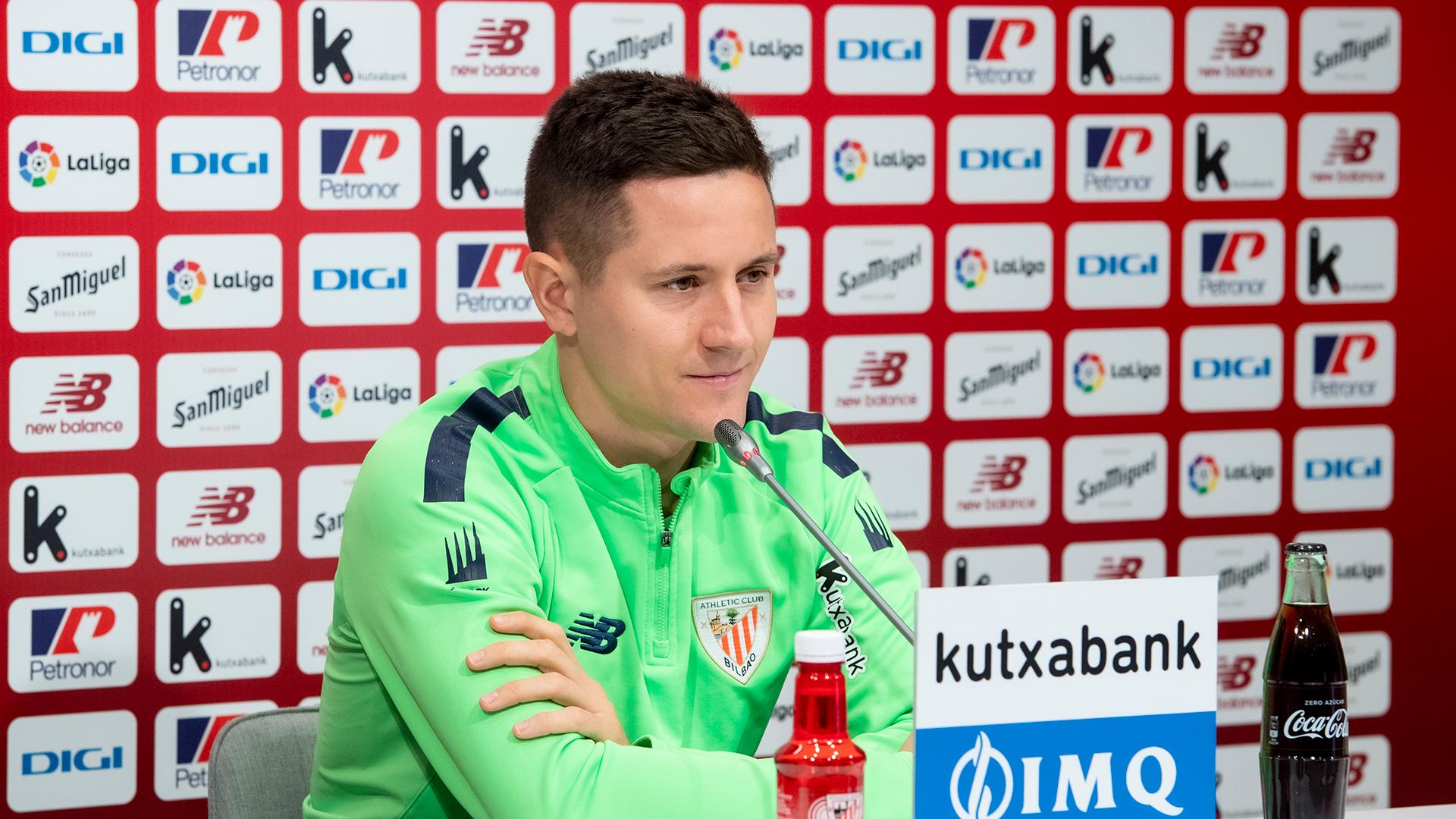 Ander Herrera said it would be "a dream" to play for Athletic Club in European football next season, stressing that the first-team squad will do everything possible to make it a reality.
After 14 matches, Los Leones currently sit in fourth place in LaLiga Santander with 24 points, equal with Atlético Madrid and Real Betis. The competition restarts for Athletic on December 29 with a visit to the latter's Estadio Benito Villamarin.
"The prospect of representing Athletic in Europe is very exciting for us," Herrera said at a press conference on Wednesday afternoon. "It's a dream and we're going to fight for it.
"As a group, the assessment is very good: we're in a great position in the league, we've made it through the first round of the Copa and are playing in the next round close to Bilbao. On a personal level, I've contributed at times, but not as regularly as I would have liked.
"I've taken the break as a period in which to take individual steps forward. I'm working hard to contribute more and, above all, help the team keep our current positions."
Herrera believes Athletic's return to competitive fixtures will be "challenging", saying the current friendly fixtures are vital to ensuring the whole team hits the ground running when the time comes.
He added: "This Sunday we have a great opportunity against Chivas at San Mamés in front of our fans. We've always approached matches in the same way, no matter the opponents.
"The best way to prepare is to go into your next match as if it were the most important one. There's no doubt that in LaLiga we have some key games against teams that will be fighting for Europe at the end of the season."
The central midfielder was all smiles when talking about coming back to Los Rojiblancos, this being his second spell at the club.
"I always noticed the fans' affection before, and I can feel it now too," he said.
"I try to be myself and behave as an example. I want the lads to see that by working hard and doings things well, you can have fantastic careers and achieve things.
"Athletic Club has changed in terms of infrastructure, but the humble, hard-working people who put the Club above everything else are still here.
"Athletic is more alive than ever."