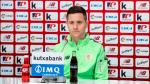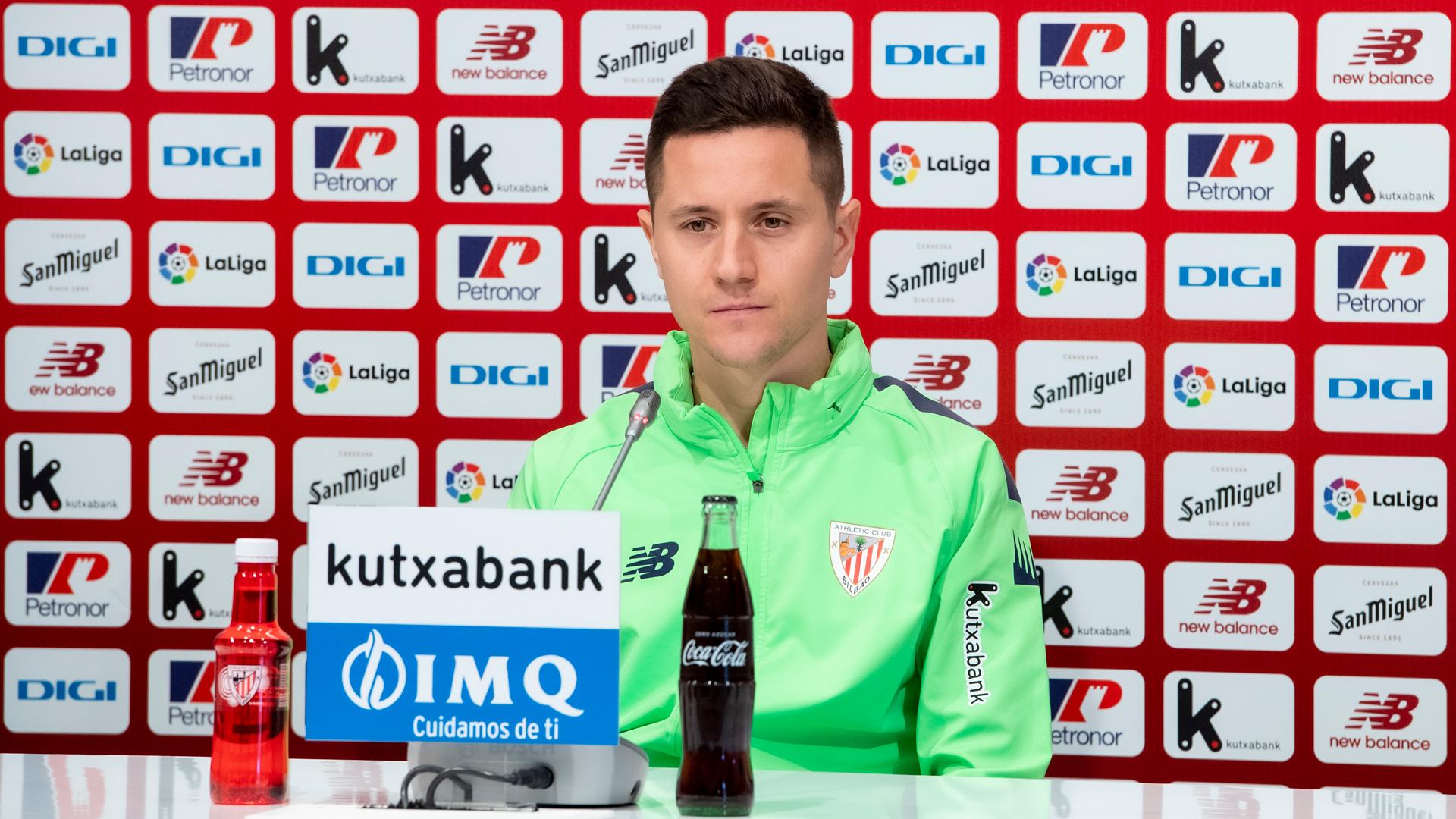 Athletic Club central midfielder Ander Herrera reiterated that's Friday's LaLiga clash against Cádiz CF at San Mamés (21:00 CET) is "a huge opportunity" for Los Leones to get back on track.
After two draws and three losses in their last five fixtures, Athletic are now five points away from the final European qualification spot. But Herrera is convinced the Lions can turn things around.
"We're trying to ensure that this period in which we've picked up few points doesn't change our philosophy," Herrera said at a press conference on Wednesday afternoon.
"Looking at the first half of the season, except for three games in which we were inferior, we did a lot of things well.
"Normally we've always controlled our opponents, played in the opposition's half and created a lot of chances. We must not deviate from that idea.
"Friday's match against Cádiz at San Mames is extremely important for us. Right now there are five points between fifth and ninth. Getting three points is fundamental and we can't let them slip away. We want our fans to know that, we want them to push us on.
"Throughout every season there are moments of difficulty like this one in terms of points, not in terms of confidence, and on Friday we have a huge opportunity to get closer to Europe".
On a personal level, the midfielder, whose loan move from Paris St Germain was made permanent on Wednesday, admitted he is feeling better now after overcoming some injury issues.
He said: "I feel good, physically I'm getting better and better. I'm doing my best to give the coach options and enjoy myself.
"Throughout my career I've always been someone who likes to play, regardless of the position. I've always adapted throughout my career. It depends on the opponent, the match and form, both mine and that of my team-mates, one day I'll play in one position or another."
Herrera acknowledged his team-mates are excited about the prospect of playing another Copa semi-final, but stressed they cannot afford to take their eye off the ball in LaLiga too.
"A Copa semi-final, regardless of the opponent, is extremely important. We know what it means for our fans," he added. "We'll approach it with respect, enthusiasm and the ambition to reach another final.
"Osasuna have been working with Jagoba Arrasate for a long time, they are a very organised team and have very clear ideas, they creat a lot of chances and when they don't, they defend well and it's difficult to hurt them.
"We understand the change of dates because of the Club World Cup. It wouldn't make sense for us to play Osasuna and wait another three weeks for the second leg.
"We adapt to the calendar, this year we are not competing in Europe in midweek and, therefore, it has little impact on us. Of course the Copa is there, but now we have three and a half weeks to focus exclusively on LaLiga because we want to get into Europe via that path."