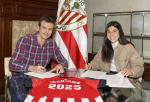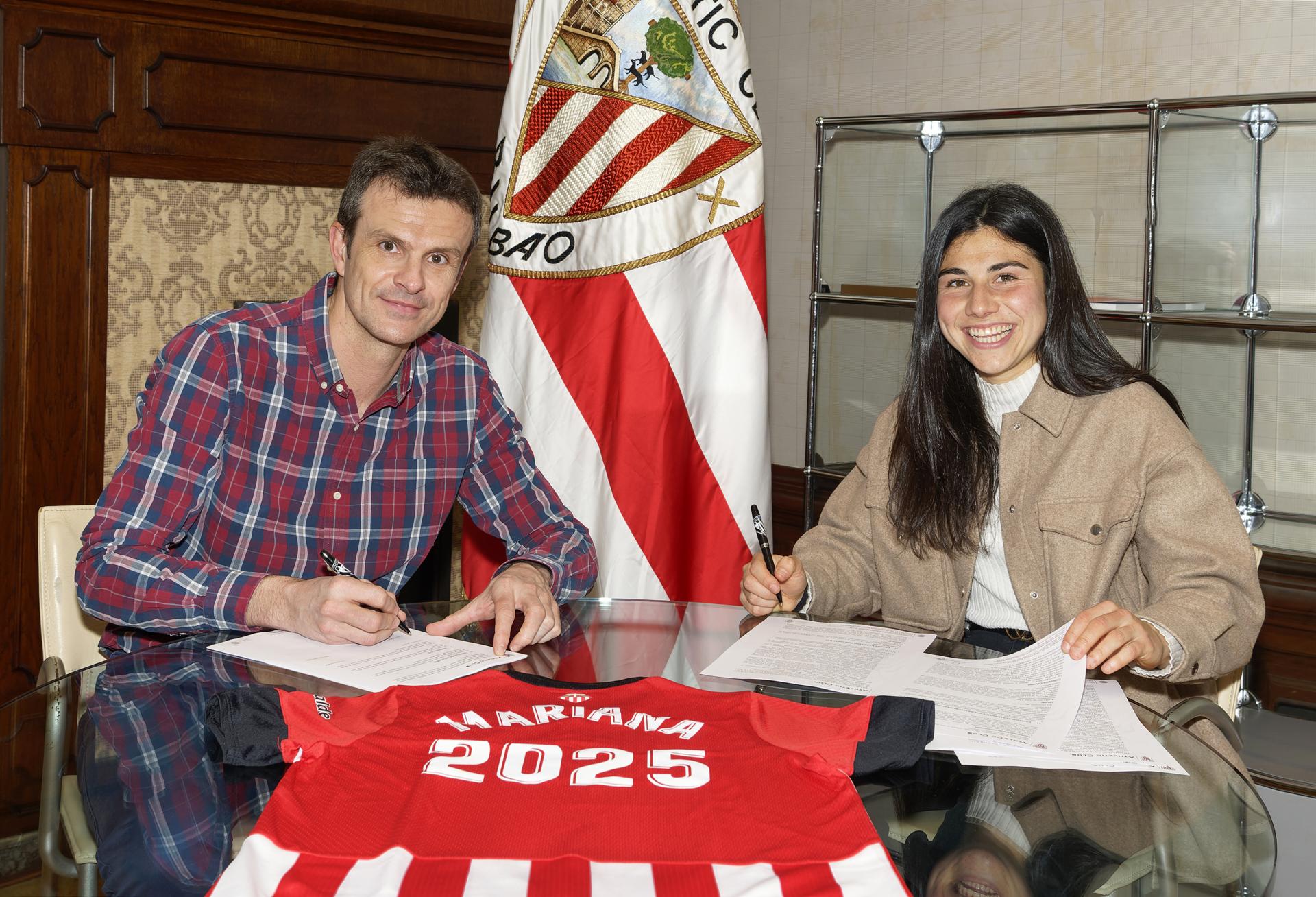 Athletic Club Women midfielder Mariana Cerro has put pen to paper on a new deal, which will keep her at the club until June 30, 2025.
The 22-year-old arrived at Lezama ahead the 2017/18 season from CA Osasuna after coming up through the ranks at CF Ardoi.
"I can feel the Club's confidence in me," Mariana said about her new agreement. "The way of working here is different and special. I see the committment to the team and how much attention is being paid to it. There is a lot of potential and there is a lot more to come from us."
Mariana made her first team debut on 4 April 2021, in the Lionesses' victory against Santa Teresa de Badajoz. By this point, she was already the reserve team, where she played an important role for three seasons. Last season, she made the definitive leap to the senior side and this year is is becoming an increasingly influential figure in the team.
Cerro has featured in 22 games (between Liga F and the Copa) this season, playing more than 1,300 minutes. A tireless and industrious midfielder, she has established herself in the top division, where she has now played a total of 39 games.
+