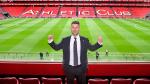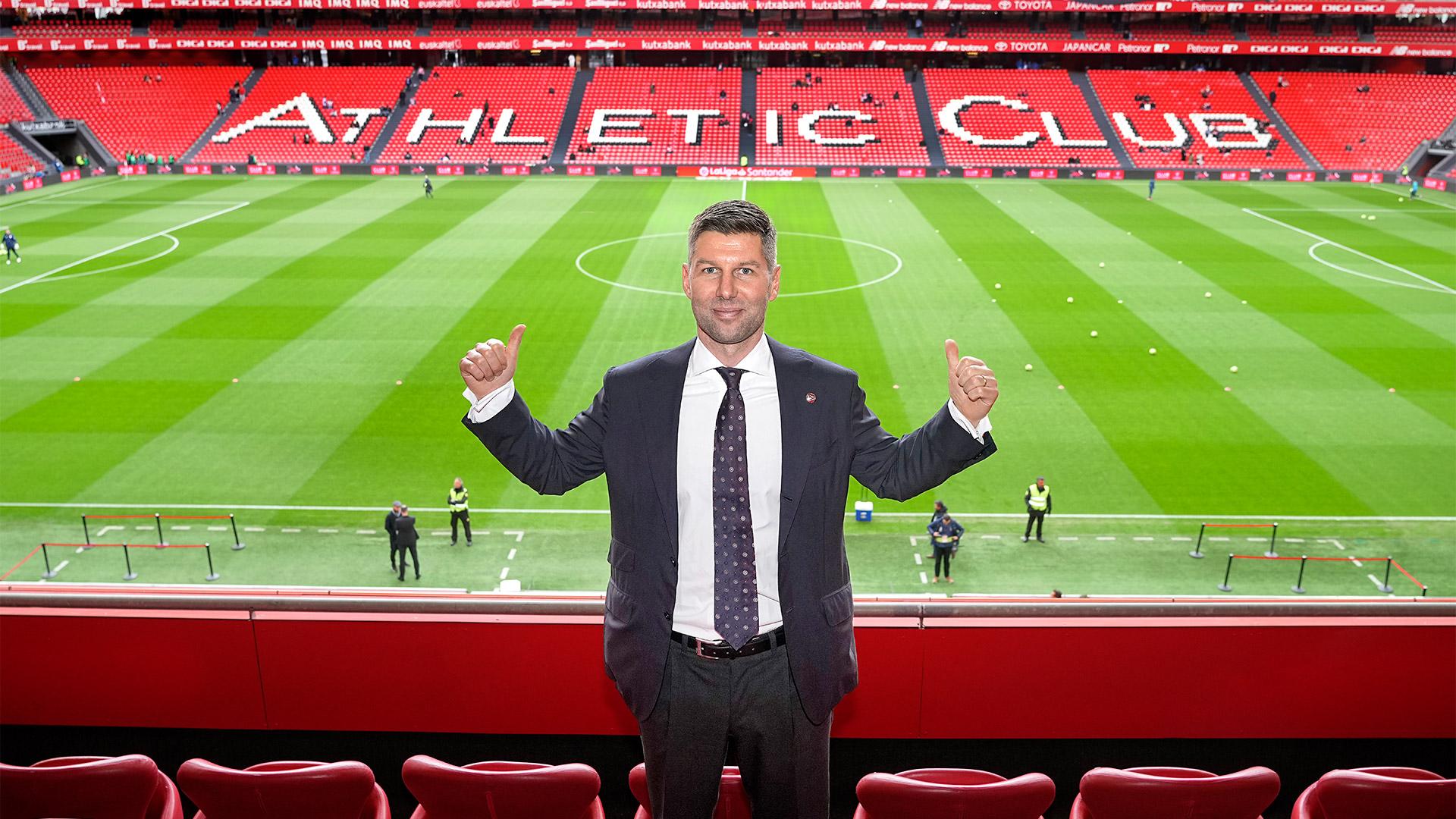 During Saturday's Basque Derby at San Mames, former German international footballer Thomas Hitzlsperger was Athletic Club's guest of honour, receiving his 125th anniversary ambassador's badge.
The exchange took place in the presidential box where Club president Jon Uriarte and Jose Angel Iribar joined Thomas in the build-up to kick-off.
While speaking to Athletic Club's media team, Hitzlsperger expressed his pride at being named a club ambassador, while praising Athletic's values and work when it comes to diversity and inclusion.
"Since I retired as a player and openly came out as gay, I have worked in the world of football advocating for education against discrimination. These are values which Athletic Club stands for, which is why I'm here today," Thomas said.
"I'm honoured and proud, that a club of this size, with this history, thinks I'm worthy of being an ambassador is huge.I'm delighted and I'm going to enjoy every moment."
With this accolade, Athletic Club seeks to pay respect to the courage and determination with which Thomas has supported people who have been excluded from the sport, and society in general, due to their sexual orientation.
Hitzlsperger added: "My contribution is to use my voice, my visibility as a former footballer at the highest level. I want to be vocal, I want to support all those people who are being discriminated against. I want to include people who feel excluded."
Galder Reguera, Athletic Club Foundation's Project Manager, and Bibiane Schulze, Athletic Club Women first team player, joined the ambassador as they enjoyed Bertso Derbia and the atmosphere before the match against Real Sociedad at San Mamés.

Before his departure on Mondy, the former player, who turned out for sides such as Aston Villa, VfB Stuttgart, SS Lazio, West Ham United, VfL Wolfsburg and Everton FC, met with our youth coaches at Lezama and spoke about his experiences in the world of football.
+
Galleries
Other galleries
Videos
Audios
Attached
Technical sheets
Links