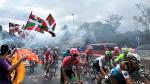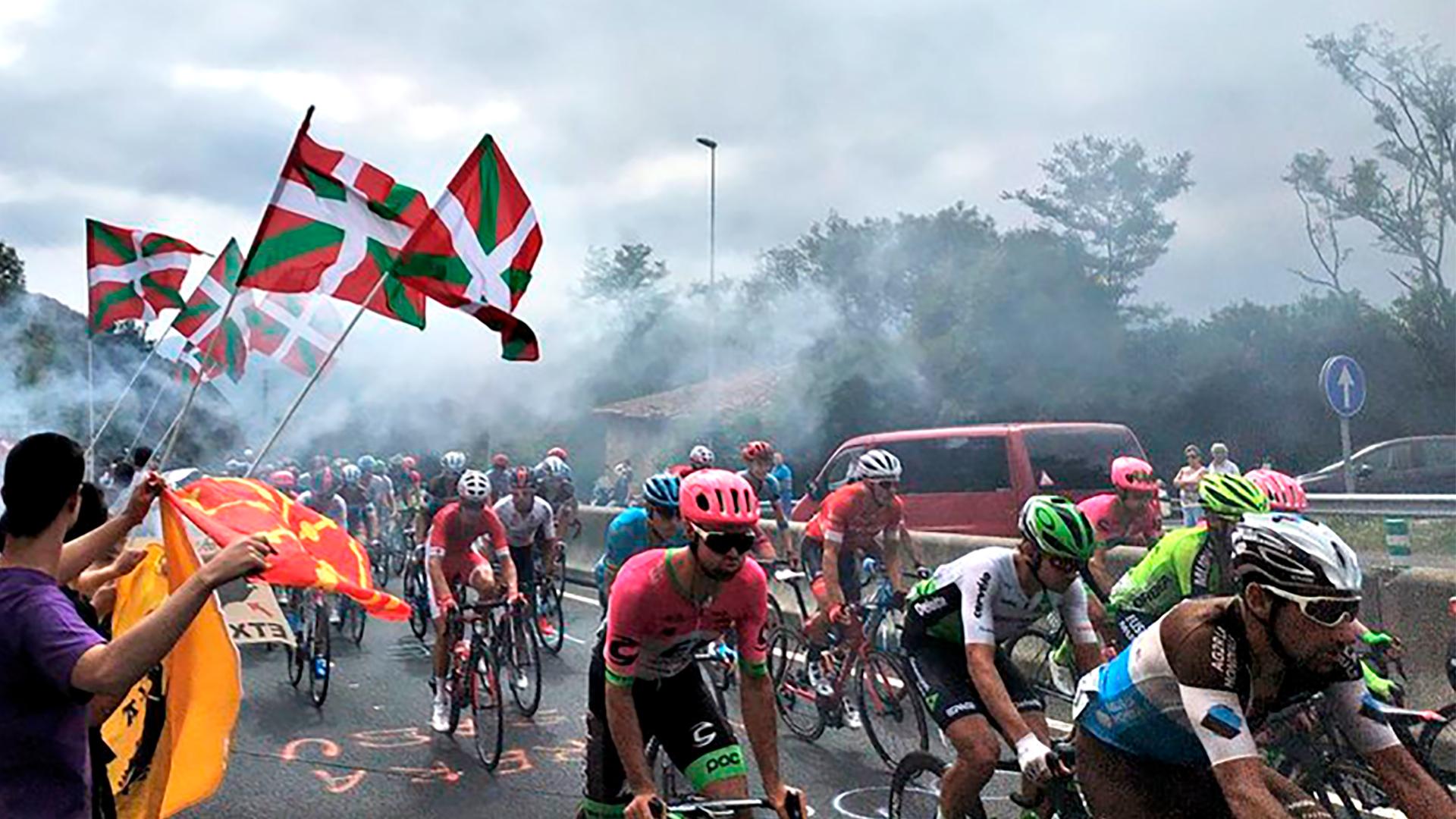 Basque cyclists and fans of the sport have been named ambassadors for the month of May, joining Jon Rahm, Jokin Altuna, Honey Tahljieh and Thomas Hittzlsperger on the list of Athletic Club' 125th anniversary ambassadors.
On July 1, Tour de France 2023 will get underway at San Mames before passing through a large part of The Basque Country with stage finishes in Bilbao, Vitoria-Gasteiz, Zornotza and Bayonne.
In representation of the Basque cycling fans and the Basque cycling community, Athletic Club will give 125th anniversary badges to Marino Lejarreta and Joane Somarriba, two of the most outstanding cyclists in our history. They will receive their respective pins in San Mames' Presidential Box before the match against RC Celta.
Athletic Club will thus pay tribute to all Basque cycling fans, who, wherever they travel, and especially in the Basque Country, have demonstrated an unconditional love for the sport.
Basque cycling fans perfectly represent Athletic Club's values, sharing the same feelings of identity and belonging. They turn out to support our riders not only local races, but also in iconic settings such as the Ardennes, the ditches of Flanders, Roubaix, the Alps and the Dolomites. But above all, every July, they fill the Pyrenees with Ikurrinas.
The relationship between Athletic and cycling goes back a long way. In 1924, the Club even formed an official cycling team, which existed until the end of the 1920s, and competed in the most important races on the Basque calendar.
Marino Lejarreta (born in 1957), nicknamed 'El Junco de Berriz', excelled as a climber and achieved 52 victories during his professional career between 1979 and 1992. His honours include the 82 Vuelta and race wins in the three major tours: five on the Vuelta, two on the Giro and one on the Tour. On 18 August 1992, before a friendly match against Bayern Munich, Athletic Club paid tribute to him at San Mames.
Marino is a beloved figured among Basque cycling fans. His great class and his natural ability as a climber ensured huge crowds would turn out to cheer him on. He was part of a golden generation which included other great riders such as Julián Gorospe and Fede Etxabe.
Joane Somarriba (born in 1972) is the best Basque cyclist in history and one of the best of all time. She won the Tour de France three times (2000, 2001 and 2003), the Giro d'Italia twice (1999 and 2000) and once won the World Time Trial Championship (2002). Joane became a leading figure in international cycling and made a significant contribution to the growth of women's cycling in the Basque Country. On 29 October 2003, in the lead-up to a LaLiga match between Athletic Club and Málaga CF, she performed a ceremonial kick-off at San Mames together with Igor Astarloa, who weeks earlier had won the World Road World Championship in Canada.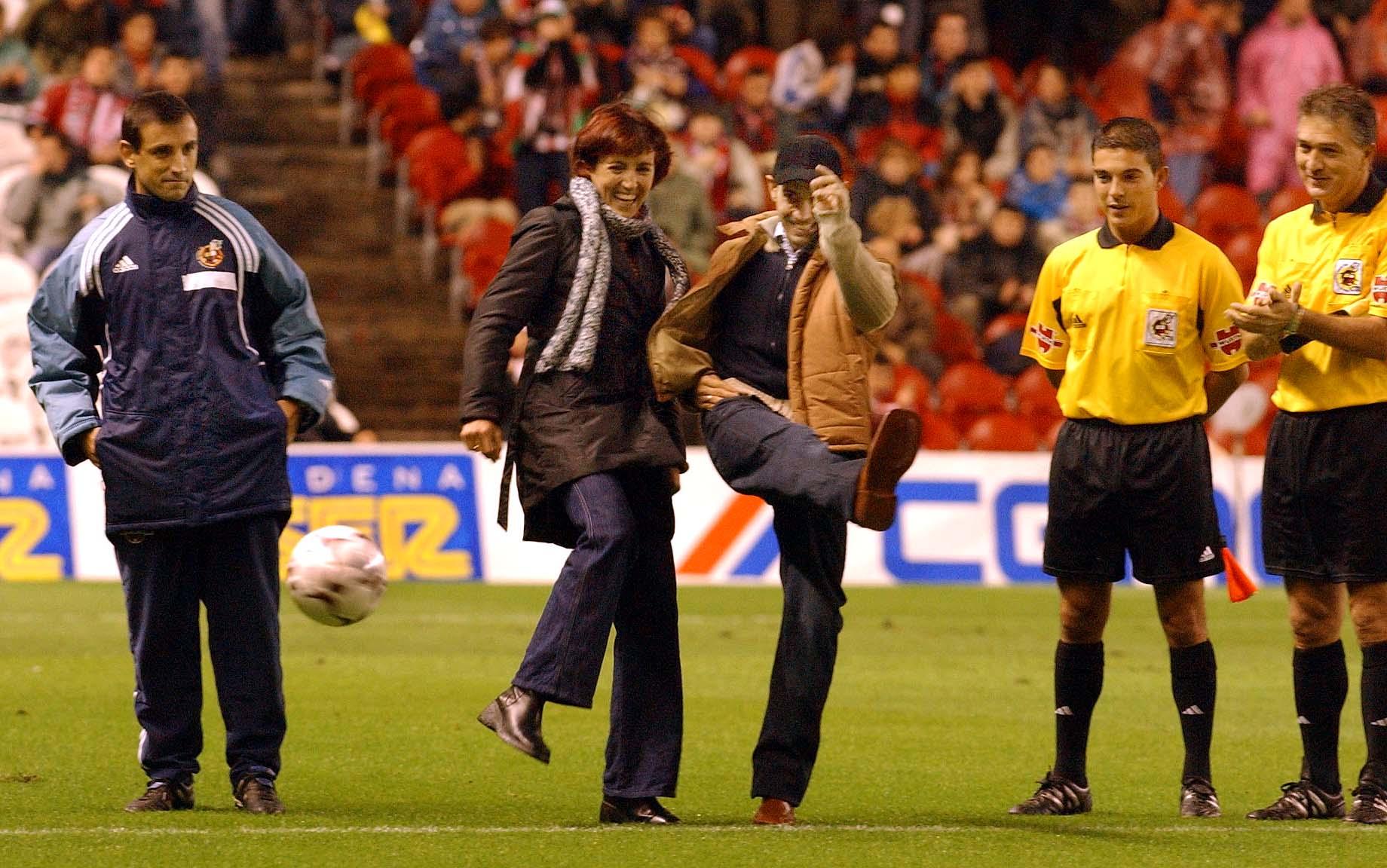 From the curves of Orduña where Eddy Merckx attacked, to the inclines of Arrate or Urkiola, to the stage finishes at San Mames, the Tour de France itself has set its sights on the Basque territory on numerous occasions.
Now, two decades later, comes a Grand Depart through which Athletic Club wants to honour cyclists and supporters with a more than deserved recognition.
The list of Basque cycling legends is very long. Starting with the most successful, the Navarrese Miguel Indurain, there are numerous cyclists from the Basque Country who have written glorious pages in the history of Basque and international cycling.
The giant from Atarrabia was accompanied by his brother Pruden, as well as other Basque cyclists such as Aitor Garmendia, Javier Lukin, José Luis Arrieta, José Ramón Uriarte, Julián and Rubén Gorospe and Ramontxu González Arrieta. Their contemporary rivals such as Rominger and Zulle also had a strong legion of riders from the Basque Country such as Arsenio González, Fede Etxabe, Iñaki Gastón, Jon Unzaga, Javier Mauleón, Xabier Usabiaga in the CLAS and Alberto Leanizbarrutia, David Etxebarria and Xabier Aldanondo in the ONCE, among many others.
To those already mentioned, we should add illustrious surnames such as Roger Lapebié - winner of the 1937 Tour - Abraham Olano, Perurena, Beloki, Gabika, Loroño, Zubeldia, Lasa, Mayo, Mujika, Errandonea, Yurrebaso, the Osas, Gutiérrrez, Astarloa, Zarrabeitia, Galdós, Barrutia, Gandarias, Zubero, the González de Galdeano brothers, Langarica, Garate, Intxausti, Txurruka, Antón, Nieve, Cabestany, Laiseka and the sadly deceased Javier Otxoa and Dina Bilbao.
Dina Bilbao, as well as being a pioneer, was the sister of Ruben Bilbao, a footballer who even made his debut with Athletic Club's first team. It is an endless succession which stretches down to outstanding active cyclists like Alex Aranburu, Ane Santesteban, Eider Merino, Jonathan Castroviejo, Imanol Erviti, the Izagirre brothers, Lourdes Oyarbide, Mikel Bizkarra, Mikel Landa, Naia Amondarain, Pello Bilbao, Oier Lazkano and Omar Fraile.
This tribute goes to all of them and to their unnamed colleagues, but especially to the thousands and thousands of anonymous people who have cheered them on in the races.