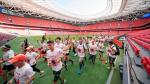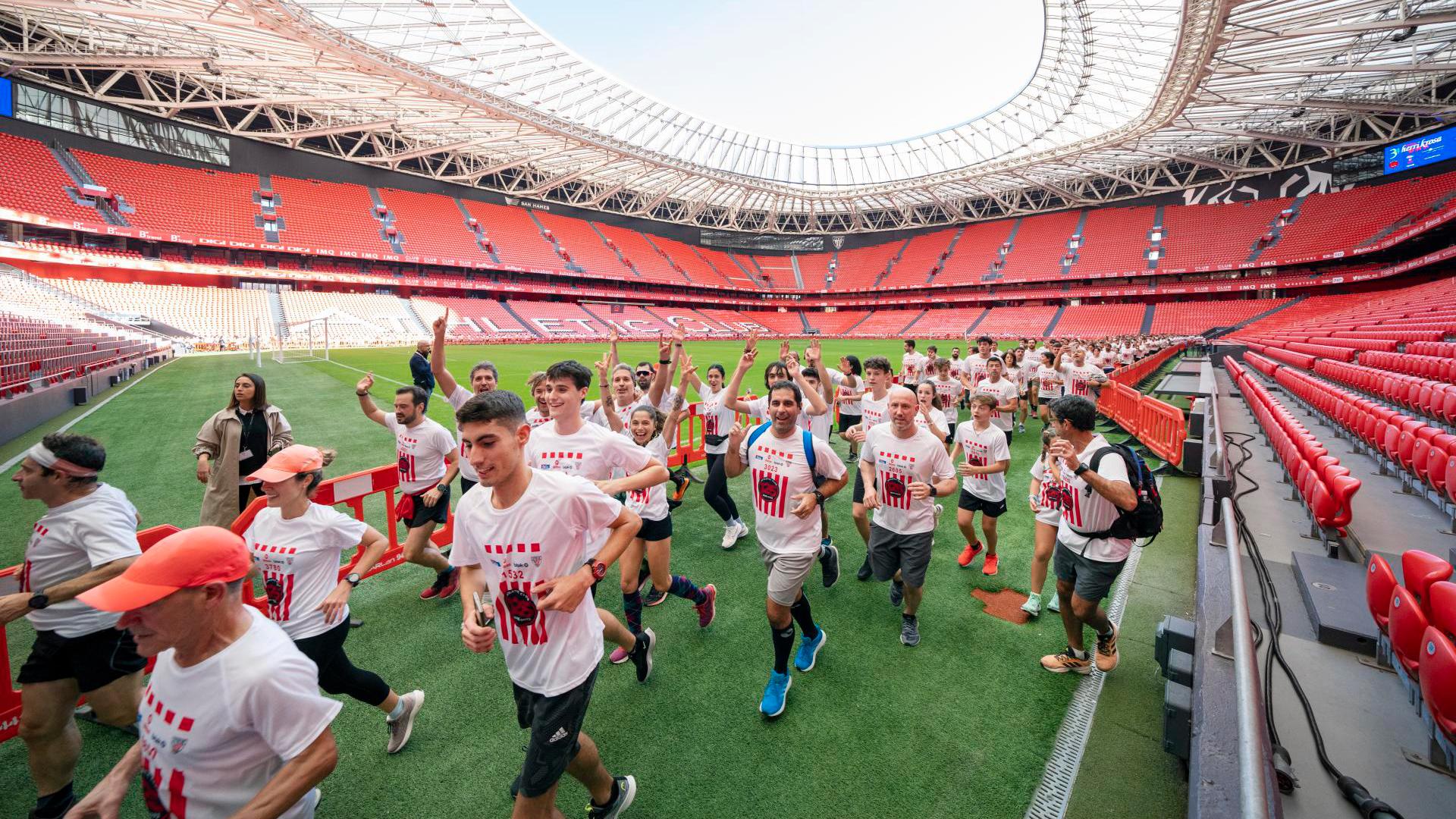 San Mames played a starring role in the 34 edition of Bilbao's 'Herri Krosa' (cross country), the city's most popular fun run. At the fifth kilometre, huge waves of runners ran into The Cathedral while wearing their commemorative 125th anniversary tops.
Athletic's anthem welcomed the more than 10,000 participants who did a lap around the pitch at grass level. Beforehand, the runners passed through San Mamés' inner tunnels - where the team buses enter - while singing chants of encouragement that wouldn't have sounded out of place on a match day. However, this time around The Cathedral was a venue for running rather than football.
😍 It was great!

Incredible atmosphere, the most popular race in Bilbao inside San Mamés, celebration of our 125th anniversary.... Spectacular!

💭 We will remember this day forever. #Athletic125 #AthleticClub 🦁 pic.twitter.com/u5HucsIQK6

— Athletic Club (@Athletic_en) November 19, 2023
It was a morning to remember. A race for everyone. And there were plenty of Athletic scarves and flags about. There were those who went out to improve their personal best and other who simply enjoyed a fun morning of sport with their family and friends.
As is typical of the Herri Krosa, all the "korrikalaris" were considered winners and received their respective trophy upon crossing the finish line after completing the 10 kilometres of the race. It is a different way of approaching racing, which rewards not only the finish line, but also the route. A concept that fits perfectly with Athletic's way of understanding football.
The participants also took home a red and white t-shirt commemorating Athletic Club's 125th anniversary, a precious keepsake they will surely cherish as a reminder of the day they ran across the grass at San Mames. Zorionak everyone!
+
Galleries
Other galleries
Videos
Audios
Attached
Technical sheets
Links