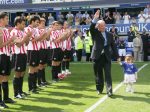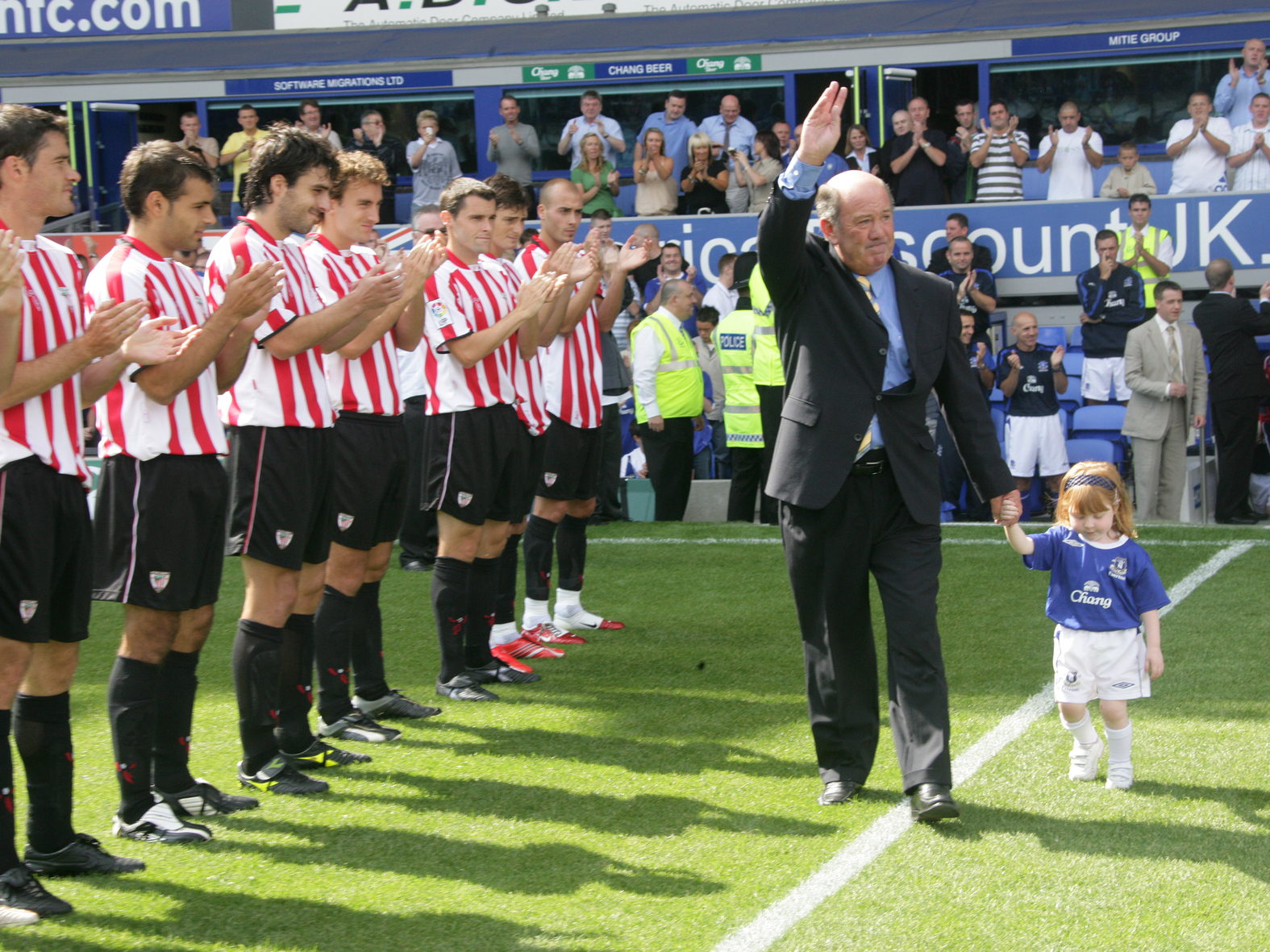 Howard Kendall became the Athletic Club manager on June 20, 1987. Over the course of the following two and a half years, Howard forged a strong bond with Athletic and our fans.
His gentle and respectful demeanour along with his commitment to the Club's heritage and traditions meant he left as a legend. There is a long line of British 'misters' who have earned their place in Athletic's folklore and Mr. Kendall is one of those managers.
Kendall's first experience of San Mamés came during his playing days. In May 1962, when he was 17, he was part of a 14-man England youth team that travelled to Bilbao to face a Basque Youth XI. He even scored England's goal in the 1-1 draw between the two sides.
Howard was 41 when he came back to San Mamés, and this time he did so as a manager with a reputation for winning titles. In the previous six seasons, he had turned former club Everton into one of Europe's best teams, leading the Toffees to two First Division titles (84-85, 86-87), an FA Cup (83-84) and a European Cup Winners' Cup (84-85).
In fact, a major reason why Howard accepted the Athletic job was his desire to manage in more European competitions. In 1985, English teams were banned from competing on the continent.
Athletic believed they had the perfect man to take them back to the top of the Primera Division, and Howard had the opportunity to build a team that could compete on a domestic and European front.
"I have a way of working and a style of play that is my own," Howard said shortly after being announced as the new Athletic Club manager. "It's a system that has worked well for me in the UK. I will do the exact same thing over there and we'll win."
There was some concern Howard's arrival might threaten Athletic's philosophy of only fielding players born or formed in the Basque Country, but he quickly dismissed the notion.
"I'm fully aware of the club's policy and I can't see it changing. Let there be no doubt, I won't be bringing any English footballers over to Bilbao in my suitcase.
"I can't wait to meet my future players. Until now I've only been able to see some short clips of them. So, I would love to speak with them in person."
Kendall quickly settled into life in Bilbao. He became a training-ground coach in every single sense of the word, even taking up residence in one of Lezama's en-suite rooms.
"Every morning I was simply going downstairs and getting changed and going out on the training ground," he wrote of his living situation in his autobiography. "It was fabulous."
Although Howard was initially confused by the club's concept of leaving Lezama open to the public during training sessions, he soon embraced that idea too.
Life on the pitch got off to a dream start for Howard. Athletic beat Mallorca 2-1 at San Mamés in the first Primera Division fixture of the 87/88 season.
"It's an important victory that will give the players confidence," the manager said at his post-match press conference. "I'm happy with the work done. But at the same time, there are things I didn't like which we have to work on."
Curiously, rather than taking his place in the dugout, Howard would often watch the first half of matches from the stands. A trait which he explained at the same press conference.
"From the stands I can see the mistakes we make better and then I try to correct them with the lads during the half-time team talk."
Athletic's fine start to the season continued and they were undefeated after the first six matches. At this point, they were second in the league, only two points behind Real Madrid.
The Lions continued to compete throughout the season, guaranteeing UEFA Cup qualification with two matches to spare and finishing the season in fourth place. Without a doubt, the highlight of the campaign was a 5-1 home win against Atlético Madrid in January. Patxi Ferreira, came off the bench in the 18th minute and scored twice.
In 88/89, Athletic did not lose any of their first five matches and shot to the top of the table. However, they were unable to maintain their form. An inconsistent campaign saw Athletic end up in seventh place and Juventus knocked them out of the UEFA Cup in the second round.
Athletic lost the first leg 5-1 in Turin, but an inspired performance at San Mamés saw Athletic take a 3-1 lead with 20 minutes left to go. Howard even admitted he had started "to think in the impossible". Unfortunately, the miracle did not materialise and the match finished 3-2.
In November 89, Howard's time as Athletic Club's manager came to an end. But not before an emotional press conference in which he delivered one of the most famous speeches in the club's history.
"It's my last day at Lezama and today I trained Athletic, the best club in the world," Howard said in Spanish. "If I go to another club, it will be a downward step, because this club is the best."
There was no malice in his departure, only admiration between club, fans and coach. Later on that same day, the board and the squad gave Kendall a proper send-off as they dined together in the Englishman's favourite restaurant, and he even stayed to watch the following home game from the president's box.
The deep, mutual respect between Kendall and Athletic Club remained for the rest of his life. Howard was always welcomed back to San Mamés with open arms and he would gladly take any opportunity to return. Many Bilbainos have an anecdote about bumping into the legendary coach on Bilbao's streets, even decades after he left.
In 2006, Athletic Club agreed to play Everton at Goodison Park in a testimonial friendly match organised for Howard. He was given a guard of honour as he walked out onto the pitch with his granddaughter holding his hand.
During his two and a half years in Bilbao, Howard Kendall took charge of a total of 102 official matches at Athletic Club. He managed 44 wins, 29 draws and 29 losses. 87 of those fixtures came in LaLiga, where Howard left with a record of 36 wins, 27 draws and 24 losses.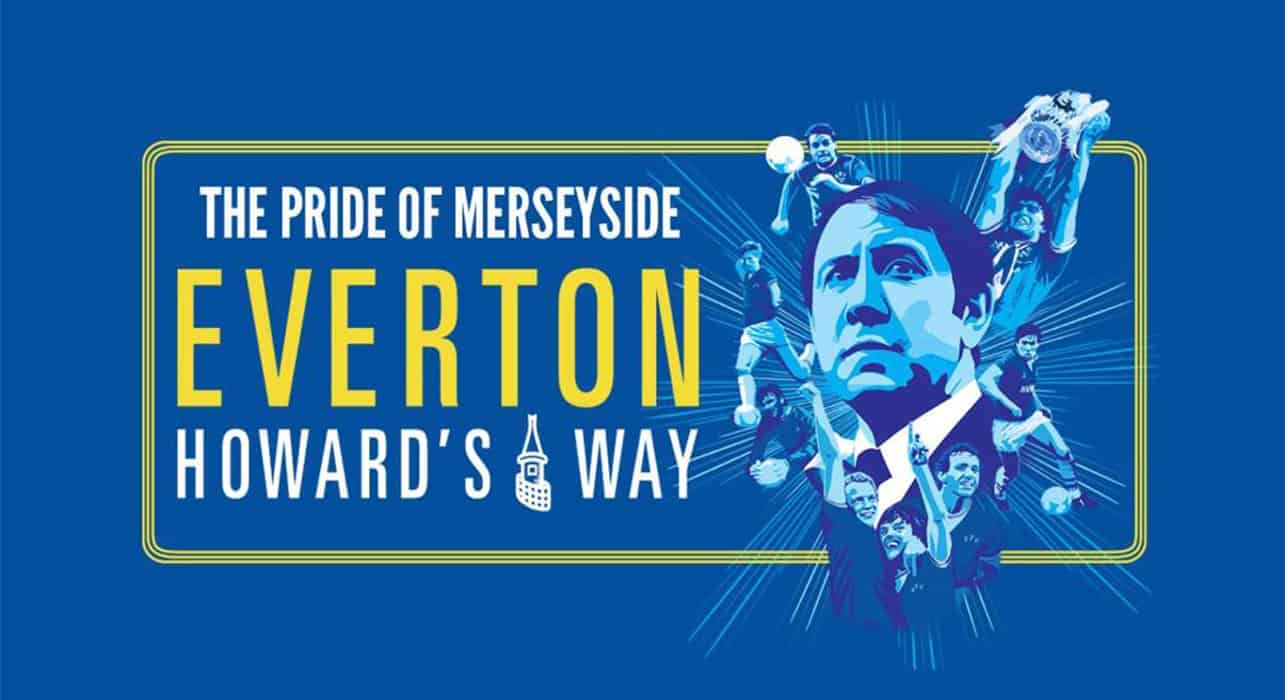 This Wednesday night gone, 'Howard's Way', the documentary detailing Everton's rise under Howard Kendall, was shown at San Mamés as part of Thinking, Letrak eta Futbola, Athletic Club's annual football film and culture festival.
Photos: AC Museoa
+
Galleries
Other galleries
Videos
Audios
Attached
Technical sheets
Links