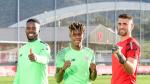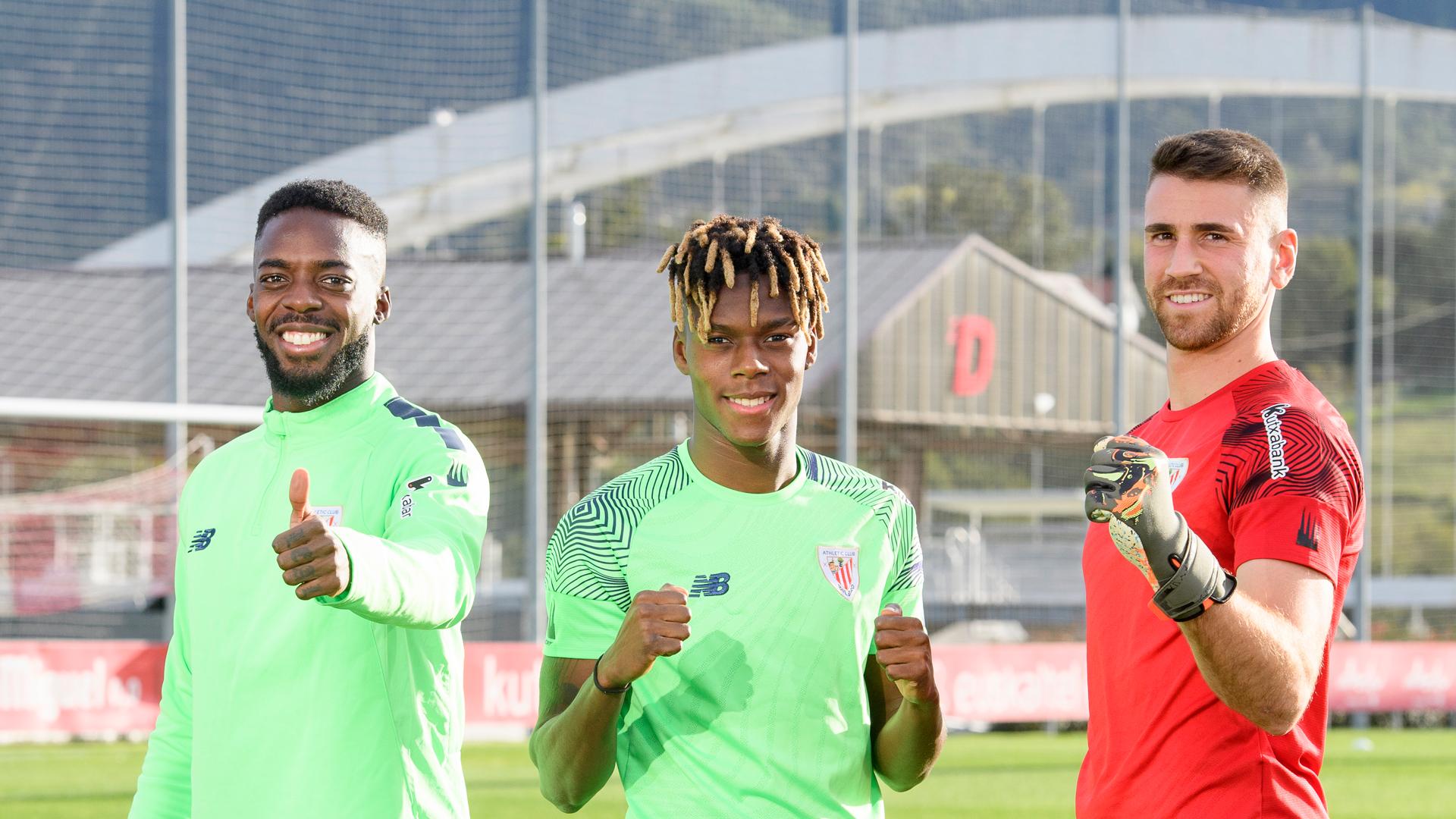 Unai Simón and Nico Williams have been named in Luis Enrique's Spain squad for the Qatar 2022 World Cup, which will be held from November 20 to December 18. Iñaki Williams has also been with picked by Otto Addo for Ghana
The three confirmed participants thus join a long list of footballers who have been chosen to compete in the most important football tournament in the world while turning out for Athletic. From the first World Cup in Uruguay in 1930 to Russia 2018, a total of 24 Lions have been involved in the tournament. Two of them, Julen Guerrero and Rafa Alkorta, taking part in two editions.
World Cup Lions
Italy 1934 saw the largest contigent of Rojiblancos at one tournament, with Leandro Cilaurren, José Muguerza, Guillermo Gorostiza, Ramón de la Fuente and José Iraragorri all being involved.
At the 1950 World Cup in Brazil, Telmo Zarra scored his famous goal against pre-tournament favourites England. In addition to Zarra, Agustín Gainza, José Luis Panizo and Nando helped the Spanish team to fourth place, their best ever performance at the World Cup until they lifted the Jules Rimet at South Africa 2010. Carmelo Cedrun and Koldo Etxebarria were at Chile 62. along with José Garay, who at that point was playing for FC Barcelona,

José Ángel Iribar's 49 international caps include his three appearances at England 1966. Dani Ruiz-Bazán made the 22-man squad for Argentina 78, scoring against Austria in his only outing at the tournament, while right-back Santiago Urkiaga was the only red and white representative at the 1982 World Cup in Spain, where San Mamés hosted England's three group games.

Miguel Muñoz called up three Lions for Mexico 86, Andoni Zubizarreta, Andoni Goikoetxea and Julio Salinas, while defenders Genar Andrinua and Rafael Alkorta were Athletic's representatives at the Italian showpiece in 1990. Julen Guerrero played in two World Cups, in 1994 and 1998, in the latter teaming up with Joseba Etxeberria and Alkorta, the centre-back's second World Cup as a Lion.

In the 21st century, Javi Martínez and Fernando Llorente were selected for South Africa 2010, where the Spanish national team won the title, while Kepa Arrizabalaga was in the squad for Russia 2018 - although he is the only Lion in this list not to have made an appearance when called up for a World Cup.
ITALY 1934: Cilaurren, Muguerza, Gorostiza, De La Fuente & Iraragorri.
BRAZIL 1950: Zarra, Gainza, Panizo & Nando.
CHILE 1962: Carmelo & Koldo Etxebarria.
ENGLAND 1966: José Ángel Iribar.
ARGENTINA 1978: Dani Ruiz-Bazán
SPAIN 1982: Santiago Urkiaga.
MEXICO 1986: Zubizarreta, J. Salinas & Goikoetxea.
ITALY 1990: Genar Andrinua & Rafael Alkorta.
USA 1994: Julen Guerrero.
FRANCE 1998: Guerrero, J. Etxeberria & Alkorta.
SOUTH AFRICA 2010: Llorente & J. Martínez.
RUSSIA 2018: Kepa Arrizabalaga.
QATAR 2022: Unai Simón, I. Williams & N. Williams.
+