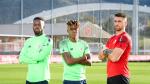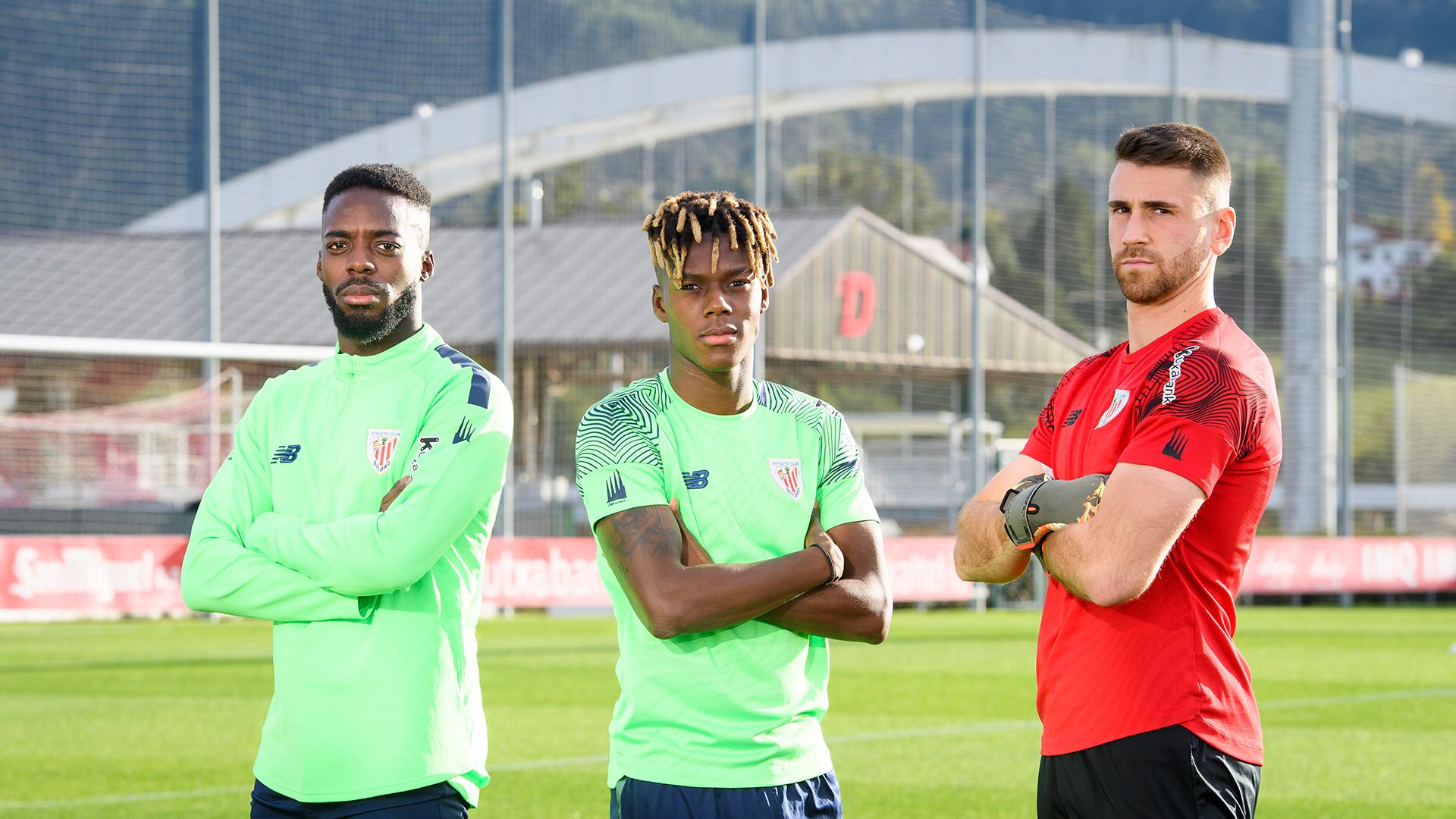 Unai Simón and Nico Williams, called up to the Spain squad, and Iñaki Williams, who has travelled to Qatar with Ghana, join a historic list of Athletic Club players who have taken part in football's biggest event. This means a total of 27 footballers have been involved in the tournament while under contract as Lions.
Below, we take a look at the Athletic players who have gone to a World Cup.
ITALY 1934
The largest contingent of Lions took part in the second edition of the World Cup, with Leonardo Cilaurren, José Muguerza, Guillermo Gorostiza, Ramón Lafuente and José Iraragorri all being involved. The five footballers were members of the legendary side that played under Mr. Pentland.
Cilaurren, who was only 21 years old, was considered one of the best midfielders of the tournament after playing in all three matches, as did Muguerza, while the forwards Gorostiza, Lafuente and Iraragorri got two caps each.
BRAZIL 1950
No Athletic players took part in France 38, while the 1942 and 1946 editions were cancelled due to the Second World War, meaning we did not see a Lion at the World Cup until Brazil 1950. It was at this tournament which a Telmo Zarra goal knocked out pre-tournament favourites England in the quarter-finals.
Telmo Zarra appeared in all six matches for Spain, also scoring against the United States, Chile and Sweden to become the competition's third top scorer with four goals. Gainza and Panizo played five and four games respectively, while Nando did not get a cap, despite travelling to South America.
CHILE 1962
Spain's absence from the 1954 and 1958 World Cups gave way to Chile 62, where two Lions travelled with Helenio Herrera's squad: goalkeeper Carmelo Cedrún and defender Koldo Etxebarria.
Carmelo started against Czechoslovakia and Mexico. Etxeberria, the Athletic captain who lifted the 1969 Copa, made his international debut at the tournament against Brazil.
ENGLAND 1966
José Ángel Iribar was the only Lion involved in the World Cup on English soil. The 'Txopo', who won a total of 49 international caps, was a starter for Spain from 1964 to 1976, also being part of the squad that won the 1964 European Championship.
In England, at 23 years old, he played in all three group matches, against Argentina, Switzerland and West Germany..
ARGENTINA 1978
Daniel Ruiz-Bazán was the only Athletic player at Argentina 78 (Spain did not qualify in 1970 or 1974). Coach Ladislao Kubala played the forward in their first match, against Austria. Spain lost 2-1, but Dani got on the scoresheet in the 21st minute to cancel out Walter Schachner's opener. It was his only appearance a the World Cup.
SPAIN 1982
San Mamés hosted England's three World Cup matches in 82, with The Three Lions winning all their matches in Bilbao. Meanwhile, right-back Santi Urkiaga, despite not appearing in the group stages, played all 90 minutes in Spain's second-round clashes with West Germany and England.
MEXICO 1986
Three Lions went to Mexico: Andoni Zubizarreta, Andoni Goikoetxea and Julio Salinas. Spain put in their best performance at the tournament since Brazil 50, reaching the quarter-finals.
The goalkeeper and the forward took part in all five matches, while the centre-back only missed the last game, a quarter-final against Belgium which they lost on penalties.
ITALY 1990
The centre-backs Genar Andrinua and a young Rafa Alkorta, at 21 years of age, represented Athletic at the tournament. Andrinua was more active with four appearances, against Uruguay, South Korea, Belgium and then in the Round of 16 against Yugoslavia, whereas Alkorta played eight minutes in the match against the Belgians.
Andrinua had already been a starter at Euro 88, while Alkorta would go on to win a total of 54 international caps.
USA 1994
In the United States, Javier Clemente put his faith in a budding Julen Guerrero, who, at the age of 20, had finished as Athletic's top scorer that season with 21 goals (18 in LaLiga and three in the Copa). Julen played against South Korea and Bolivia, but did not get a look in during the second round or quarter-finals.
FRANCIA 1998
In 1998, Clemente called up Julen Guerrero, Rafa Alkorta and Joseba Etxeberria. Etxebe and Alkorta featured in all three group games as Spain were knocked out. Guerrero's only 20 minutes of action came in the 6-1 thrashing of Bulgaria.
SOUTH AFRICA 2010
No Athletic players featured in 2002 or 2006, but two Lions were there when Spain won the World Cup: Javi Martínez and Fernando Llorente.
Vicente Del Bosque only used Llorente in the last half hour of the 1-0 win against Portugal in the second round, while Javi Martínez played around twenty minutes in the final group game, against Chile.
RUSSIA 2018
At the 2014 World Cup, no Athletic player made the final squad, while Kepa Arrizabalaga was the only Rojiblanco at the 2018 tournament.
David De Gea played in all four of Spain's matches before their elimination, leaving Arrizabalaga without a World Cup cap.