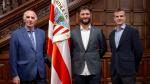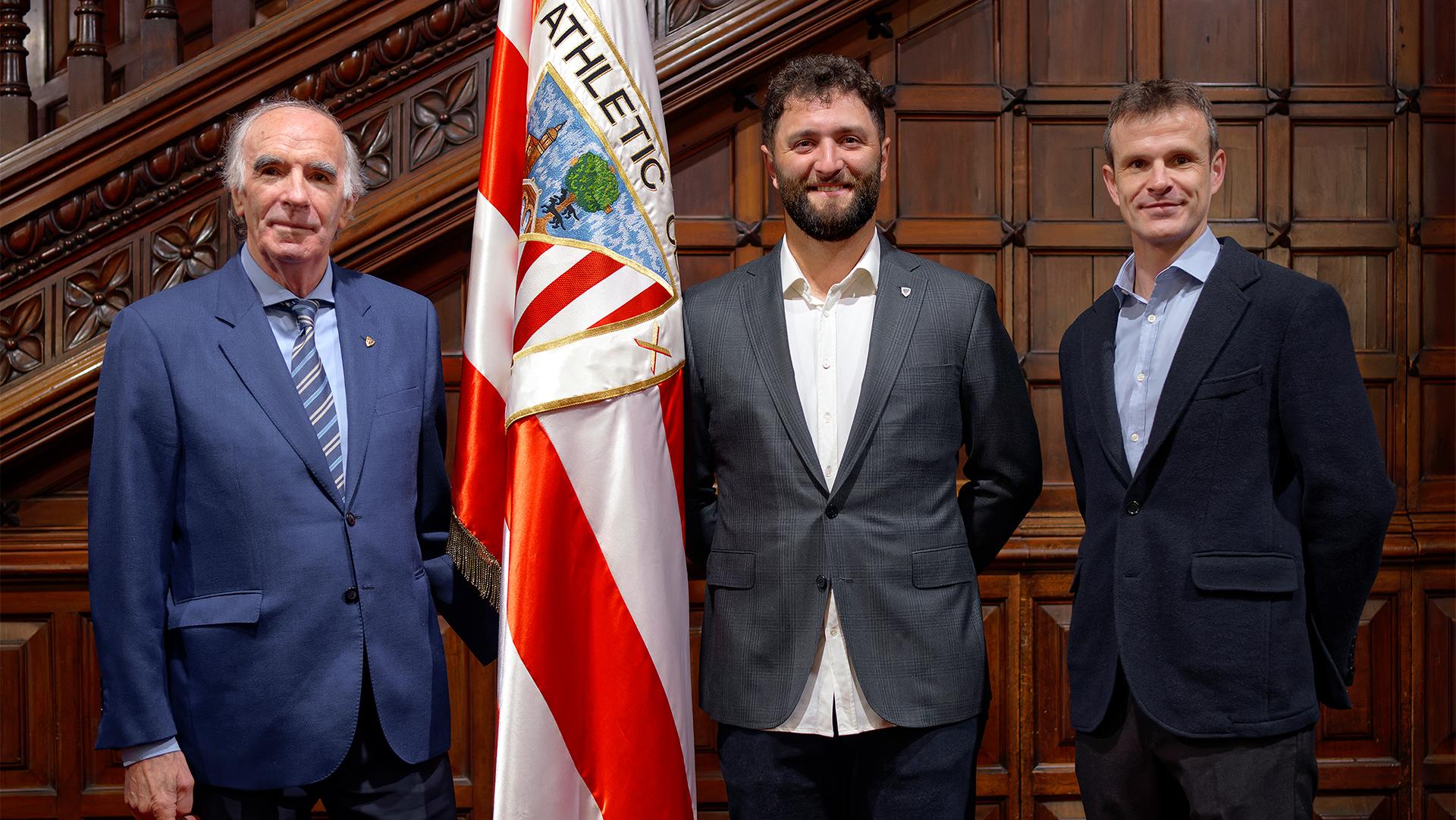 John Rahm said it was an honour to represent the club he has supported his entire life after being named the first Athletic Club ambassador as part of the Club's 125th anniversary celebrations.
The Biscay-born golfer, US Open champion in 2021 and current world no.3, has been an Athletic Club Member for the past 18 years and, despite now being based in the US, he still follows his beloved Lions whenever he gets the chance.
"It is an honour to be the first in a list of great people. Being an Athletic ambassador and helping the Club makes me very proud," the golfer said at Ibaigane.
"I always try to make Athletic known all over the world. I tell people that it is almost like a religion here. There are few sports teams in the world that have traditions as old and deep-rooted as Athletic's."
The 125th anniversary will be a year of celebrations, milestones, and activities for the whole Athleticzale family, but it will also be used to tell the international football world that here, in Bilbao, there is a Club that does things differently.
To help promote this idea we have appointed 12 Athletic Club ambassadors who will represent us wherever they are throughout 2023. It is a balanced team who personify Athletic Club's values and have always shown themselves to be loyal supporters.
Jon Rahm, the first of the 125th anniversary ambassadors, has always made his love for Athletic clear, even when playing at the world's biggest golfing events. He regularly comments on the importance of Los Leones in his life, comes back to San Mames often and even used our crest on his kit bag during his early days as a professional. His aim is to further boost the Club's profile during 2023.
+
Galleries
Other galleries
Videos
Audios
Attached
Technical sheets
Links