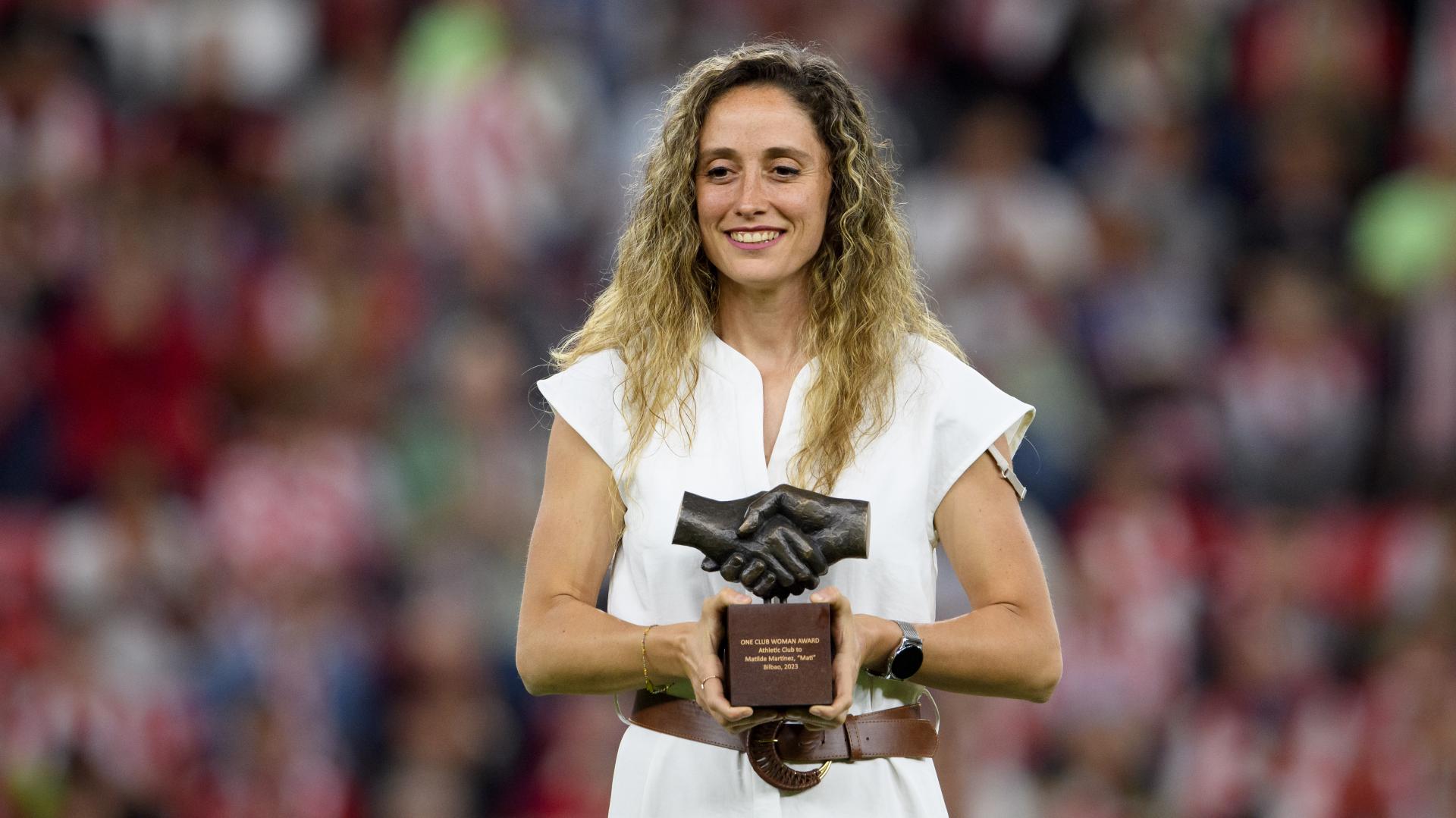 Matilde 'Mati' Martínez received the 2023 One-Club Women award at half-time during the match between Athletic Club and Real Betis at San Mames.
The Cathedral gave the former Fundación Albacete captain a standing ovation in recognition of her sporting career. From the age of 14 to 34, Mati represented "Funda", becoming a club legend in the process. A pioneer in professionalisation of women's football, the midfielder made a living as a nurse in order to maintain her passion for football.
Another legend of women's football, in this case, Athletic Club Women's Eli Ibarra, presented Mati with the 2023 One-Club Woman trophy. The former Lioness was joined on the pitch by a player from the Under-11s. After the handing over of the award, Mati returned to the Presidential Box, where she watched the match with the Athletic men's team that won LaLiga in 1983.
A day later, with the emotion of having received the award at The Cathedral still fresh in her mind, Mati visited Lezama. She was given a tour of the facilities' recent upgrades and met with Athletic Club Women's players and coaching staff. For the most part, it is a group made up of young footballers following a path opened by pioneers such as Matilde Martínez.
+
Galleries
Other galleries
Videos
Audios
Attached
Technical sheets
Links