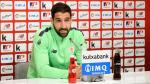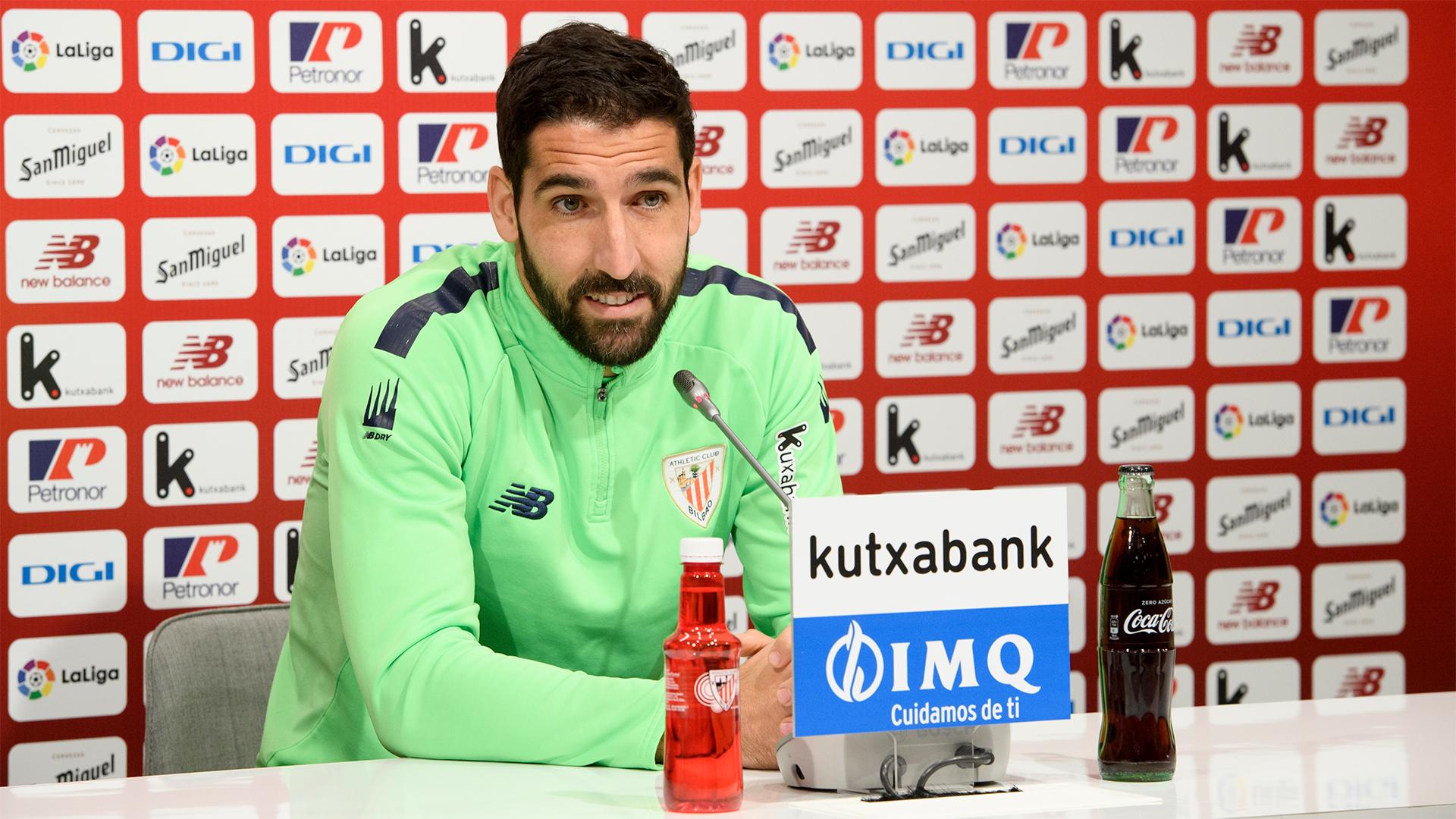 Athletic Club forward Raúl García reiterated that he is enjoying life in Bilbao and believes he is proving that he can still impact matches.
The 36-year-old striker's 19 LaLiga appearances this season have mostly come off the bench, but he continues to be as influential as ever, exemplified by his assist for Oihan Sancet in the 4-1 victory over Cádiz CF last Friday.
"I feel strong and at ease, very happy with everything around me," Raúl García said at a press conference on Tuesday morning.
"I think I can keep competing at the highest level and I work towards that. Now I have to contribute more from the bench, but my goal is to perform as well as possible to convince the coach that I have to play more."
When asked about the results in LaLiga after the World Cup break, Raúl said "the doubts come more from outside than from inside".
He added: "When the points don't come, we work hard to identify the reasons why so we can turn the situation around. We're a confident side and we always try to give our best, even if sometimes it doesn't work out. This is a long-distance race, I think we have the team to fight for our objectives."
As for Saturday's visit to Mestalla, García is hoping Athletic can draw on their 1-3 win there in the Copa del Rey quarter-finals.
"We showed that we are strong and we can close out big games away from home as well," he said. "Valencia are in a difficult situation and they are going to give everything to try and turn things around. We have our own goals, and we need to win, no matter what."